This beautiful landscape time-lapse, Playa Time: Dust to Dust, documents the rise and fall the temporary city that springs up in the Black Rock Desert once a year. Langton Laboratories set up a camera on a nearby mountainside and let it run for five weeks this past August, eventually condensing that span into just five minutes.
The technological challenge to power a DSLR camera continuously while uploading gigabytes of images wirelessly, for five weeks. The rig involved a car battery, a solar charger, and an Eye-Fi wireless flash memory card. "This turned out to be a non-trivial, but extremely rewarding undertaking," the director and producer, Matthew Goodman, writes on his website. The burn itself begins just after 3:45. 
A "hypertemporal" composite image of day and night photographs: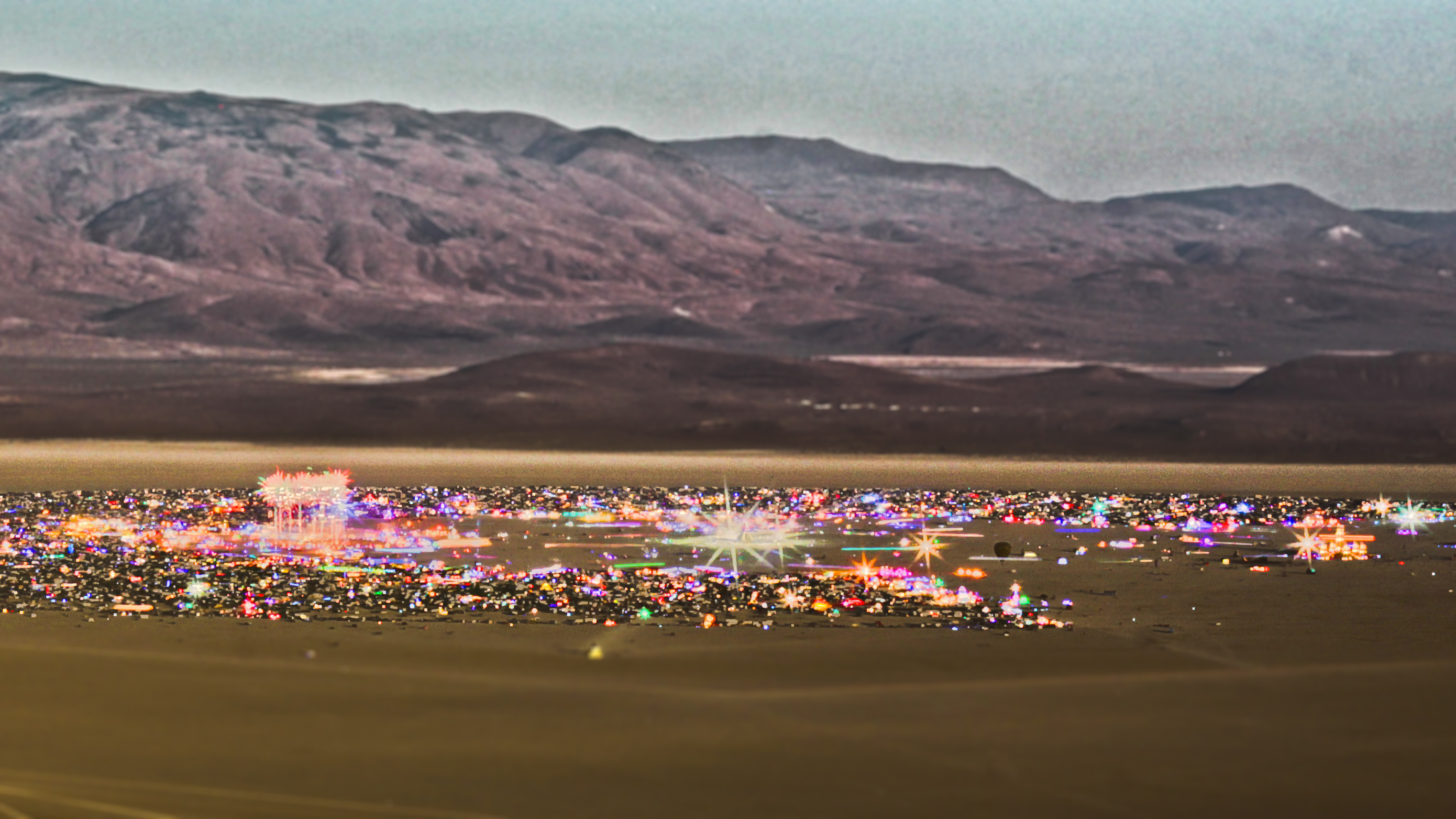 For more work by Matthew Goodman, visit http://craneium.net/.
Via TinyWrld.
We want to hear what you think about this article. Submit a letter to the editor or write to letters@theatlantic.com.