Céline Desrumaux's Countdown is a mini masterpiece and labor of love; she spent two years designing, directing, and animating it in her spare time. With references to Kubrick's 2001 and music by Apparat, the short is a gorgeous synthesis of influences and a tribute to the space program of the 1960s. 
In a comment on the animation blog Motionographer, she explains the process of moving back and forth between 2D and 3D techniques, and describes the challenge of creating Countdown's deceptively streamlined look. She writes, "The most difficult part over those two years was to keep the minimalistic and illustrative look I had at the beginning ... to focus on colours, composition of the image, and also to make the image dynamic even if it's just an illustration."
Image references for Countdown, featured on Desrumaux's blog: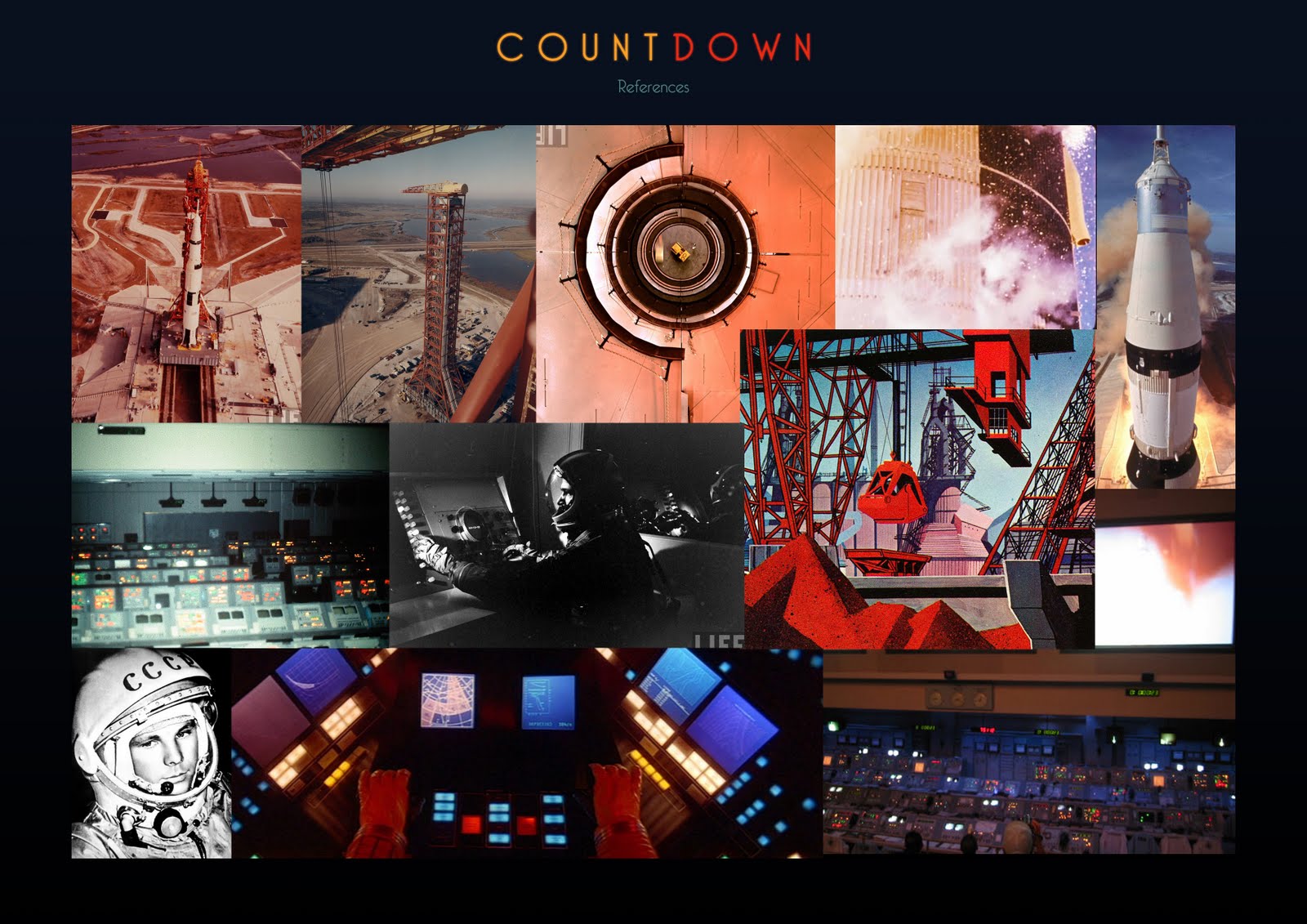 In an interview with The Atlantic, Desrumaux talks about making Yankee Gal, which tells the story of a doomed World War II pilot with a similarly lush, retro graphic style. 
For more videos by Céline Desrumaux, visit http://groovythesushi.blogspot.com/.
We want to hear what you think about this article. Submit a letter to the editor or write to letters@theatlantic.com.