YouTube rolled out a new interface option called Cosmic Panda 
about a month ago
 with relatively little fanfare. I'm a huge fan of the new look. It allows you to scroll through a playlist via thumbnails that slide left to right, and automatically loads the next video in the series. The look is much cleaner, with a dark frame around the video, and clear resizing options at the bottom.
Here's a good example of how it can really work well: PronunciationBook. The series could not be simpler. It demonstrates the pronunciation of common words, names and brands. It's nothing fancy (and commenters, of course, often beg to differ) but that's why it works, particularly if you're watching it in the Cosmic Panda interface, which makes watching a series seamless and easy.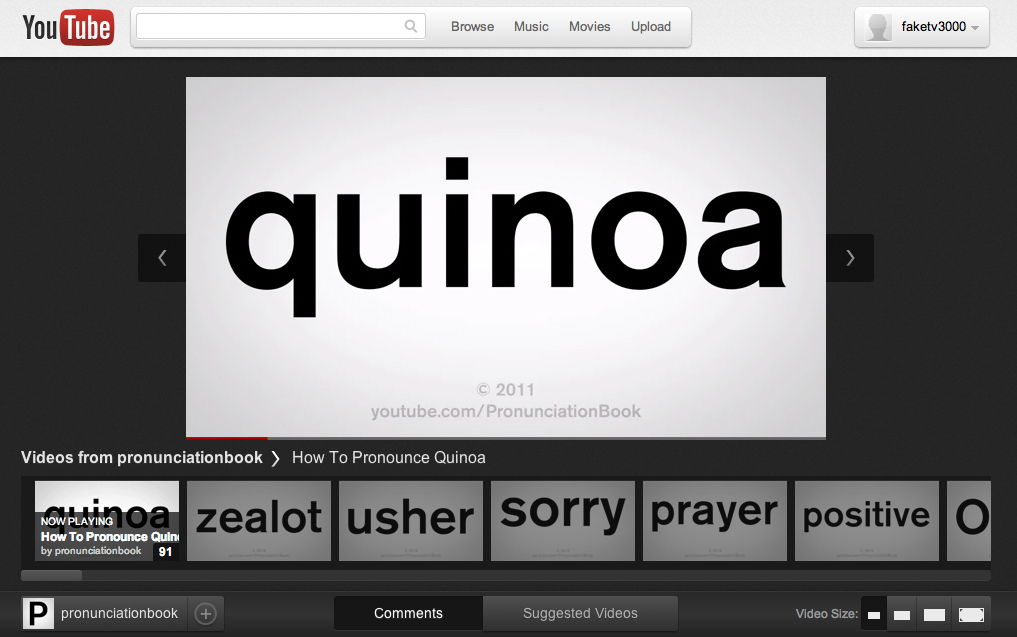 Just for kicks, here are some examples from the series, but I encourage you to set up
Cosmic Panda
and
watch on YouTube
. Tell me what you think.  
Axolotl:
Onomatopoeia: 

Proenza Schouler:
Wyclef Jean: 
We want to hear what you think about this article. Submit a letter to the editor or write to letters@theatlantic.com.