Where Everyone's an Influencer
Inside Instagram's annual beach party, where Hollywood and social media collide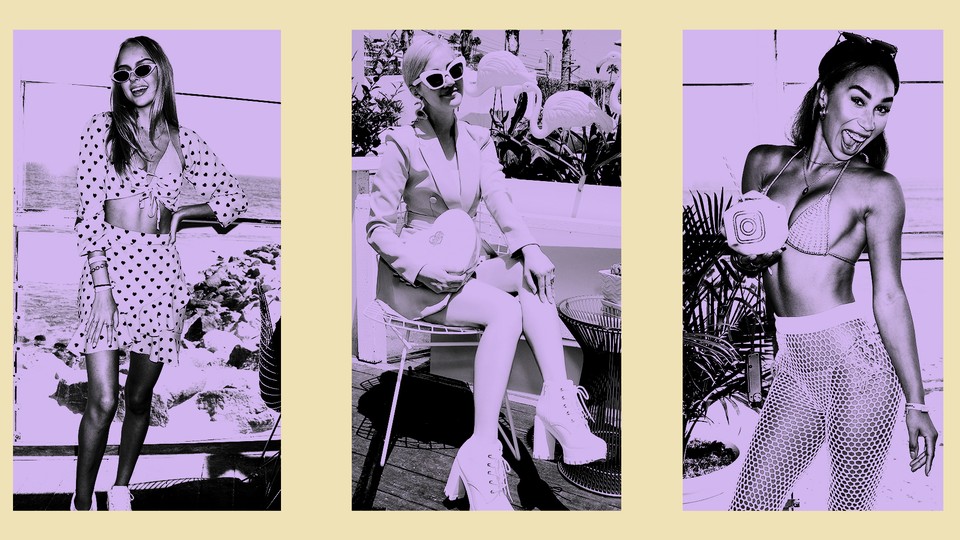 At 3:30 p.m. on a recent Tuesday, hundreds of Instagram influencers descended on Gladstones Malibu, an old-timey seafood restaurant perched high above a pristine California beach.* Their entrances followed a script: One by one, they entered the restaurant's outdoor terrace, immediately whipped out a phone, and began taking photos and videos. One young woman retraced her steps through the entrance four times as a friend filmed her from different angles. Another held her phone aloft for a selfie while twirling a cloud of cotton candy. Others rushed to the porch's edge to take yet more selfies. Two boys posed in similar-looking tracksuits before one stripped off his hoodie to soak in the 85-degree weather.
The DJ, Lela B—also an Instagram influencer, according to one of the company's press representatives—was playing clean, radio-friendly versions of top 40 hits. The crowd wore crop tops, layers of mesh, lots of neon, and, for roughly 40 percent of the men, some form of Gucci shoes. "I feel like I'm living in the Explore page," Adam Waheed, an influencer and a comedian with 1.5 million followers on Instagram, remarked. Instagram-branded donuts melted in the hot sun.
The occasion was Instabeach, an exclusive, invite-only annual party hosted by the photo-sharing platform for 500 top creators along with plus-ones, talent representatives, managers, and—for the first time—press. The goal, according to Justin Antony, Instagram's head of creators and emerging talent partnerships, is to help influencers meet one another, mingle, and form friendships. But what started three years ago as a casual beach party for a class of people that was once maligned by the traditional entertainment industry has become a who's who of young Hollywood, a sun-soaked declaration of just how completely enmeshed Instagram has become with the teen-entertainment world. Instagram isn't just a place to connect with friends, share memes, and post life highlights—it's where more and more young stars go to make a name for themselves.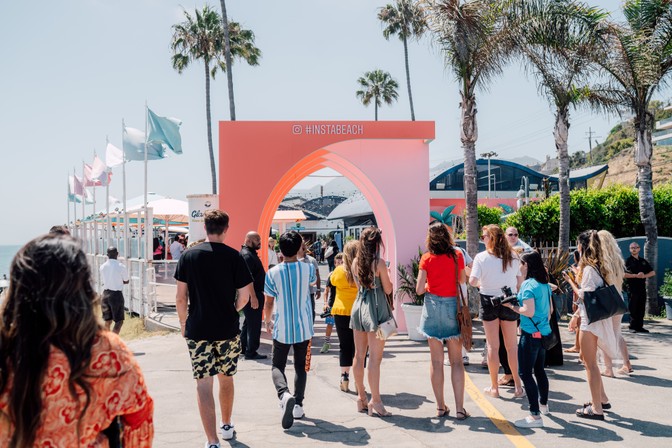 Stepping onto the sandy porch at Gladstones felt like walking into an eighth-grade graduation party hosted by one of the popular kids. The older influencers, those in their early and mid-20s—like Meg DeAngelis, who has 1.7 million followers on Instagram; Brent Rivera, a former Viner with 15 million followers on Instagram; and Eva Gutowski, who has 6.8 million followers on Instagram—gave out lots of hugs and emitted a deep older-sibling energy.
Meanwhile, the younger, up-and-coming creators chased waves, lounged in the sun, and sipped on Instagram-branded coconut water served in fresh coconuts. There was talk of dares. In the bathroom, two girls anxiously discussed a boy they were hoping to see at the event, refreshing his Instagram story multiple times, looking for clues. Everyone speculated about whether David Dobrik, a massive YouTube star who is also popular on Instagram, would show up (in the end, he did not, though he has attended in past years).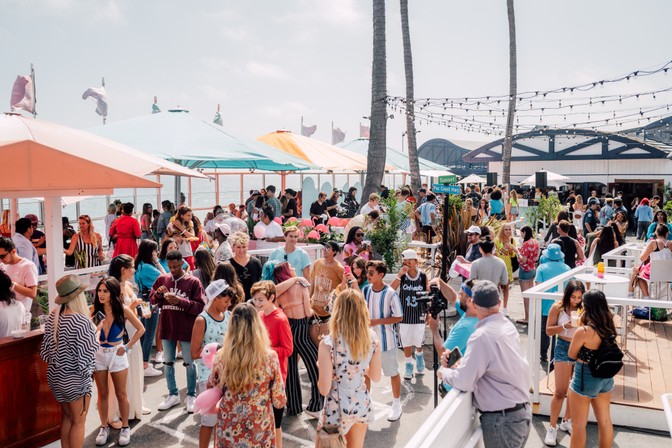 Jaheem Toombs, 17, and his friends surveyed the scene on the beach, explaining that though pretty much everyone at the party knew one another, they all had their own separate cliques. "We are all actors," he explained. "But there's this unspoken divider; even though we are all in the same industry, we are all in different worlds and bubbles."
Among them: the cooler, older, more well-known influencers, who had mostly come to put in face time with Instagram execs. Then there were the Instagram comedians, who huddled in circles roasting one another and anyone who came by. There were the dancers—spottable by their sneakers and propensity for casual backflips—and the hypebeasts, who arrived clad in Louis Vuitton and obscure streetwear. The self-proclaimed "Brat pack" consisted of about seven boys and a couple of girls, all of whom star in shows on Brat, a digital-first teen-entertainment company that produces web series for YouTube. "We hang out with other people too, but we're just close with each other," explained Greg Marks, an 18-year-old actor on Brat's web series Chicken Girls. The Brat crew is close with many members of the broader child-star group—the default popular kids, who have roles on Disney, Nickelodeon, or Netflix shows.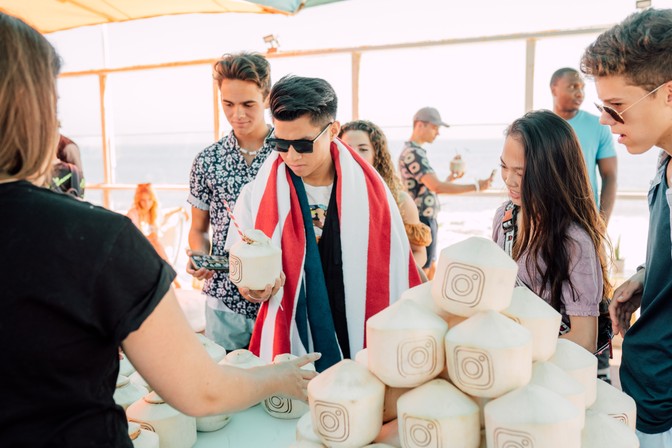 This year's party also featured a strong contingent of TikTokers, people who have become famous on (and off) the short-form video app that launched less than a year ago and is rapidly encroaching on YouTube as the web's star factory. When I asked Sebastian Bails, half of a successful TikTok comedy duo, what TikTok stars were doing at an Instagram event, he laughed. "We definitely consider ourselves influencers," he said. "On TikTok, all people see is 15 seconds. On Insta, they can see photos of our life," Lauren Godwin, another TikTok star, explained. "We want to share our content all different ways."
Despite their roles in respective groups, everyone at the party had one thing in common: a massive Instagram following. All the young entertainers I spoke with were savvy about their audience; I overheard conversations about strategies for engaging with fan accounts and growing followers. While older celebrities largely treat Instagram as a marketing apparatus or an outlet to show their personality off-screen, the influencers at Instabeach viewed social media as a tool that they could leverage to get what they want in life, whether it be a record deal or role on a hit show.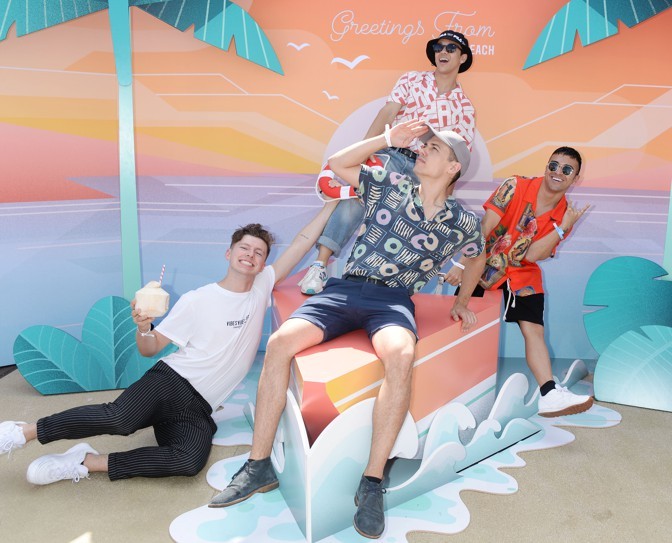 There's no longer a distinction between being an influencer and an entertainer, Jessica Belkin, a 17-year-old with more than 362,000 followers on Instagram, explained to me. "Social media has helped me with business, friendships, fans, exposure. It only helps [you] to have a following," she said. "I'm not offended when people call me an influencer rather than an actress, because it's all the same." Tori Kay, a 17-year-old singer with 62,000 followers on Instagram, nodded her head in agreement as Belkin spoke. "There's no line anymore," she said. "It's not two different worlds. It's both. Your influence is your exposure, and singing is your talent."
People who are eager to rise up as creative artists always tend to be multi-hyphenates," said Sarah Unger, senior vice president of strategy at Civic Entertainment Group. In recent years, more people have appended "influencer" to their credentials, she said: model/DJs are now model/DJ/influencers. "[Social-media following is] sort of a default method of currency that at this point has been ingrained in our societal structures," she added.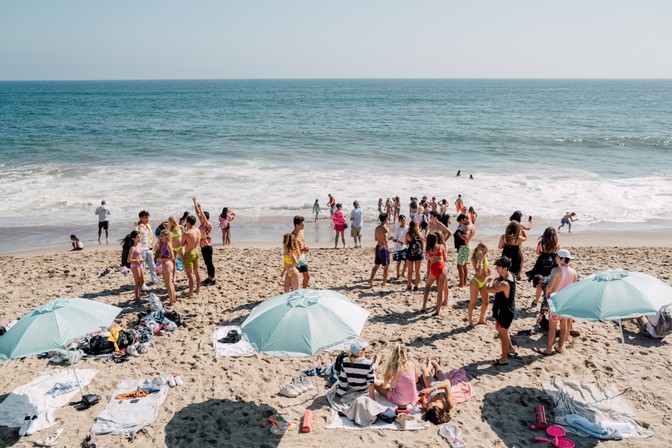 Dan Weinstein, co-founder and President of Studio71, an influencer-management platform, said that this next generation of stars are simply the by-product of this larger shift in the entertainment world. "Whether or not younger creators' end goal is being on a TV show or film, they're all building an audience and figuring out how to build some kind of influence and relevance," Weinstein said. Traditional actors such as Will Smith and Dwayne "The Rock" Johnson are working hard to expand their digital footprint and become multi-platform influencers, while younger talent, like those at Instabeach, are using social-media attention to land roles and build a dedicated fan base while they wait to get cast. But, Weinstein added, "the one thing YouTube and Instagram haven't done is change the ratio of talented to not-talented people in the world."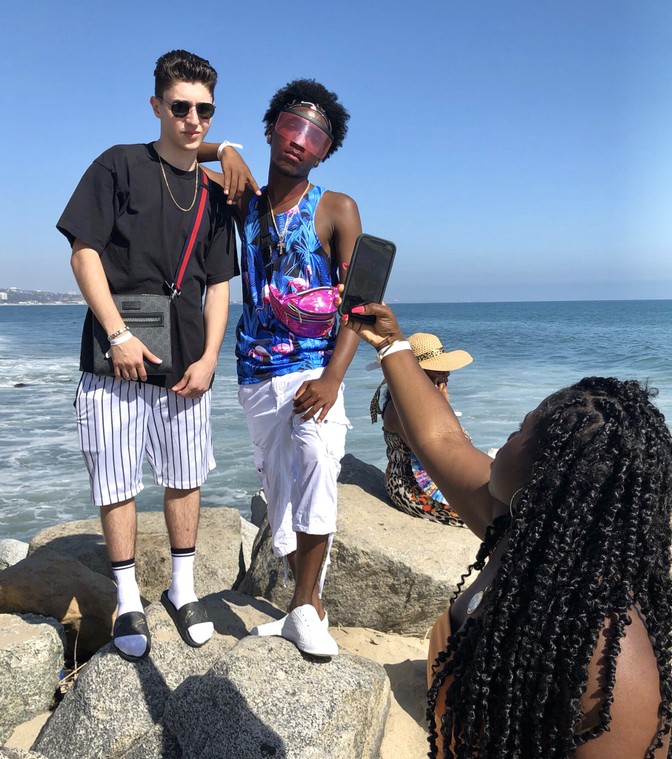 And when follower counts come to matter as much as raw talent to some casting agents, things can get competitive. Teenage entertainers are painfully aware of how crucial performing well on a platform like Instagram can be to their success. "I've done over 70 commercials, but when I go in, they ask how many followers I have on social media," said Kaylyn Slevin, an 18-year-old model, actor, influencer, and former Miss Malibu Teen USA. Collaborating with the right people and growing your audience independently are key.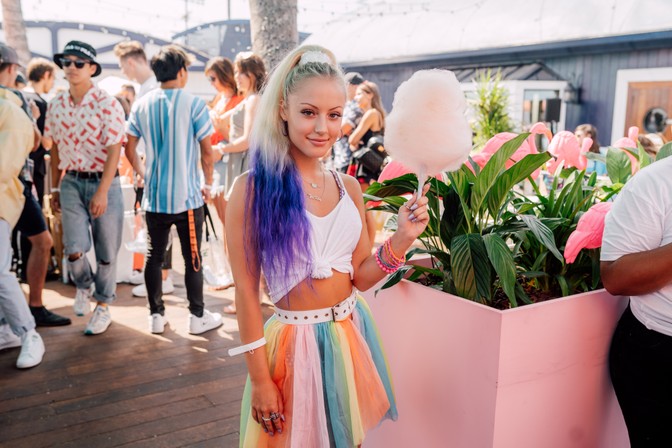 Some young stars are already cynical about this new world. Greg Kasyan, a 21-year-old actor who has appeared on Breaking Bad and has more than 200,000 Instagram followers, watched the party from the rocks by the beach so as not to dirty the socks he'd worn under his Gucci slides. Kasyan has worked as a traditional actor for years, and was frustrated by how some kids younger than he is seem to pursue careers in entertainment only for the clout. "Kids here, they group up to gain followers, to collaborate," he said. "A lot of these kids are really cool, but some are just hanging with each other for followers. I'm not that kind of person." Still, he said he was friends with a lot of people at the event and hoped to use the party to meet girls. "I wanna leave [the party] with a couple baddies," he joked, referring to attractive women. "Whoever is 18 and over."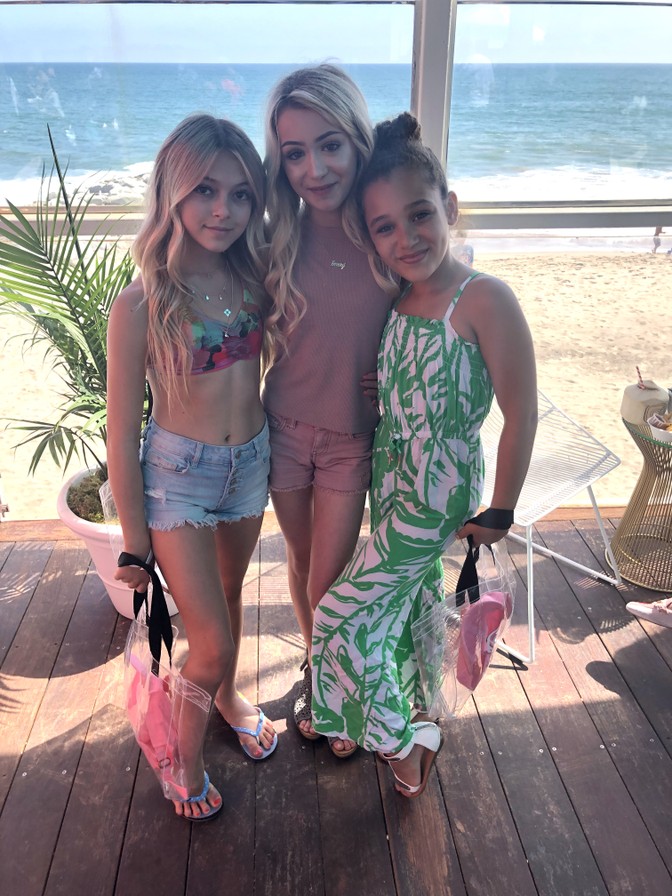 By 5:30 p.m., after several hours of partying and networking, everyone loosened up. "Mi Gente" was blasting out of the speakers, and partygoers were told to clear the dance floor so that Russell Horning—the "Backpack Kid" who popularized the dance move flossing—could perform. He and some friends danced as influencers circled around him, phones in hand, to capture the moment.
When the sun began to get low in the sky an hour later, the music stopped and everyone began swapping handles. They took one last opportunity to pose for pictures, as their parents idled in their cars, waiting patiently. Jordyn Jones, a 19-year-old with 5.8 million Instagram followers, asked her boyfriend, Jordan Beau, who has more than 660,000 Instagram followers, to pretend to fight Sean Cavaliere (336,000 followers) for a photo. Tori Kay stood off to the side, barefoot and clutching a pair of clear plastic heels. The party was a success, she said. But now she was waiting for her mom.
---
*A previous version of this article misidentified the beach Gladstones is perched above. It is Pacific Palisades, not Malibu.