Instagram Is the New Mall
The platform is allowing influencers to sell things to users directly through their posts.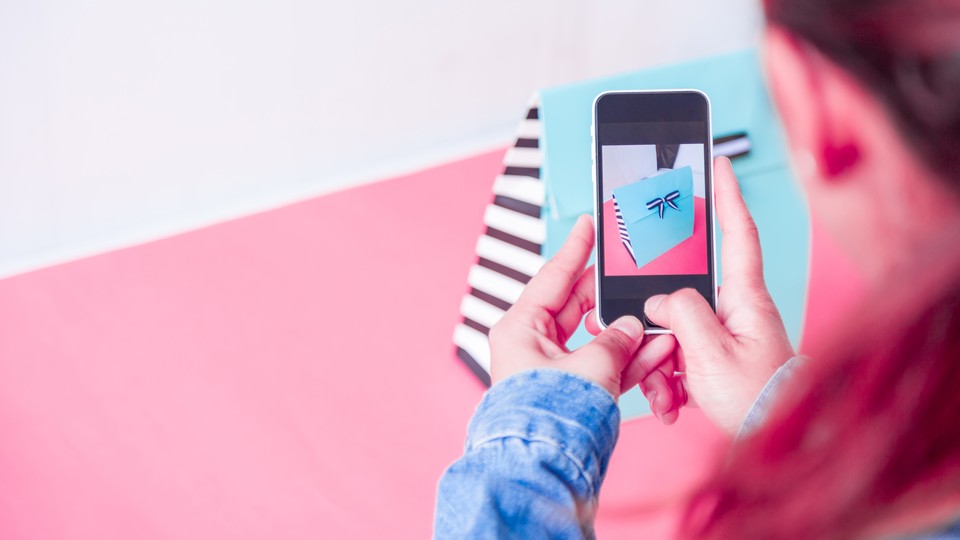 Ever since Instagram first allowed brands to make shoppable posts, consumers have been asking for the same from influencers—from whom, after all, most Instagram users are getting their product recommendations. Now they'll finally be able to buy everything their favorite creators recommend directly through their feed. Instagram will take a cut of every sale made through its platform, likely generating millions in new revenue.
Starting next week, influencers will be able to tag specific products in their photos. Users can click a photo, see exactly what's for sale, and purchase the product—all without ever leaving Instagram.
Millions of users rely on influencers to sift through products and make recommendations. But until now, figuring out, for instance, exactly what shade of lipstick an influencer is wearing has been hard. Apps such as LikeToKnowIt, which allows you to shop influencers' posts by taking screenshots, have garnered millions of users by providing a stopgap solution. Brand-specific social-shopping platforms such as H&M's Itsapark have also stepped into the market. Still, many would-be consumers spend hours commenting on influencers' Instagram posts asking for more product information, or fruitlessly attempting to locate a product online.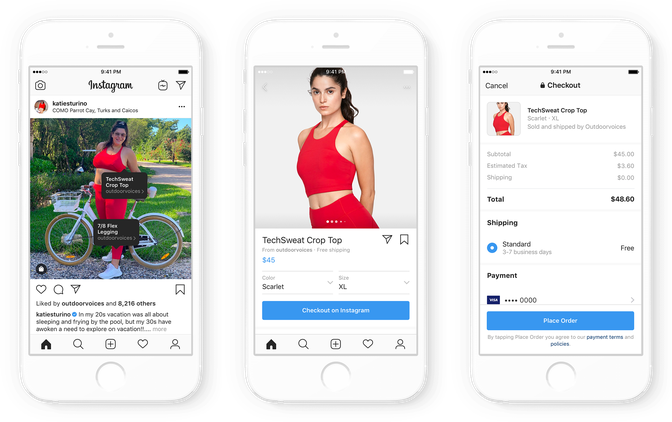 The program is launching with just 23 brands and 55 influencers, including Parker Kit Hill, Gigi Hadid, and Huda Kattan. New public figures, creators, athletes, publishers, and artists will be added in the coming months. More brand partners will also be onboarded.
In the meantime, many influencers involved in the program have been gushing about the time they and their followers will save. "It's my job to share beauty secrets and tips. I'm usually writing long, detailed captions about the latest products I've been using," Jaleesa Moses, an influencer involved in the pilot, said via email. "Having this tool just makes it that much easier to let everyone know what I'm wearing and from where—down to the shade."
Influencers won't receive a cut of the sales their posts generate. They will, however, have access to a shared analytics dashboard with robust metrics that the tagged brand can also see. Previously, influencers relied on screenshots and other imperfect methods to communicate engagement numbers with brands, so tying their influence directly to sales was nearly impossible. Having a more streamlined framework and detailed analytics will be incredibly valuable for influencers. "It gives you more leverage when you're negotiating rates," says Aimee Song, a fashion influencer.
"As an influencer, I don't care if I don't get a cut [of the sales] at the moment," Song continued. "If it makes my followers' life easier and they don't have to message me asking 'Where do you get that product?,' I'm okay with doing it for free for now." Many influencers are also betting that the increased engagement and spike in followers they'll likely get by incorporating shoppable posts will more than pay off in the short term.
The new feature is in line with Instagram's wider mission to turn the platform into an e-commerce powerhouse. The company has made a hard shift into shopping this year, and Deutsche Bank analysts estimate that it could soon become a $10 billion business. Generating a massive new revenue stream will help the company hedge against its current reliance on advertising, which has come under attack lately due to data breaches and privacy scandals. Some advertisers have quit Facebook, citing the company's "despicable business model." Instagram is already where people go for lifestyle inspiration, fashion tips, home-decor ideas, and more. Now it's also a place where you can spend massive amounts of money.