Weibo's Free-Speech Failure
How a dissident movement almost broke through China's internet censorship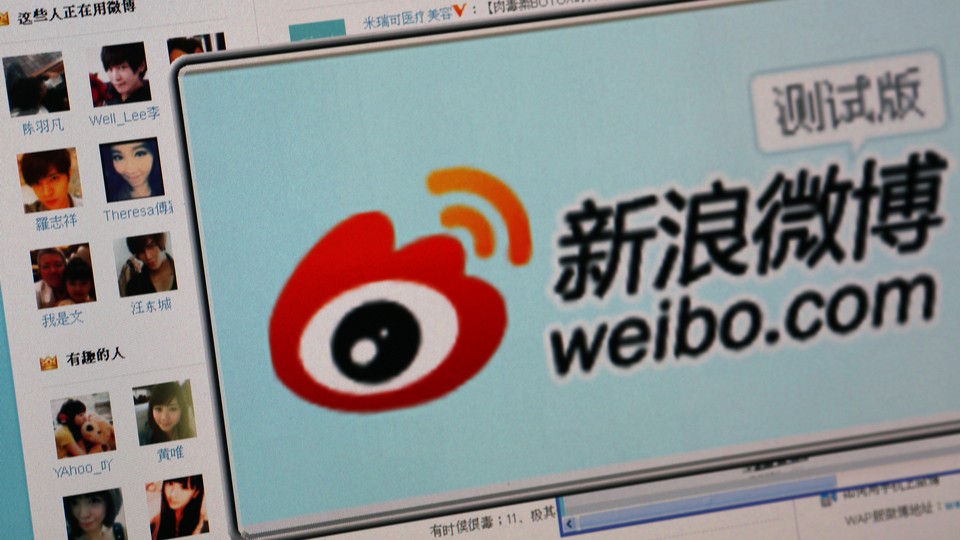 At the start of the 2010s, few things better symbolized China's changing fortunes and new prosperity than the country's high-speed rail system. Beginning in 2007, Chinese trains, previously a "symbol of backwardness," were replaced by sleek, gleaming white carriages capable of traveling upwards of 200 kilometers an hour. In the decade that followed, the government spent hundreds of billions of dollars to crisscross the country with high-speed lines, building the largest such network globally. In 2017, more than 20,000 kilometers of track were in service, more than the rest of the world's high-speed rail systems combined.
On July 23, 2011, this symbol of the new China received a devastating blow. At 8:30 p.m. that Saturday, the driver Pan Yiheng was guiding a train full of tourists headed from Beijing to the southern coastal city of Fuzhou. As the train pulled onto tracks spanning a slender viaduct near the city of Wenzhou, in Zhejiang province, a dispatcher suddenly screamed in Pan's ear: "Be careful! There's a train in your zone. D3115 is ahead of you!"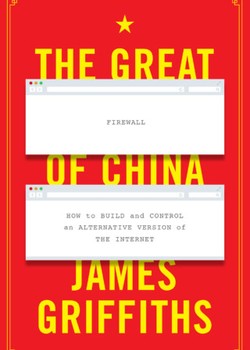 In front of Pan, practically stationary, was another train: D3115. He hauled on the emergency brake, but it was too late. Pan's train hit D3115 at almost 100 kilometers an hour, impaling the driver on his brake, derailing both engines, and sending four train cars plummeting into fields some 30 meters below.
Forty people were killed in the accident, with almost 200 more injured. It was the third-deadliest high-speed rail disaster in history, and the first fatal crash to befall China's gaotie network. And yet, within 24 hours, the line was back in service. Several of the carriages were buried in the fields where they fell, and the incident did not make the front pages of the following day's national newspapers.
---
It did make the internet. Within hours, posts about the crash flooded Weibo, a Twitter-style microblogging site. Word soon got out that officials had ordered several of the downed train cars to be broken up and buried in the fields where they lay, just hours into the rescue operation. When a reporter confronted a Ministry of Railways spokesperson, Wang Yongping, about the absurd official justification for this—that the cars were hampering rescue work—Wang responded, "Whether you believe it or not, I do."
This led to howls of outrage and disgust online that were only amplified when a 2-year-old girl was found alive in the wreckage hours after the official search had stopped. Wang said it was "a miracle." Unwilling any longer to trust the official story, internet sleuths began trying to establish a timeline of the accident and search for causes.
They dug up damning press reports and video from prior to the accident, including one clip of the Ministry of Railways' chief engineer boasting that "modern technologies" meant China's high-speed trains could never rear-end one another. Another piece widely circulated was a 2008 People's Daily article valorizing a driver, Li Dongxiao, who had begun training on the "world's most complex" engine just 10 days before the Beijing high-speed line's opening—to the horror of his far more experienced German instructors.
"This is a country where a thunderstorm can cause a train to crash, a car can make a bridge collapse, and drinking milk can lead to kidney stones," one Weibo user wrote. "Today's China is a bullet train racing through a thunderstorm—and we're all passengers onboard."
While some previous scandals had been discussed online, this was something else entirely. The Wenzhou train crash was the Weibo generation's coming-out party to the world, showing how, far from being cowed and brainwashed by years of Communist propaganda, young Chinese citizens were sick of corruption and bureaucratic ineptitude, and clamoring for change. "In Baring Facts of Train Crash, Blogs Erode China Censorship," hailed a New York Times headline, typical of the coverage at the time:
While the blogs have exposed wrongdoers and broken news before, this week's performance may signal the arrival of Weibo as a social force to be reckoned with, even in the face of government efforts to rein in the internet's influence.
---
It's hard to remember now, as social media have completely reframed how we interact with the web, but Weibo once seemed poised to have a revolutionary effect on both the Chinese internet and, potentially, society at large. The novelty of having access to anything that might reasonably be called Chinese public opinion was invigorating. Never mind that the average Weibo user was better off and better educated than the norm, or that a majority of users were male, and that even in the early days, censorship of certain topics was rife. (Weibo did not immediately respond to a request for comment.)
During Weibo's brief period as a genuine platform for discussion and dissent, microbloggers did actually achieve real change. They helped rescue kidnapped children and reunite them with their families; they helped expose corruption and abuses of power; and, most important of all, they helped force China to begin to confront the country's endemic air pollution.
A small coterie of influential Weibo bloggers—including the real-estate tycoon Pan Shiyi and the venture capitalist Charles Xue, known as the Big Vs for the "verified account" labels by their names—began posting air-quality data published daily by the U.S. Embassy in Beijing. They were joined by hundreds of thousands of other users, and the small act of transparency and defiance quickly snowballed into a national issue, shaming the government into issuing its own reports on air quality.
When the same Big Vs attempted to use their platforms to lobby for other change, they quickly discovered the limits of their status. China's new internet tsar, Lu Wei, met with the Big Vs and laid out "seven bottom lines" for them to follow online. In particular, they had a responsibility to tell the truth, uphold the law and socialist ideals, and protect state interests and social order. The Big Vs were obliged to post public affirmations of the bottom lines, with one, Pan Shiyi, creating a video in which he described the new strictures as being like traffic rules that had to be obeyed. For those who could not be brought to heel so easily, other methods were available.
On August 23, 2013, the 60-year-old Charles Xue was arrested in Beijing along with a 22-year-old woman and charged with soliciting prostitution. Weeks later, he appeared on China Central Television (CCTV) looking shell-shocked and exhausted. In a hoarse voice, he confessed to being addicted to Weibo and not checking his facts. "I didn't raise constructive suggestions to solve the problem. Instead, I just simply spread these ideas emotionally," he said. His arrest came after he had criticized the government and advocated for more liberal economic policies on Weibo, where he had more than 12 million followers.
Another prominent online government critic, Qin Zhihui, was arrested and charged with spreading more than 3,000 false rumors over three years to advance his business interests. Pan, too, was dragged into a CCTV studio to discuss how microbloggers should exercise "social responsibility" and to warn of the potential for harm if they shared "false" reports.
The failure of Weibo as a free-speech platform is instructive in a number of ways. It spelled out once and for all the party's inability to tolerate even constructive criticism, and exposed a host of new, previously invisible red lines of public debate. Weibo was a major last stand for China's inventive and obstreperous online dissidents, who threw everything they could at the censors, coming up with ingenious ways to get around the blocks and filters. But they were still ultimately forced off it, taking refuge on platforms outside the Great Firewall or in digital spaces shut off not only from the censors, but also from the public at large.
---
This post is adapted from Griffiths's new book, The Great Firewall of China: How to Build and Control an Alternative Version of the Internet.