How Comments Became the Best Part of Instagram
In a world where everyone's photos look the same, comments are what keep posts interesting.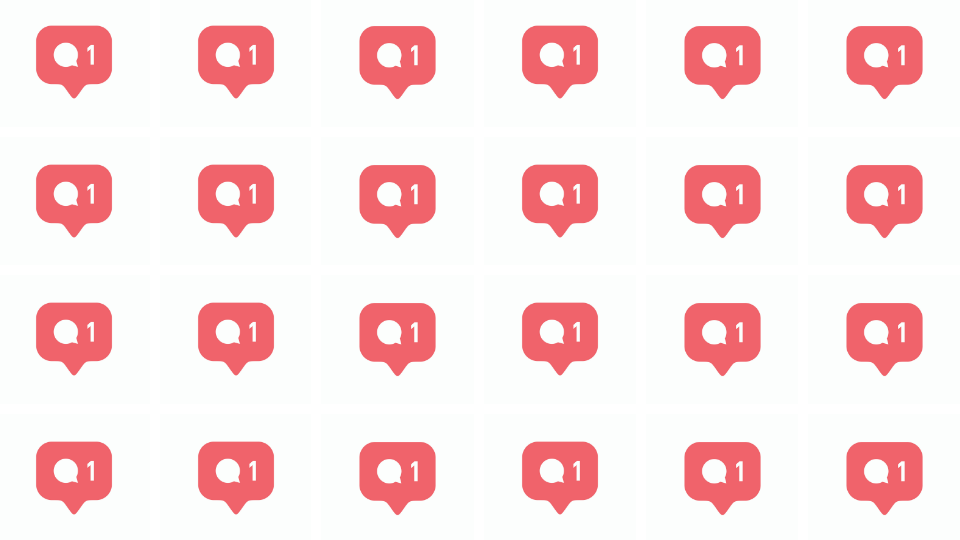 When Ashley, a 16-year-old who asked to be referred to by a pseudonym, scrolls through Instagram, her eyes barely skim the photos and videos that take up the majority of space in her feed. She double-taps anything she sees from her close friends, but the main thing she cares about is the comments below each pic. "Comments are the easiest to communicate. It's just the easiest way to find people with similar interests," Ashley said. In fact, she met her best friend in the comment section of an Instagram niche-meme account last year. After noticing some particularly witty comments, she clicked on the girl's profile, followed her, and began starting conversations in the comment section of her Instagram photos. The two hit it off, and they've been tight ever since.
For years, comments on Instagram were secondary to the photo and video posts that make up the app's main feed. But recently, Instagram comment sections have begun to eclipse the photos they sit below.
Over the past year and a half, the Instagram account @commentsbycelebs has ballooned to nearly 1 million followers by documenting celebrities' most notable Instagram comments. It has spawned a network of copycat comment accounts, many of which have thousands of followers. Part of the rise in comment culture on Instagram is due to product changes made by the platform. In August 2017, Instagram added threaded comments, making it easier for people to have coherent conversations. And in the spring of 2018, the company instituted an algorithm that surfaced noteworthy comments from celebrities, athletes, influencers, and verified accounts.
It wasn't always easy to find the like-minded on Instagram. Discovery is core to the Instagram experience and part of the reason the platform has grown to more than 1 billion monthly active users. The Instagram Explore tab, which features an endless tile of Instagram posts aligned with your interests, is great for helping users find more posts and accounts to follow. Explore is where you go to find cool stuff, but not necessarily where you go to meet new people.
The comment section is increasingly where connections are made. One recent post by the YouTube star Emma Chamberlain features more than 19,000 comments. Lots are from kids simply reacting to her photo, but there are also two girls bonding over having the same type of glasses, young women sharing info on what they're wearing, and others discussing mental health.
Some teenagers turned to the comment section of the teen heartthrob Noah Centineo's photos to solicit other young people with depression to join their group chat. "I've seen comments where it's like, 'If you're LGBT, reply to this, and I'll add you to a group chat,' or 'If you're taking AP Physics right now, reply so we can help each other,'" Ashley said. "Comments [on Instagram] just make it really easy to find people with similar interests to you. When you read a comment, you can tell what someone's personality is. You can pick, like, Oh, do I want to interact with this person or not?"
In other words, in a sea of tightly curated identical Instagram photos, comments allow you to express your personality, thoughts, and feelings in a way that photos can't. This is especially true for celebrities.
"It's one thing for Ryan Reynolds to post a hilarious picture, but it adds a whole other element to it when Blake Lively comments something witty on it," said Emma Diamond, a co-founder of Comments by Celebs. Reynolds, Chrissy Teigen, John Mayer, Kevin Hart, Kate Beckinsale, and Halle Berry are all prolific Instagram commenters, regularly interacting in the comment section of their own photos and those of others. Comments by Celebs' other co-founder, Julie Kramer, said Instagram's comment section acts as a natural watering hole for people with shared interests.
For an increasing number of accounts, a feed post is really just a vehicle for starting a comment thread. So-called same-pic-every-day accounts, which post the exact same photo every day, may seem boring, but their appeal is not the images posted to their feed; it's the discussions that happen below them. "Make friends in the comments. Tell something about urself and reply to others," one Instagram account that posts photos of wholesome stars daily wrote to its followers. More than 2,500 people responded, most of whom appear to be teens. "I love photography and soccer," one high schooler wrote. Thirty-three users replied, saying they shared his interests. Several asked him to check out their own photography Instagram accounts; one offered to connect him with a friend who also liked to take photos so they could meet up.
Saloni Punatar, a 21-year-old who runs @commentsbyindiancelebrities, one of many Instagram accounts not affiliated with @commentsbycelebs that surfaces noteworthy comments, said comments are how she's made many close friends. "Insta used to be predominantly a visual platform, but since comments evolved in 2017, it just changed the way the whole thing works," she said. "People like talking to each other … There are some content creators; they know young people will be up at midnight. So they'll comment on something like, 'Let's talk about this movie tonight.' People start tagging TV shows people should watch. Everyone just connects in the comments."
Ethan Kleinberg, an ad-agency copywriter, co-founded an athlete-focused comments account because he noticed that athletes' comments to one another on Instagram often revealed a lot about team dynamics. "You get a deeper dive into team chemistry," he said. You can also get inside information from comments. Kleinberg pointed to the time when LeBron James commented on a post by the Duke basketball coach Mike Krzyzewski. "People thought that meant his son might choose Duke," Kleinberg said.
As with any trend on the internet, brands have also begun to recognize the power of Instagram comments. "Wendy's comments a lot in general," Kleinberg said. "On one ESPN post, someone tagged Wendy's, and they just kept responding and responding." Pizza Hut is also a repeat offender. Kleinberg predicts that more brands will jump on the comment train in 2019. "You can post yourself, but if you comment [on someone else's post], there's a greater chance your voice will be heard. It puts you into the conversation," he said.
Comment sections are also giving rise to other creative behaviors. Over the past few months, comment sections in the accounts of huge celebrities such as Mark Zuckerberg, Barack Obama, and Logan Paul have been flooded with the Moyai emoji, which looks like a stone-carved Easter Island head. This coordinated effort is organized by Rowan, a 14-year-old in Pennsylvania who leads the "Dum Dum gang," a group of thousands of people, mostly teenagers, who engage in "comment raids" of big accounts.
Rowan recognized early how powerful comment sections can be for garnering attention and new followers. He coordinates the raids through his meme account @zuccccccccccc, which has more than 315,000 followers, and a dedicated raid account called @dumdumraiders. The Dum Dum gang's goal, Rowan said, is to dominate the top comments of notable accounts with Moyai emoji heads. It's funny for him and other teens in the know to watch people get confused about a nonsensical emoji. "Most meme accounts are run by high schoolers. A lot of humor is just, like, very high school–esque," he said. Since the Dum Dum gang's newfound notoriety, Rowan said he's noticed other groups carrying out similar comment raids.
As attention on comments grows, more people are also using them to gain attention for themselves. "Recently there's been a lot of self-promo in the comment section, I guess because people read the comments, so it helps get them noticed," Rowan said.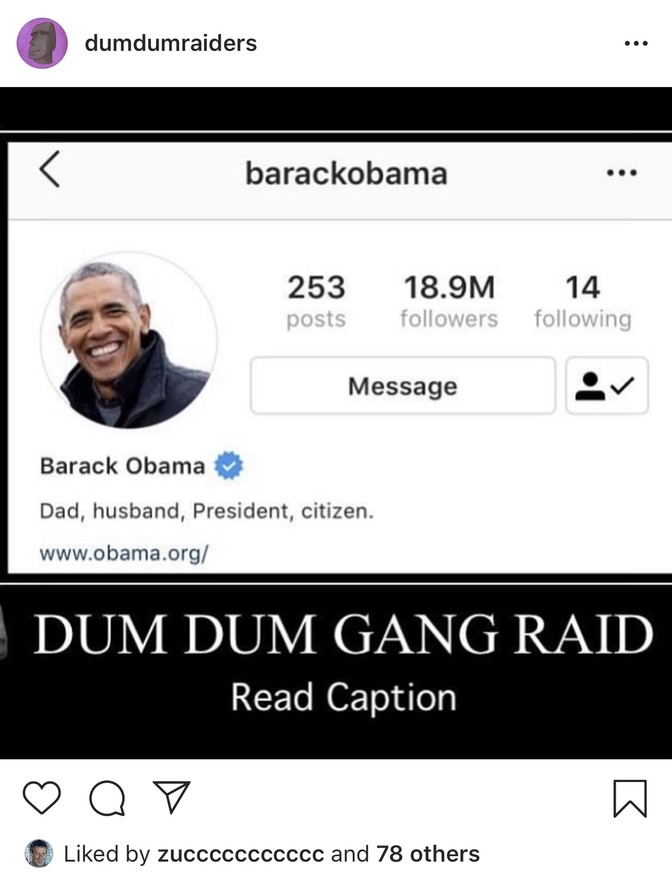 Harassment in the comment section is an issue. The comment sections of celebrity posts can quickly devolve into unrelated fights about politics. Women, especially those who are outspoken about social-justice issues or feminism, receive an outsize number of hateful comments. The platform rolled out more comment-control options last year, allowing users to mute specific words or turn off the comment sections of specific pictures, to combat this type of behavior.
But still, Instagram's comment wave doesn't show any sign of slowing down. One positive aspect of Instagram's accidental sideways-scrolling feed test was that comments were easier to view when posts were consumed individually. That may be a sign that the platform itself knows its future is in the comments, and not in the pictures they accompany.