I Spent $925 on a Fake Canada Goose Coat
A winter splurge turns into an e-commerce nightmare.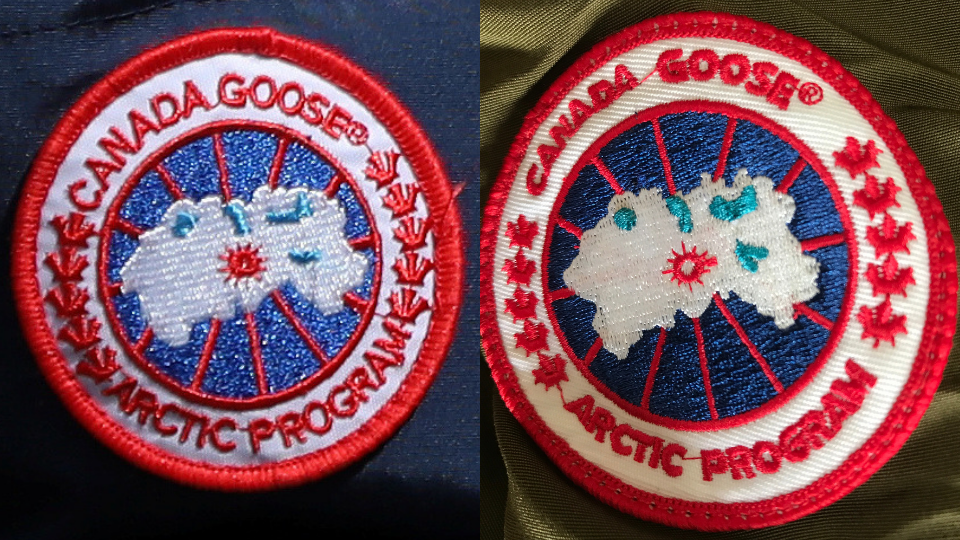 My old winter coat was a joke. I bought it on sale at a discount department store five years ago for around $70, and it has never really done what a winter coat is supposed to do. The wind whipped through it. The shell soaked up snow. The thin feather insulation constantly poked out.
Up until a few months ago, I'd never had the extra padding in my writer's budget to dream of extra padding in my coat, let alone to purchase a new one. But then I had some unusual luck selling words. So when I came down with a cold one particularly chilly December morning, I boiled a cup of tea, blew my nose, wrapped myself in a blanket, and decided enough is enough. I'm 52 years old. If I'm lucky, I have another 30 years or more on this periodically frigid rock. Amortized over the course of what's left of me, a well-made, long-lasting winter coat made both economic and health sense, I told myself.
I did a little research. Time and again, the Canada Goose Kensington came up as the 2018 editors' choice for the best winter jacket for women. Yes, that Canada Goose—one of the most expensive coats out there, costing more than twice my first weekly salary in New York. There's even a Tumblr called Canada Douche. Normally I scoff at the absurd excesses of luxury goods. But a Canada Goose jacket was not, I reasoned, a $250 Supreme sweatshirt that hipsters line up behind police-guarded barricades to purchase or a Birkin bag that starts at the price of a Nissan Versa. This was a quality winter coat made by a no-frills company whose first jackets, back in 1957, were meant for Canadian government employees who worked outside in extreme temperatures. It remains the outerwear of choice for researchers working in the Antarctic.
I divided the price tag—$925, good lord!—by 30. It came out to a little less than $31 a year. I could always bequeath it to my daughter, who wears the same size, if I croaked before 82. The first outdoor-gear site I tried didn't have my size. The Canada Goose site was sold out as well. So I did what almost any internet-connected American consumer would do: I went on Amazon and typed in Canada Goose Kensington. There I found the mother lode of Kensington jackets in many sizes, all available through a seller listed as "by Canada Goose," which I assumed was the company itself.
This is where my story goes from wild Goose chase to goosed.
I chose dark green ("volcano," they called it) in a size small, placed it in my cart, and then spent two more days debating whether to pull the trigger. Aside from my children's college education, monthly rent, various medical procedures, and a few pieces of long-lasting furniture, I don't generally spend that kind of money. I don't own a home. I've never owned a car. Could I really walk around with that white Canada Goose patch on my arm? Maybe I could just cut it off.
One of my favorite activities is crossing the Williamsburg Bridge into Manhattan on foot, a windy journey on even the sunniest day. The coat would be an investment in my own warmth and physical well-being, even if I never travel to the South Pole.
Click! Buy.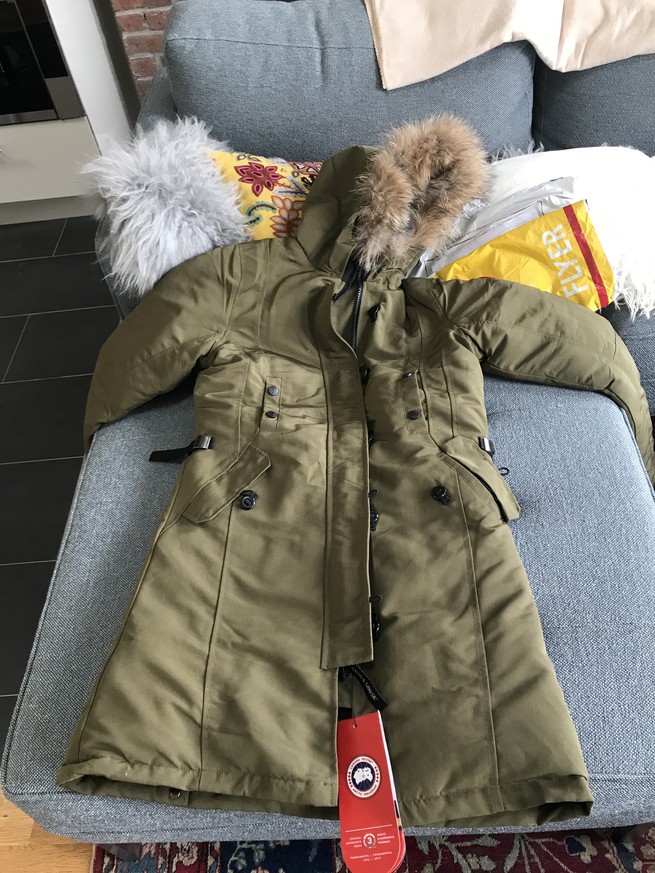 I had zero buyer's remorse until the next day, when I got the confirmation email with the tracking information. My new Canada Goose coat was on its way from Singapore, by way of Hong Kong. Wait, what? Wasn't the whole point that the coats were made in Canada? I checked the small print, and the seller of my coat was no longer listed as Canada Goose, but as someone named Greg Adamserft. I clicked on the name, which took me to an Amazon seller's page. At that point, Adamserft had only three reviews, all with five stars. (Now, weeks later, the page is riddled with one-star complaints.)
When the coat arrived, it was army green instead of the forest green I had ordered. It was heavy, not lightweight. It didn't fit. It smelled of chemicals. And the white Canada Goose patch? It looked off; it's the patch on the right at the top of this article. On Canada Goose's website, a page dedicated to the dangers of counterfeiting explains that every one of its products has a hologram label with a polar-bear image, proof of authenticity. With a $925 pit in my stomach, I checked my coat. It had a hologram sewn into the seam but, sure enough, no polar bear.
Canada Goose's website also has a search tool where you can type in the URL of an online retailer to check if it's an authorized dealer. I typed in "amazon.com." Immediately, a big red X appeared: "This is not an authorized online retailer."
I should have expected this. Amazon is rarely an authorized retailer of any specific brand. Instead, the platform allows individuals and companies to sell whatever brands they carry, a practice that makes the site largely the modern-day equivalent of a pneumatic-tube system through which sellers can zip off their products to buyers. By U.S. law, e-commerce sites such as Amazon and eBay are generally not responsible for what's inside those whizzing cylinders, so long as they have procedures in place for dealing with complaints of counterfeits.
A glaring downside to this arrangement is that it has inadvertently provided cover, in plain sight, for bad actors worldwide to create multiple digital storefronts selling counterfeit goods. When these people are caught and shut down, they can often pop up again under a different name. Today's Greg Adamserft can easily become tomorrow's Adam Gregserft in an endless game of online Whac-a-Mole. Often, the victims are people like me: those who might have been around long enough to use a pneumatic-tube metaphor, but who are generally unfamiliar with how sites such as Amazon work in the first place.
A representative at Amazon I contacted for this story seemed surprised that I would not know the site itself is rarely the seller. I was surprised that she would not know I would not know this. Or that I would not understand that when a coat appears to be sold "by Canada Goose" itself, it's not. And therein lies the rub. While plenty of consumers understand the rules of online engagement and are wary of fishy-looking third-party sellers, there are still many of us who once shared our first email address with our spouse—because why would you ever need your own email?—and fall right into the traps the counterfeiters leave for us.
The Canada Goose counterfeit page includes a link to the Canadian Anti-Fraud Center along with an email address that led me to Barry Elliott of the Royal Canadian Mounted Police's Criminal Intelligence Analytical Unit. I sent him photos of my coat, and he sent me a new email the next morning at dawn: Canada Goose had confirmed that my jacket was a fraud. I contacted the account for Greg Adamserft (I assume that's not the account holder's real name) via Amazon's messaging system with Elliott's findings, and Adamserft refunded my money. Adamserft did not respond to a later interview request.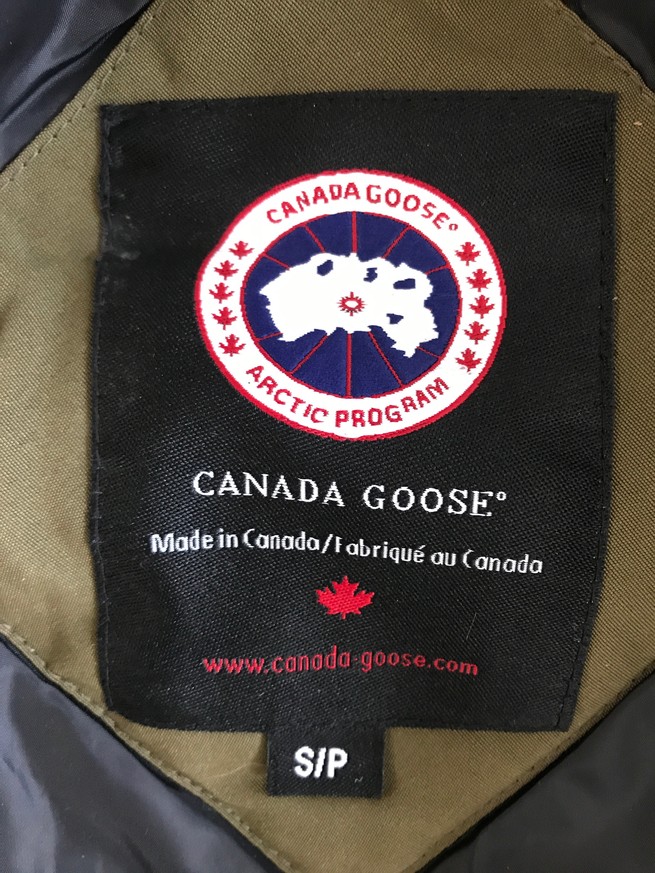 I wish I could say that was the end of it, but my Kafkaesque attempts to safeguard others from my misstep reflected just how difficult fraud monitoring can be online. Shortly after receiving my coat, I wrote a one-star review titled "Do not buy a coat from Greg Adamserft!!!! He's selling counterfeits!!!!" This was rejected for not adhering to Amazon's guidelines. So I wrote another with fewer exclamation points: "Canadian police confirm this man is selling fakes." This one was allegedly accepted on January 8, but it still has not appeared on the product page. (An Amazon spokesperson explained that, regarding the first review, Amazon accepts reviews of sellers on seller pages, but not on product pages. As for the second review, the team says it is still looking into why it has not been posted.)
Meanwhile, between the time I received my counterfeit coat and the day I presented myself to the company as a journalist, Adamserft was still selling coats, even as other one-star reviews flooded his seller's page warning of fraud. Now Adamserft's privileges have been revoked, according to Amazon. The page associated with the seller's name is still up, as is the page with the coats, but when you try to buy one, a note appears in place of the add-to-cart button: "Currently unavailable. We don't know when or if this item will be back in stock."
In a statement, Amazon said it has many processes in place to combat counterfeit products, including machine learning, automated systems, dedicated teams of software engineers, research scientists, program managers, and investigators. According to the company, more than 99 percent of Amazon pages that customers visit have not received notices of potential infringement.
Counterfeiting is far from an Amazon issue alone. Elliott, who helps run Project Chargeback, a collaboration between the Canadian Anti-Fraud Center, credit-card companies, and banks, calls the fakery not only of luxury goods but also of strollers, tools, generators, and so much more a "huge problem worldwide" across e-commerce sites. "We have assisted over 40 thousand victims mainly from Canada and recovered approximately $15 million since January 2013, when we started Project Chargeback," Elliott says. He reports that his team has also identified about 12,000 merchant accounts linked to four banks in China, one of which just lost its Visa privileges permanently.
That's all on top of plain old credit-card fraud—scams that charge you multiple times or simply don't deliver what you ordered. On the plus side, Elliott notes, if you use a credit card to pay for counterfeit goods, you should be guaranteed a refund when a product is verified as fake. "Only a small percentage of the public is aware of this," he says.
According to Elliott, his office for Project Chargeback in Ontario and the City of London Police are the only criminal investigators in the world working directly with defrauded customers and banks to combat the online sale of counterfeit goods. There are some organizations, such as the National Intellectual Property Rights Coordination Center in the United States, that help various law-enforcement agencies work with companies themselves to protect their intellectual property. But that's not the same as having a dedicated anti-counterfeit agency dealing directly with consumers and banks to recoup their losses. "Other countries have shown interest, but have not started up, including the U.S.," Elliott says.
Earlier this month, on an unusually cold and windy day, I walked across the Williamsburg Bridge in the new $126.98 coat I had purchased to replace my fake Canada Goose, after a friend who owns one told me that it was "warm enough." After crossing into Manhattan, feeling both snug and smug over having saved $800 that can now go toward my youngest's college fund, I wandered through SoHo, where I came upon a long, police-guarded line to get into a store. Must be another Supreme store, I thought. But upon closer inspection, no. It was Canada Goose. Because of course it was.
The store was packed. The line to get in was at least 40 minutes long. The temperature was hovering in the high 20s with gusty winds. For a moment, I was tempted to wait in that line and try on a real Canada Goose. To ask them if I might take that coat outside, if only for a minute, and feel what it would be like, on a frigid January day, to be completely enveloped in Arctic Circle–tested, super-lightweight, wind-and-snow-resistant goose down.
But no, I said to myself. This is not Antarctica. Or even Canada or Chicago. It's New York City. And in the new coat I bought—on Amazon, of course—I'm warm enough to keep walking.