Denver Says Not So Fast, Amazon
Despite reports that Amazon is locating its new headquarters in New York and Virginia, the company may still open offices somewhere else, taking advantage of big incentives.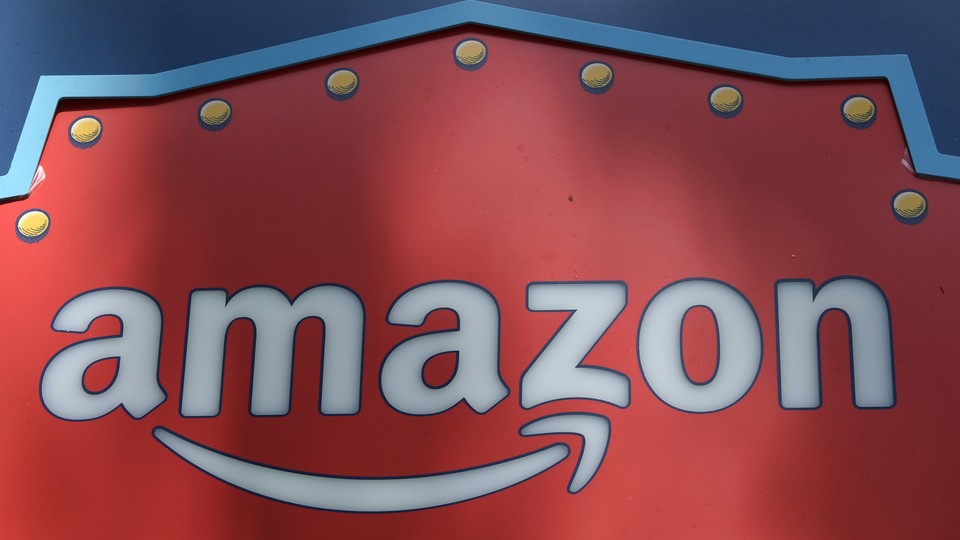 Arlington, Virginia, and New York City are doing a victory lap after The New York Times reported Monday that Amazon plans to split its second headquarters, called HQ2, between the two cities, bringing high-paying jobs to both locations. The report comes after hundreds of cities across the country went through a more-than-year-long bidding process for the headquarters, which Amazon originally said would bring 50,000 jobs and $5 billion in investment. In January, Amazon chose 20 finalists from 238 bids and said it would announce its final pick by the end of the year.
But Amazon has not confirmed the reports about New York and Virginia winning the process, and other finalist cities are refusing to give up hope. Denver was in communication with Amazon on Tuesday morning and was not told it was out of the running, Sam Bailey, the vice president of economic development at the Metro Denver Economic Development Corporation, told me. (Amazon declined to comment.) Despite reports that New York and Arlington had been chosen, "it's just rumor and scuttlebutt until something is announced from Amazon," Michael Finney, the president and CEO of the Miami-Dade Beacon Council, the economic-development arm for that region, told me. "As you know, there has been no official announcement by the company," a spokeswoman for Nashville's chamber of commerce wrote to me.
Some regions still appear to be securing public financing for developments that could host Amazon. Atlanta's city council on Monday approved nearly $1.9 billion in public subsidies for a downtown development that had been widely speculated to be a perfect home for HQ2.
It's possible that Amazon will not choose just two cities, but will instead scatter new offices in places across the country, such as Denver, Nashville, and Atlanta, taking advantage of whatever incentives those cities offered up. Amazon decided it couldn't just stay in Seattle because it was having trouble finding enough talent there. If it doubled down on one more city, it could have the same problem and run out of talent, said Lisa Picard, the president and CEO of Equity Office, a subsidiary of the Blackstone Group that owns and operates office spaces across the country.
But the company may have found that there is a little bit of talent in a lot of cities—robotics talent in Boston, sales talent in Chicago, engineers in Pittsburgh. "It makes logical sense for it not to be HQ2, but instead HQ many," Picard told me. Amazon and other tech companies have already gobbled up office space around the country, she said—in the fourth quarter of last year, 25 percent of all new office space leased or built in the United States was taken by Amazon. Companies such as Google, Twitter, Spotify, and Facebook have opened offices in cities across the country, including Chicago and Miami, for instance.
Of course, splitting its next headquarters between multiple cities also means more press, and more tax incentives. City leaders have praised Amazon throughout the process—New York's governor jokingly offered to change his name to Amazon Cuomo if it would win the company's headquarters, for instance, and officials from one city outside Atlanta voted to try to name a section of their town Amazon, Georgia. That's a lot more attention than most companies get when they're looking for office space. Microsoft, for example, is spending billions to expand its Redmond, Washington, campus, something that's been followed in the local, but not national, news.
And many regions offered hefty incentives and loads of information that Amazon could still partially use, even if it doesn't locate thousands of jobs in those places. New Jersey offered $7 billion if Amazon located its office in Newark. Maryland put forward $2 billion in infrastructure and transportation improvements and $6.5 billion in tax incentives for a potential site in Montgomery County. Many others offered an unprecedented cache of confidential information about their development plans, where they intend to make infrastructure investments, what regions they believe will soon see economic activity—all of which could help Amazon sell more goods online and figure out where to open data centers, retail stores, warehouses, and more offices. Soon they'll find out whether they received anything in return.