This Meme Tricks People Into Registering to Vote
Kanye and Kim have not broken up.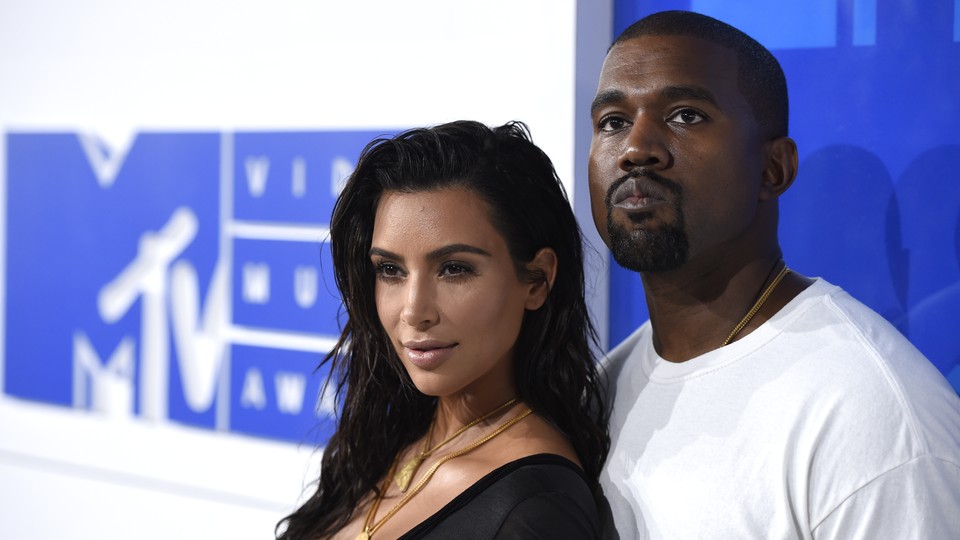 On Thursday afternoon, Elle magazine announced on Twitter that Kim Kardashian and Kanye West were breaking up.
When shocked readers clicked the link to find out more about what would be major breaking news in the entertainment industry, they were directed to a web page telling them to register to vote.
While many lauded the ploy as " brilliant," others found it condescending. "This is trash nonsense. Who do you think you are reaching with this? Guess what? One can be civic minded and interested in celebrity gossip. Do better," the feminist writer Roxane Gay tweeted in response.
https://twitter.com/ELLEmagazine/status/1052973502033264640
Even putting aside the fact that tweets like this trivialize entertainment news, a national newsmagazine tweeting out blatantly false information during a time when cries of "fake news" have been weaponized can be seen as irresponsible. "It's not clever," the journalist Bubba Atkinson said about Elle's tweet. "It's taking advantage of the situation. There are smarter ways to do it without lying in a climate where trust in media is crazy low."
It's worth noting that Elle has aggressively stepped up its political coverage over the past year and regularly tweets about political issues. The magazine recently highlighted 10 women who could make history this November; its coverage of the midterms has been extensive, and the outlet has written several guides on how to get involved in politics this season. "Women currently make up 20 percent of Congress, and that won't magically jump to 50 percent in one year. But voting—and voting more women into office—gets us that much closer to gender parity," a recent article on voter turnout reads. (Elle did not respond to a request for comment.)
The idea behind the tweet itself is not new. People have tried spoon-feeding readers hard news by enticing them with clickable titles before. In 2014, Gawker posted a harrowing photo essay featuring images of starving children in North Korea under the headline "10 Absolutely Unbelievable Images From Dennis Rodman's Vice-Sponsored Trip to North Korea."
The format of Elle's tweet itself is also based on a meme that has been spreading rapidly over the past week. It began last weekend, when the educator Tim Cigelske, inspired by an earlier tweet by the civil-rights activist Ashlee Marie Preston, posted the clickbaity phrase "Wow I can't believe this is why Ariana Grande and Pete Davidson split up," with a link to Vote.org.
Cigelske's tweet racked up 45,000 retweets and was shared by Ashton Kutcher, Colin Hanks, and James Corden. The meme quickly spread after that and became a trope.
Still, many people who see news on social media share it blindly, without reading the contents of the article first. This behavior has become so common that it was even parodied by NPR in an April Fools' Day stunt in 2014. And in the minutes after Elle's tweet went live, at least two people in my own Twitter feed retweeted the seemingly breaking news in earnest.
The choice to use Kim and Kanye for this stunt can feel off (though many others before Elle have used the duo for this exact meme), considering how politically charged the couple's relationship has become. Kanye is an outspoken Trump supporter and met with the president just this month. Kim declared that she supported Clinton during the 2016 election, and there has been repeated unsubstantiated speculation that politics has caused a rift in their marriage. Why can't Elle and others just tweet "Look at what this adorable pup is doing"? a colleague of mine suggested.
Regardless, the meme has seemingly resulted in at least some people registering to vote or updating their information. "ty, i had not updated my address. id have been screwed," one user tweeted in response to Cigelske. In a Medium post reflecting on his viral moment, Cigelske called his tweet "commentary on our celebrity-obsessed culture. Clickbait for good."
"Yes, it's using the much-maligned curiosity gap technique, and newsjacking the story of a celebrity break-up," he wrote. "… You may or may not care about Peter Davidson and Ariana Grande, but either way, you deserve to vote—and you should vote. If this serves as a reminder to 20,500 or so people, then it was worth it."
Alamo Drafthouse Cinema tried a similar tactic last week. After tweeting a link that was supposed to lead to a poll on whether the cinema chain should eliminate its no-talking policy, it instead sent users to what one Twitter user condemned as a "condescending screed about 'if you care so much about MOVIES why don't you VOTE.'"
Still, many think that the voter-registration meme is just one step in getting people to become more active in politics. "I spend a lot of time interviewing folks under 30 about voting and politics. What I hear again and again from non-/on-the-fence voters is that what they really want is one, more info about candidates/issues, and two, argument/evidence that their vote will make a difference," said the freelance journalist Torey Van Oot. "I wish we would spend more time on delivering on those two points versus coming up with silly clickbait gimmicks."
Update: On Thursday evening Elle published an apology to Twitter.