Finance Law Isn't Ready for Elon Musk
The Department of Justice has opened a criminal investigation into the Tesla founder, but there's no precedent for him, or his tweets.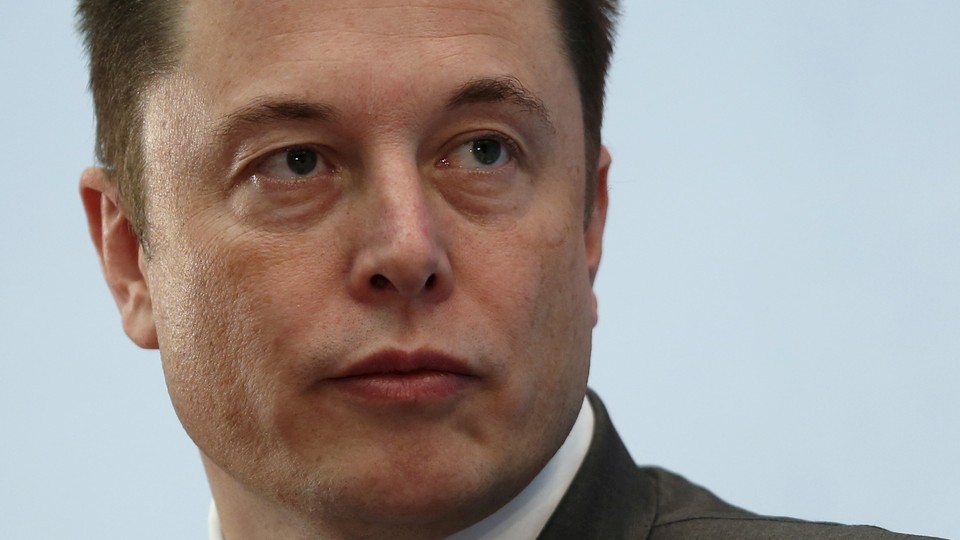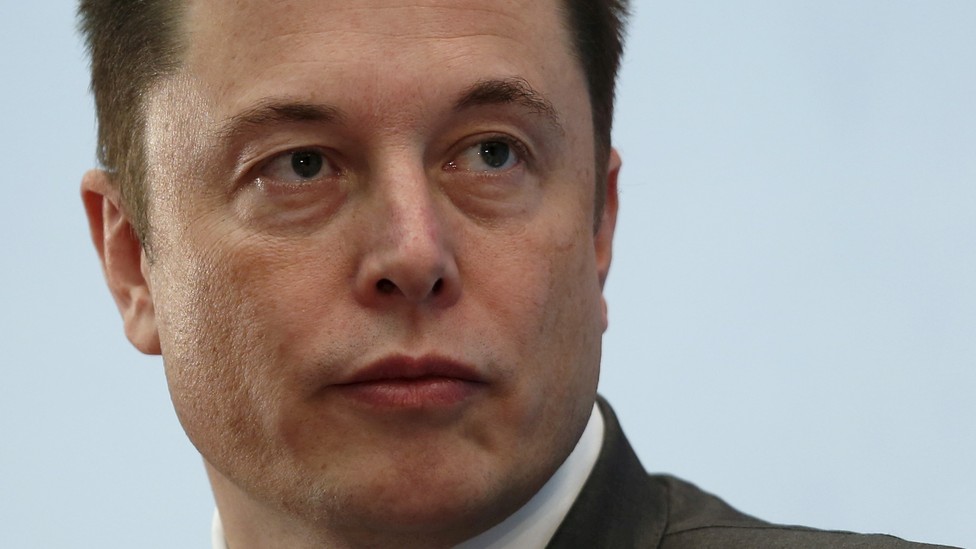 The Department of Justice has begun an investigation of Tesla, the company confirmed to Bloomberg, following the revelation of an earlier SEC probe. The total scope of the inquiry is unclear, but one obvious place to look is Elon Musk's August 7 tweet about taking the company private: "Am considering taking Tesla private at $420. Funding secured."
A review of Department of Justice prosecutions of CEOs for stock manipulation or financial fraud reveals that the agency has never prosecuted a CEO for anything remotely similar to this. Then again, no one has ever done anything like this. One securities lawyer called it "a huge outlier. It just doesn't happen."
Here's the threshold for illegality in securities law, known by the shorthand 10b-5: "It shall be unlawful for any person ... [t]o make any untrue statement of a material fact ... in connection with the purchase or sale of any security."
So, a straightforward analysis of the letter of the law would ask: Was Musk's statement material—that is, would it or did it move the market? And two, was it true?
The market did move in response to Musk's first tweet and one that came an hour and a half later, noting existing shareholders could sell at $420. It generated the largest single day of volume in Tesla shares since 2014, the largest single-day gain (35 points) in Tesla history, and the 7th-largest percentage gain in Tesla history (10.39 percent). Short interest fell substantially in the period after the tweet.
And then, was it true? An August 13 Tesla blog post indicated that while Musk had a lead on funding, "secured" might not exactly describe the situation. "The Saudi Arabian sovereign wealth fund has approached me multiple times about taking Tesla private," he explained. And this fund "has more than enough capital needed to execute on such a transaction." Musk had another meeting with the managing director of the Saudi fund on July 31. "I left the July 31st meeting with no question that a deal with the Saudi sovereign fund could be closed, and that it was just a matter of getting the process moving," Musk wrote. "This is why I referred to 'funding secured' in the August 7th announcement." (Since the post, the shares have fallen more than 62 points, or 18 percent.)

So the only question, really, is whether Musk's use of "secured" was false or misleading. I'm not a lawyer, but ... the plain reading of secured as "in safe custody or keeping" or "sure; certain; assured" does not seem to fit the situation that Musk described in his blog post.
At any rate, analysts covering the stock took the tweet seriously as "declarative statements from the CEO of a public company which we feel should be considered seriously," as JPMorgan wrote. "Either funding is secured or it is not secured, and Tesla's CEO says funding is secured." Bank of America agreed, "Ultimately, we view today's announcement as having substance."
Evercore made the most detailed statement of its interpretation. "Our view is that 'Funding secured' should be interpreted as a strong verbal commitment, with funds available and parties willing to execute quickly," they wrote. "However, it could be less than this. It may also be that initial legal documents, term sheets, letters of intent have been signed."
As it turned out, it was less than this, and Musk dropped the plan within weeks.
But that's all about the letter of the law. There is also the reality of legal proceedings. In the rare instances when white-collar crime has been prosecuted, the subterfuge has been way more than this.
The Department of Justice has filed criminal cases against some CEOs for fraud and market manipulation, but in those cases, the CEOS in question engaged in complex, multi-year schemes. For example, Terry Kretz of Hanover Financial ran a Ponzi scheme. Michael Baker of ArthroCare cooked the company's books with the help of the company's distributors. Gilbert Lundstrom of TierOne bank hid tens of millions of dollars in losses from investors.
The DOJ did file charges in one Twitter-related case, a Scottish investor who the agency alleges tweeted fake bad news about a company and traded on the price dips. It's not exactly the same, but it's in the same galaxy, I suppose.
The fact is no one has ever done anything like Musk did. And while investors are scrambling to deal with it, so are the regulators, who can read the letter of the law as well as anyone.
And of course, even if the DOJ and SEC do nothing, Tesla already faces multiple lawsuits over the tweet.