Why Some of Instagram's Biggest Memers Are Locking Their Accounts
More meme accounts are going private. Their owners say it's a new way to gain followers on a crowded platform.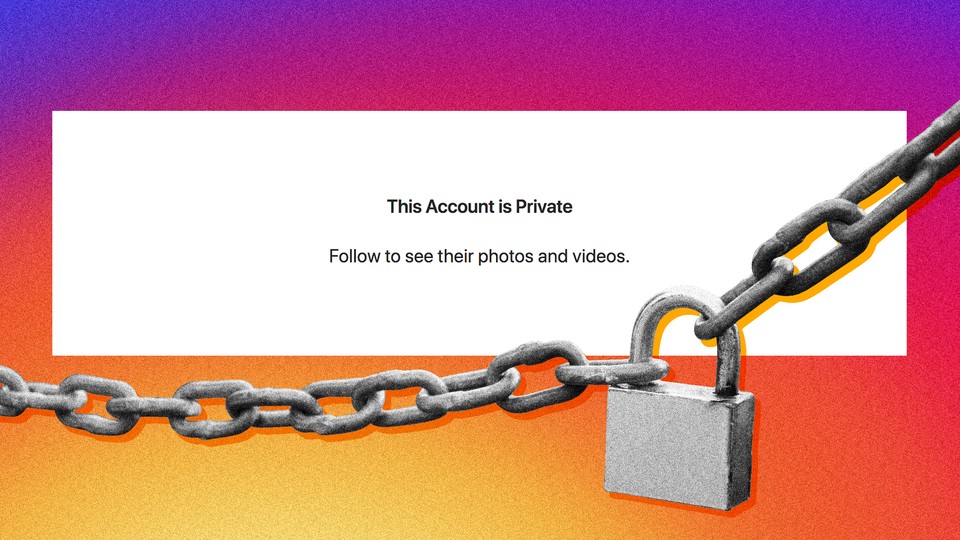 Over the past six months, some of Instagram's biggest meme pages—like Shithead Steve, with more than 2.5 million followers, howitlook.s (8 million), couplesnote, (8.2 million) greatercomedy, (5.3 million), Pubity (5.1 million), and more—have locked down their accounts, forcing non-followers to request access in order to view their content.
"I'm getting real SICK of private meme pages," one Twitter user posted on Monday. "There's no logical reason for these insta meme pages to be on private," another says. "Can we all start boycotting private meme pages on IG ???" begs another.
But while followers may hate it, going private is a new way for professional and semi-professional Instagrammers to stay afloat in a crowded market on an increasingly volatile platform.
Going private on Instagram means only people who follow you can see and share your content. If a friend drops a link to a funny meme from a private page into a group chat, only those who already follow the page will be able to see it. So, the thinking goes, anyone who wants to see it and can't will smash the follow button.
"People go private because they get more followers when a follower sends a post to their friends and that person has to follow the account in order to see. It's that simple," says Jack Wagner, a Los Angeles–based director who has run several meme accounts. "It's just a weird technique somebody noticed one day and now lots of people do it."
Reid Hailey, the founder of Doing Things, a media company that manages a network of Instagram pages with a collective 14 million followers, says that around 75 percent of the accounts he oversees are set to private. "If you're public, people just always see your stuff and they don't feel the need to follow you," he says. Hailey sees it as partial relief for stagnant follower counts: "It didn't really become a mainstream thing until the algorithm started hitting hard I would say about six months ago or so. People are hurting for growth. A lot of meme pages aren't really growing."
Hailey says that before one of his large accounts went private, it was growing at an average of 10,000 new followers per week. Once it flipped to private, that number jumped to 100,000.
Reaching the Instagram Explore page, which surfaces posts from accounts you don't yet follow, used to be the default way to grow for most memers. Just a couple years ago, large meme pages would jockey for spots on Explore, often forming Instagram Pods or groups aimed at gaming the algorithm. Now, going private is the faster way to grow.
Several months ago, Sonny, who runs several large meme pages and goes by only his first name online, flipped four of them to private. He says that the growth on those accounts has far outpaced anything he's been able to get from making it on Instagram Explore.
"When you run a private account, you don't get in the Explore page anymore, but I've noticed it doesn't matter," he said. His main account, @Sonny5ideUp, is still public, and gets around 200 followers if it reaches more than 1 million people via the Explore page, he said. But his private accounts can get as many as 10,000 new followers in a day.
Some top meme admins also think private accounts are less likely to be unfollowed. Unfollowing a public account just takes one click, but when a user goes to unfollow a private account, a pop-up appears asking them if they really want to take that step and reminding them that they'll have to re-request if they want access again. Many people find it easier to just keep following.
Some Instagram meme pages flip-flop between public and private as a way to game both systems. Many will tease the possibility of going private, posting announcements in their page bios like, "Going private in the next 24 hours," to entice people to follow while they can.
To some memers though, the hack feels desperate.
Elliot Tebele, the founder of the Fuck Jerry Instagram account, which currently has more than 13.7 million followers, says that while he's dabbled in going private, overall he doesn't think it's the right strategy for his brand. "I've tested it once or twice to see and it does work," he says. Tebele says that growth hacks like this tend to come and go (commenting on celebrity photos is another popular way to get your account noticed right now), but it's more sustainable to hunker down and focus on building your public brand.
"It's a frowned-upon practice in the meme-page community because it makes your account feel far less genuine," says Gage, a memer in Missouri who runs the page @yung.crippling.depression. "I see that way of growing your page as slightly selfish."
Jackson Weimer, a writer at Meme Insider who also runs the meme page @Hugeplateofketchup8 says that while he understands the criticism, there are other benefits to going private aside from just follower growth. He says that many memers who trade in risque or off-color humor believe that going private decreases the likelihood that their content will be reported. "Stuff is more likely to get banned when your posts are a little edgy and hit the Explore page and people who might be triggerable see it and report it," he says. "Going private in the meme world is thought of as being safe in terms of keeping your account."
Ultimately, going private is a reaction to Instagram's opaque and ever-changing internal systems for surfacing posts. Admins of several large meme accounts say the Instagram meme market is more competitive than ever, and making it onto Explore is harder the larger your page gets because it takes a significant amount of engagement on one post to make it on there. Consequently, DMs and group chats have become memers' new promised land.
"The final destination of all our content is your friend's DM," says Barak Shragai, the CEO and co-founder of IMGN Media, which works on several large Instagram meme publishers including Daquan.
"If people see your meme on Explore they might not even like you," says Sonny, "but if it's going into a curated DM thread where everyone is sharing relevant memes, it's more relevant." It's for this reason he thinks people are more likely to engage with memes they discover via DM rather than Explore.
Still, though, frustrated users have found a work-around: "Meme accounts making their pages private on Instagram," lamented one woman on Twitter, "As if I'm not going to screenshot it and send it to my friends anyways."