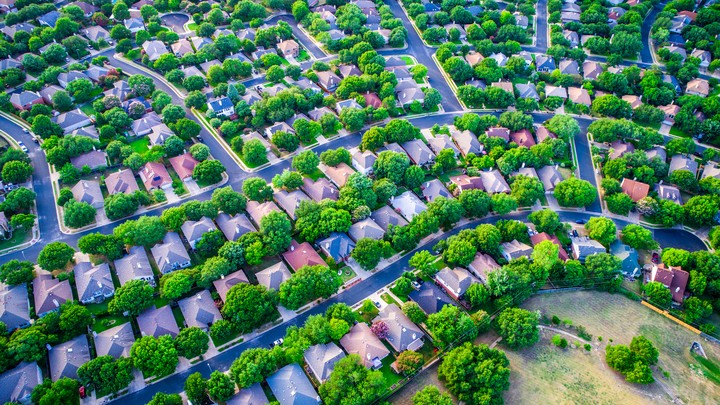 A decade ago, if you were a bored teen looking to post about suburban life, relationship problems, Starbucks, or fleeting thoughts like, "The holidays are approaching and being single sucksssss lol," you might turn to Facebook. But of course, today's teens don't use Facebook. Instead, they take their most #relatable thoughts to Twitter, often racking up hundreds of thousands of retweets and faves in the process.
Twitter is full of tribes: gay Twitter, stan Twitter, politics Twitter, media Twitter, weird Twitter. The mostly white, well-adjusted suburban teens who share stale platitudes of the kind that some internet users might call "basic" are part of a tribe known as local Twitter.
Though most users do mainly follow people from their hometowns, local Twitter has more to do with what you tweet than where you live. The typical local Twitter user is a teen who is "in their own bubble of simple life pleasures and desires," doesn't live their entire life online, "and uses Twitter to connect to their real-life friends like they used to do on Facebook," explains Raeequaza, a 22-year-old in New York.
any of you could lower your standards and create a tweet involving a best friend, a boyfriend, a dog, and some reference to wine and get 10k retweets from basic/local twitter but i respect all of you whom i follow for not stooping to that level of degeneracy

— Vince (@V_Quach) June 23, 2018
They're the well-meaning people who find out about a meme months after it has peaked, or the regular guy you know who shares uplifting news stories without fact-checking them first. They unknowingly mimic the out-of-touch behaviors that young people love to mock older people for. "A 55-year-old mom wouldn't necessarily be labeled as local Twitter, but a teen would be if she shares stuff similar to what a 55-year-old mom would share," says May Hickman, a 22-year-old college student in Indiana.
idk why local twitter wants flowers so bad. they sit there and die in a week. y'all nutty. https://t.co/OIWau78PZ5

— nugget pouch (@killbyundrscore) June 11, 2018
Local Twitter teens are townie-like in the sense that their world mostly revolves around life in their hometown, though most will probably grow up and eventually leave for college. Some older local Twitter users might actually be townies, but the majority of local Twitter—particularly the part that has the power to make local tweets go viral—is made up of teens.
local twitter is like

Im so depressed that I have no makeup on and my grades are straight Q's and all I'm doing is watching pizza and eating the office

337K RTs 654 ❤️

— z (@c9_joseph) June 25, 2018
According to teens, some local Twitter tells include tweeting generic Drake lyrics, posting about suburban life goals, following only people you know in real life, and sharing updates about big school events like prom or homecoming. Local tweeters' taste is basic—some people use the term "bare-minimum Twitter" to describe the genre—and their tweets are often stolen or regurgitated from big meme accounts like (the now-defunct) @Dory or @CommonWhiteGirl: Esmeralda, a 16-year-old in California, says that because local tweeters don't have a good sense of internet etiquette, when they think something is funny they'll just copy and paste it as their own.
i want someone to love me like local twitter loves mediocre white boys with a hint of a six pack committing one polite action

— hamera (@thierev) June 22, 2018
Local Twitter users usually have earnest-looking selfie avatars and group-pic cover photos. They often have a few hundred followers, almost all of whom they follow back, and love putting their school or grad year in their bio. "Local Twitter is definitely high-school students, because they're tweeting things that high-school students relate and connect to," says Shandra, a 16-year-old in Texas.
local twitter pins their top tweet with 30 retweets to their profile

— laura sofia🇨🇴 (@lithplaura) June 29, 2018
Local Twitter chugs along as the platform's quiet underbelly, but can collectively wield immense power. Tweets that don't appear notable at all can spread like wildfire through local Twitter, regularly racking up hundreds of thousands of faves and baffling those outside the community. In the Huffington Post reporter Ashley Feinberg's recent investigation into one particularly viral teen tweet, several teens credited local Twitter with its spread.
local twitter accs that follow me for some reasons i truly can't understand are the strongest people i'll ever know i love you normies <3

— corri (@bisexuaIbaek) May 21, 2018
"Since there's so many [local-Twitter users] on here now who enjoy the same specific, socially acceptable, popular things, tweets about Target and Post Malone do insane numbers," says Raeequaza.
"Locals GET people famous," Nick Miranda, a 21-year-old in Los Angeles, said over direct message. "Do you remember Alex From Target? Or even the yodeling boy in Walmart ... A majority of Twitter is local Twitter so they're powerful when it comes to getting something to blow up."
Most locals themselves don't know or don't care how they're classified. Several teens say they had lots of friends from school who are part of local Twitter—but, tellingly, none think of themselves as locals. Samara, a 16-year-old in Texas, says she's told several of her IRL friends that they're Twitter locals and there's no hard feelings.
Me: Hi how are yo-

Local twitter: Me?! Omg I was in the shopping center and a man followed me two times 🤭😪😥 and another man was circling the parking lot and looking at me 👀 so I ran to the car..pls be careful of wherever you go and be aware of ALL people‼️🚫💯🤧

— Elena (@elenuhhhh_) June 19, 2018
Isabel, a 14-year-old from Arkansas, says the locals in her life find Twitter to be a better outlet for random thoughts than Facebook. "I think most teens including myself just don't use Facebook in general," she said. "Mostly because it's an outdated platform."
Cotey, a 19-year-old in Pittsburgh, says that he never posts the type of personal thoughts he shares on Twitter to Facebook, mostly because he doesn't want to deal old people. "When posting on Facebook, most of the people who will see it are relatives, coworkers, and former teachers," he said. "If you tend to not enjoy the area that you live in and post, 'Man, I can't wait to leave this small town!' on Facebook, you'll receive comments on that status from older people saying, 'But they always come back!' or 'You don't know how good you have it here!'"
I cant believe chipotle is local twitter https://t.co/sfCqpBlU8Q

— Goat Whisperer (@Cant_Turn_Left) June 17, 2018
It's also much easier to go viral on Twitter than on Facebook. Though many locals have pretty geographically determined social circles, most people have at least a handful of friends outside their immediate area, which is why Ethan Pfeifer, an 18-year-old in Kansas, thinks it's so easy for local Twitter content to spread. When a local friend of his "tweets out a local banger, all the locals from Wichita retweet it. All it takes is a few people to see it from Kansas City, retweet it, then Lawrence is retweeting it, so on and so forth. I'd say a tweet really only needs a couple hundred retweets to get out there," he said.
Having a tweet blow up is seen as a badge of honor and almost every viral local tweet includes replies from classmates begging their friend not to forget them "when [they're] famous." Most viral tweets don't result in any type of meaningful audience growth. Karter Machen, whose extremely local Gatsby tweet received more than 300,000 likes, has barely over 1,000 followers.
Local twitter commenting under viral accomplishment posts "i dont know you, but congrats!! 🎉" is so funny to me

— ℝ𝕒𝕖𝕖𝕢𝕦𝕒𝕫𝕒 (@Raeequaza) June 20, 2018
Of course, as memes and tweets spread and inevitably make their way through all corners of the the internet, the subtlety of the humor is lost, and local Twitter has been blamed for killing jokes and destroying popular memes.
In order for a social platform to scale, however, it must eventually court normies. For years, Twitter fought back criticism that it was too complicated for "normal people" to use. And while YouTube and Instagram are still teens' most favored platforms, teens said they don't see local Twitter dying anytime soon.
"It's just a nice place away from the real world where you can still 'talk' to the people you see in the real world," says Alex, a 15-year-old in California. "Local Twitter will never go away," adds Lexie Chadwick, a 19-year-old in Florida. "So, as long as they're here polluting our Twittersphere, we will be here laughing and not-so-silently judging."
We want to hear what you think about this article. Submit a letter to the editor or write to letters@theatlantic.com.