Reddit's Case for Anonymity on the Internet
The site's head claims that the policy of not collecting personal information allows people to be "more true to themselves."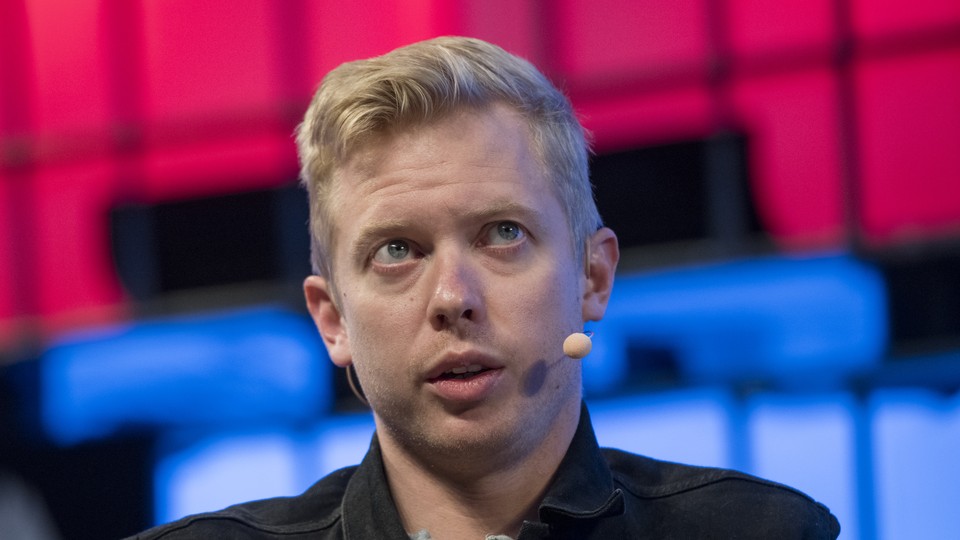 Reddit, the self-described "front page of the internet," may have a key tool in its arsenal as Americans begin to question their relationship with social media: anonymity. According to Steve Huffman, the site's co-founder and CEO, "privacy is built into Reddit."
All that's required to create an account and post on any of Reddit's 1.2 million forums is a username, and a password. You don't need to tell the company your birthday, your gender, your real name, or even your email address.* As Huffman put it on Thursday at the Aspen Ideas Festival, which is co-hosted by the Aspen Institute and The Atlantic, "Reddit doesn't want the burden of personal information ... and is not selling personal information."
Huffman argued that anonymity on Reddit actually makes using the site "more like a conversation one has in real life" than other exchanges on the internet. "When people detach from their real-world identities, they can be more authentic, more true to themselves," he claimed.
Huffman gave as an example a subreddit called StillTrying, a forum for couples who have had trouble conceiving children. He posited that such a community wouldn't exist on other platforms. At least one such group does, in fact, exist on Facebook—or at least did in 2015—but, unlike StillTrying, it was visible only to members. Everything on Reddit is visible to anyone with an internet connection, so it's conceivable that Reddit could be a resource to a greater number of people than groups on other sites.
Unlike many other anonymous social networks, including Whisper and the now-defunct Yik Yak, the namelessness of Reddit does have its limits. Redditors maintain one consistent identity through their usernames, with an associated score called "karma" that tells other users how often they've been upvoted or downvoted—essentially a proxy for how informative, trustworthy, and civil the community has found them in the past. "People care about their reputations on Reddit," Huffman said on Thursday. "There's some stake to it." He said that, in general, these reputations motivate Redditors to keep their posts more civil than the comment sections of other sites, which he called "toxic," "agro," and "off-putting."
Reddit's favoring of aliases over actual personal information could help it avoid data-breach scandals like those that have befallen Facebook, Yahoo, and Equifax in recent years, or tap into users' most sensitive identities. But it also undeniably introduces vulnerabilities into the site. Reddit is notorious for hosting trolls and bullies. (Huffman himself once told The New Yorker, "I consider myself a troll at heart.") A subpar Reddit karma score may not be enough to deter some would-be harassers, especially those posting mostly in groups filled with like-minded users who are happy to upvote offensive content.
"We are extremely proud to have created this enriching experience where people can be themselves,"  Huffman said. The question is whether these anonymous online personas are really the selves we want to be.
---
* This article previously misstated what information was required to create a Reddit account.