Instagram Will Now Tell You When Someone Screenshots Your Story
The social network is splitting into two.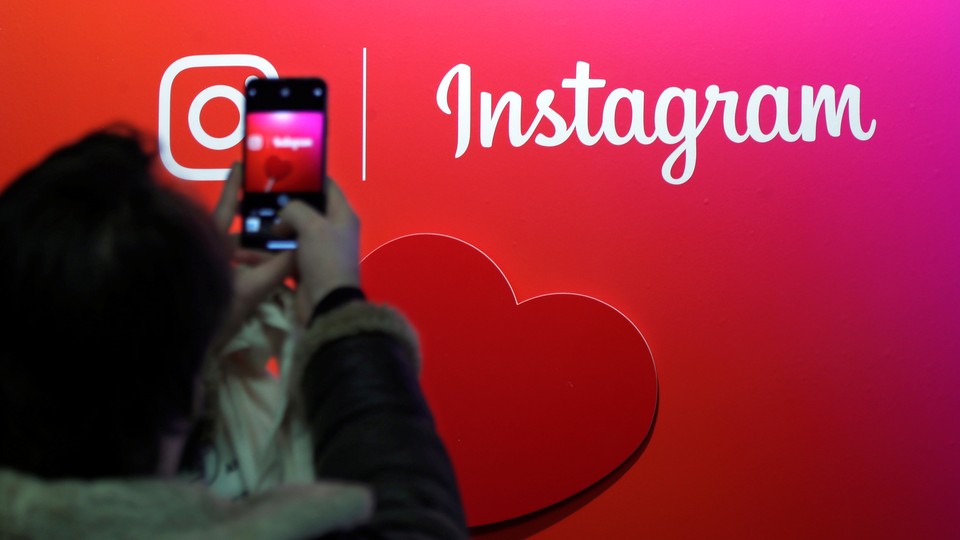 The most vibrant new medium invented in past five years isn't Facebook's Oculus Rift or Apple's animoji. It's the story: the chronological procession of photos, video, and text that erases itself after 24 hours.
Invented by Snapchat and borrowed, infamously, by Instagram and now Facebook, it's the most novel form of social media in the smartphone age. As of last year, 250 million people used the feature on Instagram every day.
Now Instagram is borrowing another feature from Snapchat. In a test starting this week, the company will sometimes alert you when someone takes a screenshot of your Instagram story. The change, first reported by TechCrunch this weekend, has also been spotted by Twitter users:
It makes sense, in a way. Stories are confessional and disposable by design. Like podcasts, they benefit from being cordoned off from the rest of the web: On Instagram, you can't link to a web page from your story (unless you're a celebrity); you just have to sit there and watch it.
But there's nothing to keep someone from taking a screenshot of this private form and sending it to their friends or posting it online. So without an easy way to block people from using the screenshot function—which is controlled by a phone's operating system—Instagram is borrowing from Snapchat and doing the next best thing. It squeals. Instagram has become a narc.
Which makes two things clear.
First, it shows that Instagram has split itself, at last, into two social networks that operate out of the same app. The first is a kind of primitive version of Facebook: It's a social network where you post your best photos or funniest memes to a nonchronological, algorithm-controlled feed for a public audience of 500. The second is a clone of Snapchat: It's an ephemeral messaging platform where you post stories about your day in chronological order for 500 private audiences of one. They're united only by a shared username scheme and a messaging feature.
Second, it reveals that disclosure is the last guarantee of courtesy—at least on a social network. Instagram has no way to implement binding limits on what its users can do with someone else's story; its executives have declined to issue well-publicized and easy-to-understand cultural standards for how to use their network. So they are sharing a bit of their surveillance with us. Once, only Instagram would have known whose stories got screenshot-ed; now, they can advise the target of the screenshot-ing, too.