The People Who Read Your Airline Tweets
"There are a lot of whiners, but the good thing is we help the whiners, too."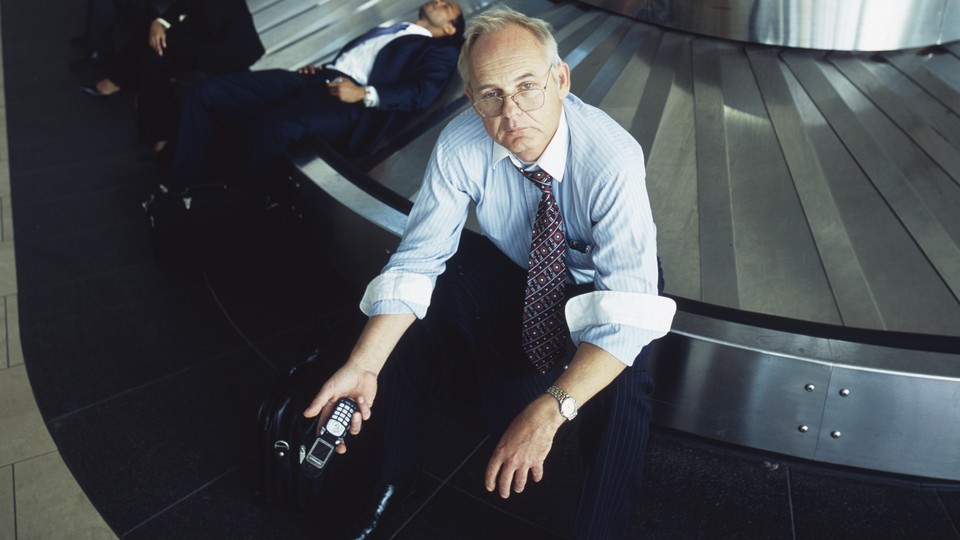 Ten years ago, someone was wrong on the internet.
And Morgan Johnston, sitting at his desk with the JetBlue communications team, wanted to set that person straight.
These were the early days of Twitter, and JetBlue had begun to monitor the platform, even if they weren't hopping in yet to tell weary travelers, "We hear you."
But here was this guy on Twitter mistaking JetBlue for ... EasyJet, the low-cost European airline. And associating JetBlue with one of EasyJet's mishaps. Up with this, Johnston could not put.
"Would you mind if I started a Twitter account?" he asked his boss. "Someone is wrong on the internet. I must fix this!"
Johnston fired up @JetBlue, reached out to the early adopter, gently asked the user for evidence, and the wrong-facts-haver retreated. A triumph.
At first, the idea of a company directly tweeting at its customers was very strange.
"A couple of folks we reached out to were just blown away and frankly a little unnerved that the company they were traveling with was responding to them," Johnston recalled. "You had to take that into account, which seems completely different now. Now, anytime anyone mentions a brand, they expect someone to be listening."
Nowadays, people have gotten used to having back-and-forths with customer service representatives. In any given hour, JetBlue makes public contact with 10, 15, 20 different people. American Airlines receives 4500 mentions an hour, 70 to 80 percent of them on Twitter. Both companies staff their social teams with long-time employees who are familiar with the airlines' systems. Both hire internally out of the "reservations" team, so they know how to rebook flights and make things happen. At American, the average social-media customer-support person has been at the company for 17 years.
Every major airline has a team like this. Southwest runs what it calls a "Listening Center." American Airlines calls it their "social-media hub" in Fort Worth, Texas. Alaska has a "social care" team in Seattle that responds to the average tweet for help in two minutes and 34 seconds, according to a report by Conversocial.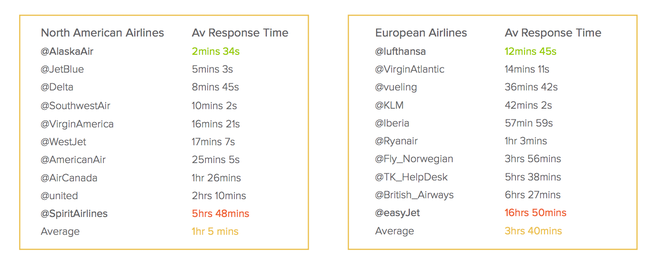 Most of the time, it's a worthy, but low-profile job. But not always. For example, United's response to the dramatic video of a man being dragged off a plane has become a case study in what not to do.
This is the strangest thing about people tweeting with airlines: They're just a routine part of how the business works now. Tweets and Facebook posts go out via a social-media team and a customer-service team responds to the incoming problems, snark, and jokes.
"We like to say, 'No tweet left behind,'" said Kirsty Traill, a VP at Hootsuite, which makes a tool that many companies use to manage their social-media feeds.
People using Hootsuite follow not just direct @-mentions of a company but a basket of possibilities that might indicate how a company is being talked about.
"Rather than just looking for HootSuite, we'll also look for misspellings, HotSuite, HootSuit," Traill said. "We'll also look for combinations of words. The company name plus words like can't/won't/don't/sucks and curse words, of course."
The social-media analytics company NetBase ranked all the airlines' feeds, and it appears JetBlue has the fewest can't/won't/don't/sucks mentions out there. JetBlue ranked No. 1 of the 60 airlines the company analyzed. Other similarly jargony social-media rankings have found JetBlue equally impressive.
For customer service, JetBlue relies on a team of people working from their homes in the Salt Lake City and Orlando areas. They use software called SparkCentral to farm out and address the different requests from customers.
When they're trying to decide whether to respond to someone, they try to understand the context of the tweet or post. "A lot of times it's just in the moment and someone is really angry," said Laurie Meacham, who manages the social customer-support team. "And realistically, how much can we actually do? If there is something we can do, we'll do it. But a lot of times, these are things nobody can do."
Occasionally, even when there is nothing they can do, they try to create a nice moment for somebody, even knowing they can't do it for everybody. For example, Meacham said that a young woman had gotten to the airport two hours early only to discover that her flight was three hours delayed. Then she said, "I gotta find some pizza."
So, the JetBlue team contacted the airport and told them the story. "The airport got pizza for the whole flight and delivered it to the area," Meacham said. "The woman ended up tweeting pictures of the pizza being delivered. That was just great."
The different customer-service representatives, whom JetBlue invariably calls "crew members," can pull up any previous interaction with a given customer. They attach notes to profiles. If they hear from someone that they love the Steelers or the Rockets, they can highlight that for future interactions.
Sometimes, the customer-support people develop friendly relationships with customers or even whole communities. "We've had people send us cookies, personalized M&Ms, even a custom-designed My Little Pony," Johnston said.
"What?" I asked.
"Somewhere along the way, we befriended the entire brony community," he explained, as much as something like a community of adults who are (un)ironically into the children's show My Little Pony can be explained. Apparently, a JetBlue customer sent the main account a "brohoof" emoji, a sort of fist bump of the male fan community. And JetBlue sent one back.
"You give them a brohoof emoji back, and you can mobilize an entire community to become advocates of your brand," Johnston joked. Someone sent "a sculpie My Little Pony with a custom blue potato-chip cutie mark." (Cutie marks are little tattoo-like things that the ponies on My Little Pony have on their haunches. They identify something special about the charac—I've already said too much.)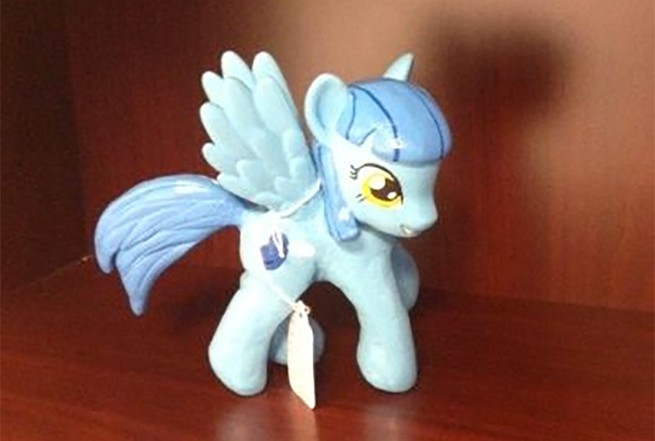 Meacham also recalled a Hulk Hogan–related anecdote. Apparently there was a guy named Gavin, who had just moved to Dallas from Boston. And he tweeted at JetBlue that maybe he'd take the airline back to Boston, if they were willing to play the Hulk Hogan theme when he got to the airplane. So, he gets into a conversation with a guy on the social team who started quizzing him on his Hulk Hogan fandom. "Are you talking the original Hulk Hogan theme or when he was part of this one crew over here or his later-years stuff?" Meacham related.
So, a while went by, and Gavin tweets: I'm taking that flight and you all promised to play the Hulk Hogan theme song. They conferred with their general manager in Dallas and sure enough, when Gavin arrived at the airport, there were posters up for him and the theme song playing down the jetway. "At the end of the day, it's not that big a deal, it's something you'd do for your friends," Meacham said. "It's a quick note and here's an MP3 and a Bluetooth speaker."
Annette Hernandez, who runs American Airlines' social-media customer-service team, was slightly more serious about her team's work. "They're equipped to deal with any situation," she said. "The folks are highly skilled."
Her team's favorite thing is passing on kudos about gate agents or the staff on planes. "One thing we focus on is getting the positive feedback on social back to the local managers," she said. And, of course, the negative feedback, too. "We will absolutely action that as well and express our concern," she said. "Obviously there are two sides to every story, but when we're responding to a customer, we want to show empathy."
Hernandez said that the team's biggest recent surprise was when a very grumpy customer, who often tweets at American, sent them a box of cookies, saying that tweeting with American was his favorite part of flying.
"Here is a customer who tweets us often and is unhappy a lot," she said. "It could be a great day and he's still unhappy, and yet the team made a big enough positive impact for him to send cookies."
I asked if it got tiring to deal with a bunch of people whining about their flights on social media. "There are a lot of whiners," she said, "but the good thing is we help the whiners, too."