Securing Amazon Deliveries Without a Home Invasion
The tech giant wants a key to your house. Give them access to an empty box on the porch instead.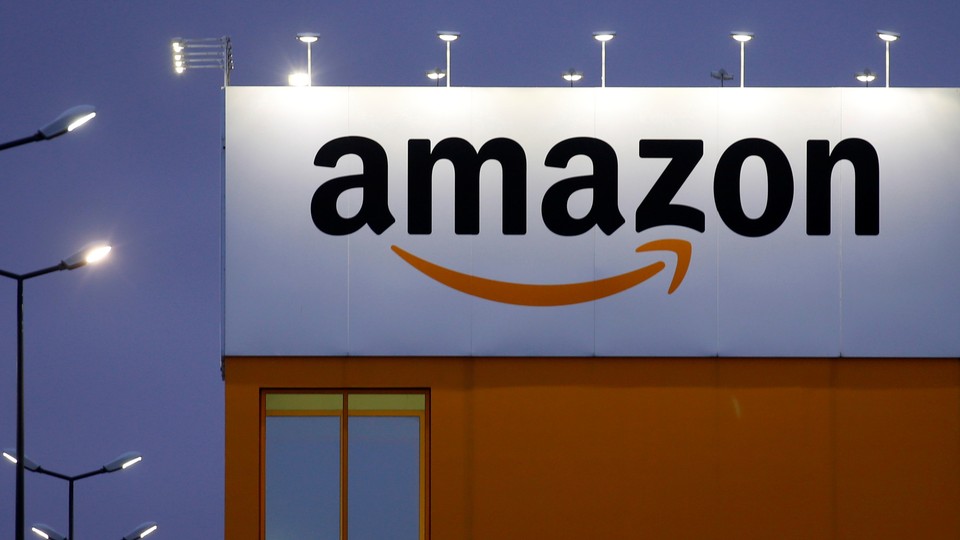 For as long as federal mail carriers have trod to the thresholds of American homes to make deliveries, this country's dogs have barked their insistent dissents against trespass. What success they've had! The U.S. Postal Service always leaves letters and packages outside in a box or pushes them through a slot rather than intruding through our doors.
But now, despite the centuries dogs have invested in their project and the collective security they provided on our behalf, humankind has devised a betrayal of their efforts: Amazon Key.
"For many online shoppers, packages often linger for distressingly long hours outside their homes," The New York Times explains. "Now, if customers give it permission, Amazon's couriers will unlock the front doors and drop packages inside when no one is home ... [Amazon Key] will require customers to buy a kit that starts at $250 and includes a security camera made by the company and a smart door lock made by Yale or Kwikset. When a delivery comes to a customer's door, the lock first helps Amazon verify that the driver is at the correct address at the appropriate time. It then starts recording video and unlocks the door, capturing the entire visit."
Isabel, the dog in my life, can be stubbornly inarticulate. Still, she has great instincts, and has expressed nothing so clearly in the years I've known her than extreme wariness of simply letting strangers with parcels into our house.
My own instinct is that one is more vulnerable to security breaches after installing a "smart lock" on one's door and an internet-connected camera in one's home. And I'll eat 50 oysters if a government agency doesn't eventually argue that Amazon Key users ceded their expectation of privacy by giving a third party access to their home.
So I am tempted to simply agree with The Washington Post's Christine Emba that these trade-offs aren't worth it, that "there's more to life than convenience," including privacy and security.
But is the trade-off that Amazon Key proposes even necessary?
I call my alternative a box with a lock.
Say I want to order an item. It's on the way, so when I leave the house, I make sure the box is unlocked. Later, a delivery person puts the item in and fastens a built-in combination lock. That night, when I get home, I open the combination, take out the large package of bacon treats, and reward Isabel for successfully guarding the house.
A handmade box with a lock on Etsy is roughly $50 cheaper than Amazon Key. The upper classes can signal their wealth in yet another way with fancier boxes with locks. None of the many outdoor boxes with locks require a camera in your home or changing your door from a product that will last forever to one that needs software updates. And you needn't ever give a giant corporation more data or access to your home. Silicon Valley may see that as a bug. I see it as a decisive feature.