Snopes Faces an Ugly Legal Battle
The internet's favorite fact-checkers are caught in a messy dispute.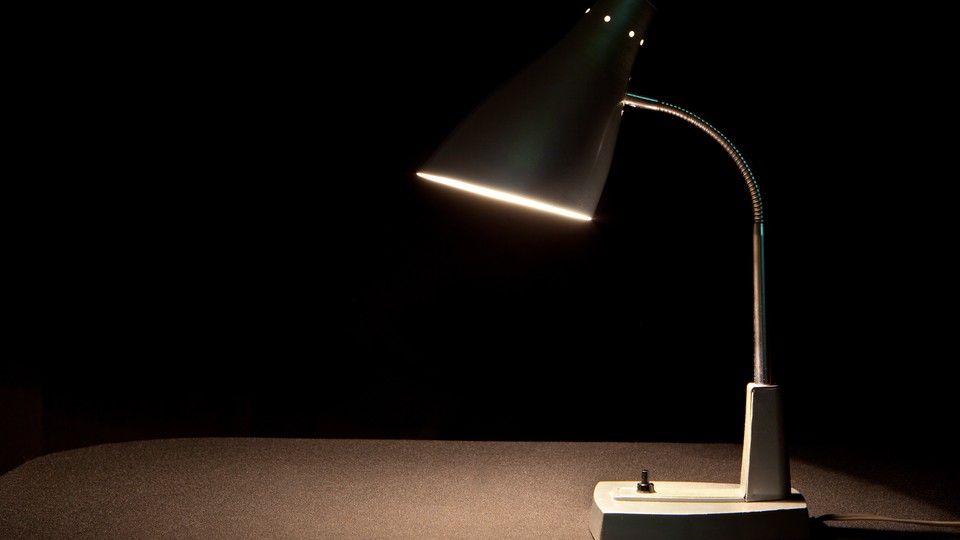 On Monday, the editorial staff of Snopes.com wrote a short plea for help. The post said that the site needed money to fund its operations because another company that Snopes had contracted with "continues to essentially hold the Snopes.com web site hostage."
"Our legal team is fighting hard for us, but, having been cut off from all revenue, we are facing the prospect of having no financial means to continue operating the site and paying our staff (not to mention covering our legal fees) in the meanwhile," the note continued.
It was a shocking message from a website that's been around for more than 20 years—and that's become a vital part of internet infrastructure in the #fakenews era. The site's readers have responded. Already, more than $92,000 has been donated to a GoFundMe with a goal of $500,000.
So, what's going on? Well, it probably won't surprise you that there's a startup tech company and a lawsuit involved. There are claims and counterclaims. But if you want to know the gory details that are available in the court filings, here we go.
Snopes began in the early 1990s as a small website built by the husband-and-wife team of David and Barbara Mikkelson. Snopes was what you sent to your cousins who circulated crazy conspiracy theories from their Hotmail accounts. In 2003, the Mikkelsons  founded a parent company, Bardav, for the site.
All the way up into the 2010s, it had that look and feel, too, of a previous era of the internet. And perhaps because of that, its pronouncements on the veracity of subjects had a kind of authority that other media fact-checkers lacked. People, at least as many as possible in today's crazed informational environment, trusted Snopes.
The founders divorced in 2015, some titillating details of which became public. Both founders received 50 percent of the company.
In the summer of that year, Bardav had entered into an agreement with a newish San Diego company called Proper Media to "provide content and website development services as well as advertising sales and trafficking" to Snopes. Proper Media's principals were Chris Richmond, who co-owns a wiki called TV Tropes, and Drew Schoentrup, both now described in court filings as residents of Puerto Rico (more on that shortly).* Each of these men had a 40 percent share in the company. They were joined by three other people who had smaller equity stakes: Tyler Dunn, Ryan Miller, and Vincent Green.
In July 2016, Barbara Mikkelson sold her half of Bardav to these five men, leaving her ex-husband with five new partners in the company. Because Bardav was an S corporation, its shareholders had to be people, not other companies. So, the stock purchase agreement between Mikkelson and the men assigned them each equity on the same split that they had in Proper Media.
Diamond Creek Capital financed a big chunk of the deal with help from Barbara Mikkelson herself. Each of the five men in on the deal from the Proper Media side signed personal-liability notes with Diamond Creek Capital.
For a time, it seemed as if the arrangement was working out. The San Diego Union Tribune visited the Proper Media offices, out of which Snopes employees were working. The story featured Vincent Green, a former Marine who'd been an intern only months before, and Brooke Binkowski, the site's managing editor and a long-time journalist.
"Before we came on board, there was not even a content-management system for the site," Green told the paper. "It was an excruciating process for developing content. What you see now is our quick and dirty change-over from 20 years of bad code to something more responsive and functional."
But behind the scenes, there was trouble. Proper Media's CEO and president had moved to Puerto Rico, according to a cross-complaint filed by Green, and corroborated by their own filings. They set up a separate company there, which Green claims was a tax-avoidance scheme that he told them he was uncomfortable with.
Meanwhile, in a story as old as media, the site's editors worried that the co-owners didn't understand what Snopes was, and that they only wanted to juice its revenues, so they could sell it.
On February 18—in a much disputed series of events—Green and Proper Media's largest shareholders, Richmond and Schoentrup, had a contentious meeting. In the weeks that followed, Green either left or was forced out, and he went to work at Bardav, which is to say Snopes, where he remains.
On March 10, in an action that Proper Media disputes, David Mikkelson canceled the contract that had been in place governing interactions between Bardav and Proper Media. Mikkelson claims that he had a right to do so as CEO and sole director. Proper Media says that he could not because it was understood that Drew Schoentrup was a director of the company as well, even though he had not been elected through a formal process.
Also in dispute are Green's shares, which when combined with Mikkelson's, would give the two of them putative control of the company. Proper Media contends that, more or less, the shares belonged to Green and he was just holding them on behalf of the company.
There are many other claims and counterclaims flying around the filings related to the lawsuit. It's not interesting to go through all of them in detail, but what can be said: This is a mess.
Proper Media's lawyer, Karl Kronenberger, told me that they've alleged that "David Mikkelson has engaged in gross financial, technical, and corporate mismanagement." Mikkelson told me that Proper Media "continue to hold themselves out as authorized advertising representatives. They have continued to collect the revenue and they have not paid us any advertising revenue."
What does the future hold for Snopes? That could become slightly more clear next Friday, when there is a hearing in San Diego to address competing motions. Mikkelson is seeking an injunction to force Proper Media to hand over control of the site. Meanwhile, Proper Media is seeking to remove Mikkelson as a director of Bardav.
In the meantime, it looks like the GoFundMe will at least cover the site running for a while longer, but based on conversations with those who know the site's financial picture, Snopes's operating expenses are close to $100,000 a month. If a resolution to the dispute isn't reached soon, it could mean the end of both Proper Media and Snopes.
Which would be a terrible end for the kind of website that bracingly defied the logic of corporate digital media. It hadn't pivoted to video. It was a site people trusted. It was technologically unsophisticated. It was profitable.
Stay tuned.
---
* This article originally stated that Chris Richmond founded TV Tropes. We regret the error.