Why News Organizations Can't Go It Alone
Journalists still expect people to turn to them first to make sense of the world. They shouldn't.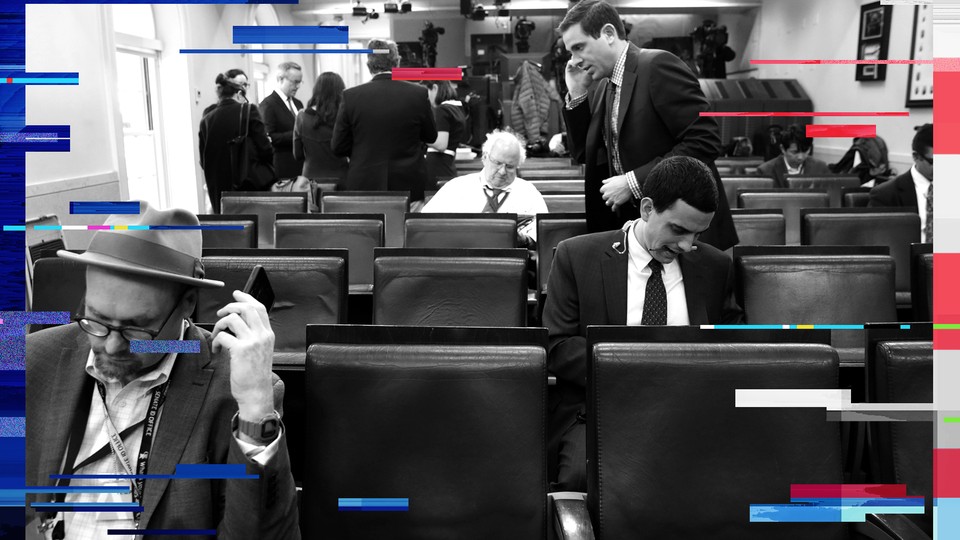 How I tire of journalists asking whether and how technology is bad for society, forever starting with what could go wrong, hunting for blame.
Is technology hurting democracy? No. Can technology help save democracy? No.
These are the wrong questions. We, the people—and we, the media—are hurting democracy. It is in our hands to save it if we still can. Democracy's enemies and saviors will use whatever tools and technologies are at hand.
The better question: What is wrong with our democracy? Until we know the problem, we cannot build the solution.
My diagnosis: I think we are allowing ourselves to be ruled—in every sense of the word—by emotion over rationality, fear over facts. That opens the door for the cynical and the ignorant, those greedy for power or money, to exploit our weakness, to play to some dark and empty hole in our souls, arguing that they alone are the solution.
The tool they use to degrade democracy is not Facebook or Twitter. Their weapon is the strange. To play to our fears, they must project the spectre of an enemy, an other who is to blame for our problems, who will take our jobs, addict our youth, bomb us in the mall, run us over on the street. That enemy is the stranger.
So we need to make the stranger less strange. We should meet the people we are told to fear, convening communities in conflict into informed and civil conversation. Facebook could help do that, for I think its ultimate potential as a platform is not just to connect us with the people we know but to introduce us to strangers, providing a safe space where people can tell their own stories and try to understand other worldviews.
News media can play a role here, too. Witness an experiment by the local Alabama news site AL.com and the startup Spaceship Media, which brought together Trump voters from the South and Clinton voters from the West on Facebook to meet, listen to each other, find where they disagreed, and—here's the good part—call on journalists to help them combat misunderstanding with fact.
The lesson for  us in the press: We must learn to listen to the public conversation before we can hope to inform it. We must hear, understand, empathize with, and reflect communities' concerns and needs to earn their trust. Then and only then will we have any hope of calling them to the rational dialogue and collective discernment informed by fact that define a functioning democracy.
We in media can no longer expect every citizen to come to us and our content as the destination, as if we alone are the solution. We must go to the people where they are having their conversations to listen and then bring value. We have many new ways to do that, which are—yes—created by technologists: Facebook, Twitter, YouTube, Meetup, Reddit, Google, Snapchat, Instagram are a few. How we use them is up to us.
---
This article is part of a collaboration with the Markkula Center for Applied Ethics at Santa Clara University.