Uber Did What!?
A field guide to the company's ongoing PR nightmare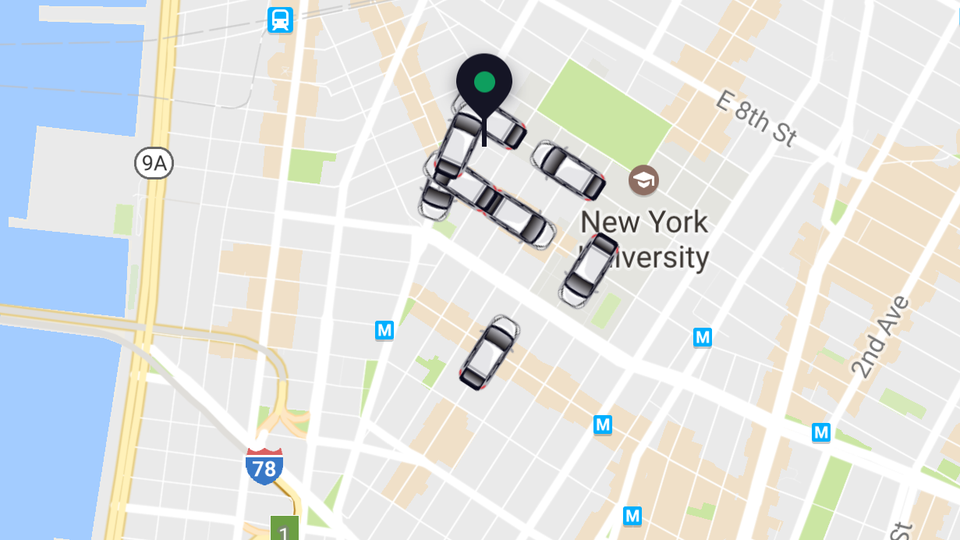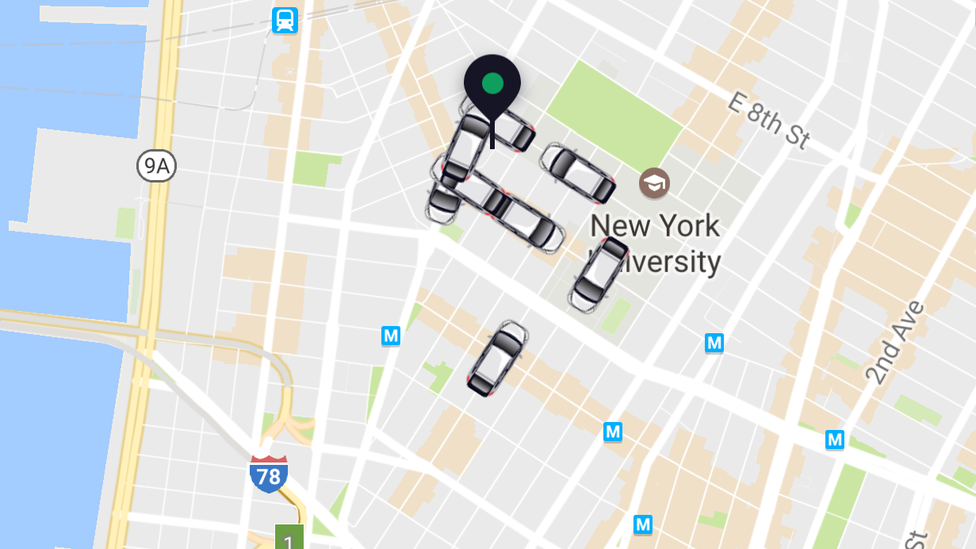 A lot of people seem to hate Uber. But the paradoxical thing about the ride-sharing giant's notoriety is that it's both unfair and totally justified.
Taxi companies have long railed against Uber for disrupting their industry—but people flocked to ride-sharing for its convenience and reliability. (In other words, taxis were dominating a sector that was theirs to lose.) Misinformation has, at times, cemented the company's bad reputation.
Then again, Uber has messed up—deeply and repeatedly—for years now. Even for a company that's infamously scandalous, 2017 has been a banner year. Which means that, these days, every new revelation seems like more bad news for Uber—even when it's maybe not so straightforward.
The controversies have been coming at such a regular clip this year that it's almost comical—to some observers, anyway. Clickhole, the parody news site, published this joke headline last week: "Getting Out Ahead Of This One: Uber Has Apologized In Advance If Anyone Finds Out About Something Called 'Project Judas.'"(Uber has been a frequent target of satire in the past: "New Uber Update Allows Users To File Lawsuit Against Company Directly In App," The Onion joked in 2016.)
What's really happening at Uber, however, often seems just as absurd. Here's the latest:
April 23
Yet another stunning example of Uber's willingness to break the rules comes to light, in a New York Times scoop detailing how Uber deceived Apple's engineers by making it so the Uber app would be invisible to them. From the Times: "The reason? So Apple would not find out that Uber had been secretly identifying and tagging iPhones even after its app had been deleted and the devices erased—a fraud detection maneuver that violated Apple's privacy guidelines."
This meant Uber could still identify an iPhone even after the device was wiped clean—a way to prevent drivers from scamming Uber's incentive program by using the same phones to make it look like they were accepting new rides from new passengers.
In 2015, Apple learned of the program and its CEO, Tim Cook, requested a meeting with Travis Kalanick, the Uber CEO. "Cook believed that wiping an iPhone should ensure that no trace of the owner's identity remained on the device," the Times wrote. And Uber, faced with the prospect of its app being removed from the Apple app store, agreed to discontinue fingerprinting.
Today, the episode is a reminder of how, in a "quest to build Uber into the world's dominant ride-hailing entity, Mr. Kalanick has openly disregarded many rules and norms, backing down only when caught or cornered."
April 12, 2017
The Information, a tech news website, reveals the existence of a secret software program called "Hell," which it said Uber used to track which drivers were working for both Lyft and Uber. ("Hell" is a reference to the nickname "Heaven," or "God View" which Uber uses to describe its dashboard of Uber drivers.) Uber reportedly used the software as part of a larger strategy to undermine Lyft, a key competitor, and lure away its drivers.
If another company had built a secret program to track its competitors the way Uber reportedly tracked Lyft drivers, it might have been praised as savvy in a fiercely competitive industry—even if a little creepy. Not so much with Uber. (I mean, come on, did they really have to call it "Hell"?)
"Hell" could pose legal trouble for Uber. From The Information: "Revelation of the program could open up Uber to possible civil legal claims by Lyft, according to lawyers from two law firms that have represented Uber on other matters. Such potential state and federal claims could include 'breach of contract'; 'unfair business practices'; misappropriation of trade secrets; and a civil violation of the federal Computer Fraud and Abuse Act because of the way Uber allegedly accessed information from Lyft."
March 20, 2017
Uber's head of maps, Brian McClendon, becomes the latest high-profile employee to resign. Other departures included: Uber's president; Uber's senior vice president of engineering; Uber's vice president of product growth; the head of Uber's artificial-intelligence lab; the head of Uber's self-driving-car group; several self-driving-car engineers. An Uber spokesperson told the tech website Recode that McClendon was "departing amicably from Uber and will be an adviser to the company."
March 19, 2017
Uber's president, Jeff Jones, steps down, after six months at the company. "I joined Uber because of its Mission, and the challenge to build global capabilities that would help the company mature and thrive long-term," Jones said in a statement provided to Recode. "It is now clear, however, that the beliefs and approach to leadership that have guided my career are inconsistent with what I saw and experienced at Uber, and I can no longer continue as president of the ride sharing business. There are thousands of amazing people at the company, and I truly wish everyone well."
March 8, 2017
The head of Uber's artificial-intelligence lab, Gary Marcus, steps down after four months. He said in a Facebook post he would remain with the company as a special advisor for artificial intelligence.
March 3, 2017
A New York Times scoop reveals Uber created a mirror of its own app, a map-view intended to give some users the impression they'd be able to hail a ride—even when they couldn't. The idea was to stay one step ahead of sting operations by officials in places where Uber had been banned. Uber used this mirror app, called Greyball, to circumvent officials who were "trying to clamp down on the ride-hailing service," the Times reported. Uber confirmed the existence of the secret app to The Atlantic, but insisted it was designed to protect drivers—not to evade law enforcement.
February 28, 2017
Bloomberg publishes a shocking video, recorded by an Uber's driver's dashboard camera, showing the Uber CEO Travis Kalanick fighting with the driver over Uber's business practices. "Some people don't like to take responsibility for their own shit," Kalanick tells the driver during their argument. "They blame everything in their life on somebody else. Good luck!"
Hours later, Kalanick writes an apology letter, which he emails to his staff and publishes on the Uber website: "I must fundamentally change as a leader and grow up. This is the first time I've been willing to admit that I need leadership help and I intend to get it."
The episode seemed to rattle Kalanick more than any of the many previous scandals involving his company.
February 27, 2017
Uber's senior vice president of engineering resigns after having failed to tell Uber that he'd left his previous job at Google over a sexual-harassment complaint against him, according to Recode.
February 23, 2017
Uber's head of self-driving cars is accused in a federal lawsuit of having stolen thousands of secret documents from Google. The legal battle is poised to be the first major showdown of its kind in the self-driving car era.
February 19, 2017
A former Uber engineer, Susan Fowler, publishes a blog post describing her "very, very strange" year with the company. Fowler describes a culture of sexism that prompted many women engineers to leave the company, she said. The blog post sends shockwaves through the tech industry, and prompts several other women to share stories of sexism and harassment at Uber.
February 2, 2017
Kalanick announces he's stepping down from an advisory committee to President Donald Trump after harsh criticism from both inside and outside of Uber. From The New York Times: "After the immigration order against refugees and seven Muslim-majority countries, many staff members wondered why Mr. Kalanick was still willing to advise the president. 'What would it take for you to quit the economic council?' at least two employees asked..."
Kalanick opts to leave the council two days later.
January 28, 2017
#DeleteUber lights up the internet. Some 500,000 Uber customers deleted the app, according to an estimate by The New York Times based on conversations with Uber staffers, in a boycott against the company. People were angered when Uber offered rides to John F. Kennedy Airport, in New York City, during a strike by the union representing New York City taxi drivers. The union had temporarily stopped all service to and from the airport in solidarity with people protesting President Donald Trump's controversial immigration ban.
2016
Leaked financial documents show Uber is "burning through cash," posting stunning losses despite an astonishing $70-billion valuation and continued growth.
"Such huge losses would put most companies out of business, but not Uber," Brian Solomon wrote for Forbes at the time. "The world's largest, private venture-backed start-up has raised more than more than $9 billion in funding, including $2.1 billion in a round made public in December."
Also in 2016, Uber continues to defend its auto-leasing program, which has attracted scrutiny for years. Critics say the program is a form of subprime lending aimed at getting Uber drivers to borrow money for cars they can't afford. Since at least 2014, Uber's CEO had defended the practice, saying that "drivers on the service are less risky candidates for low lending rates, because Uber provides them a stable income," according to The Wall Street Journal.
2015
After several high-profile reports of assaults against Uber passengers, the company navigates a drumbeat of negative publicity related to questions of safety. (Several police officers told me at the time that there's no way to say whether assaults by Uber drivers are more common than those committed by taxi drivers.)
Uber also faced continued scrutiny over its surge pricing, despite having agreed to limit the use of surge pricing during some emergencies. (See also: Hurricane Sandy and the Sydney terror attack.)
2014
Uber's senior vice president of business, Emil Michael, suggests spending $1 million on opposition research, with a goal of surfacing embarrassing information about its critics' personal lives. According to a blockbuster BuzzFeed report at the time, Michael "was particularly focused on one journalist, Sarah Lacy, the editor of the Silicon Valley website PandoDaily, a sometimes combative voice inside the industry. Lacy had written that she was deleting her Uber app after the company's marketing campaign that promised to pair customers with "hot chick" drivers in France. The tagline for the campaign: "Who said women don't know how to drive?"
"I don't know how many more signals we need that the company simply doesn't respect us or prioritize our safety," Lacy wrote at the time. (That same year, Uber's CEO, in response to a GQ reporter who noted his desirability among women, wisecracked: "Yeah, we call that Boob-er.")
Also in 2014, LA Weekly said Uber tried to dupe the newspaper into running a glowing puff piece about the company—right after the paper had published a first-person essay by a former Uber driver who was critical of the service.
That was around the same time it was revealed that Uber had rolled out a national campaign aimed at sinking Lyft, according to The Verge: "Using contractors it calls 'brand ambassadors,' Uber requests rides from Lyft and other competitors, recruits their drivers, and takes multiple precautions to avoid detection. The effort, which Uber appears to be rolling out nationally, has already resulted in thousands of canceled Lyft rides and made it more difficult for its rival to gain a foothold in new markets. Uber calls the program 'SLOG,' and it's a previously unreported aspect of the company's ruthless efforts to undermine its competitors."
The company's response at the time: "We never use marketing tactics that prevent a driver from making their living—and that includes never intentionally canceling rides."