Last week, emoji continued their unstoppable invasion into Slack. They began popping up alongside my coworkers' names in the popular messenger-app's interface: First, it was just a few early adopters, who were just trying one on for size—I chose a contemplative
—but soon, they were everywhere.
The proliferation was the result of a new Slack feature that allows people to pick an emoji and type some words to create a status, as if on AIM or MSN Messenger. But since Slack is meant to help employees, not high schoolers, communicate with one another, they're pitched a little differently. If you're busy, the messages are meant to "share what you're up to, when you'll be back, whom to contact in your place, or anything else that helps your team know when they can expect to hear from you," according to Slack's blog post announcing the feature.
That's certainly not how the feature is being used at The Atlantic. On Monday morning, two people on my team were using the Slack statuses as intended: One to show she was commuting into the office (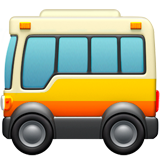 ), and another to let us know he was "on crappy Amtrak wifi" (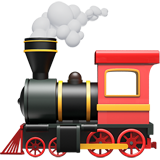 ). The rest of my sidebar was populated with random emoji: a moon, a grimacing face, Spider Man, a tractor.