The Fight Between Waymo and Uber Intensifies
After six weeks of brutally bad PR, the ridesharing giant is ratcheting up its defense.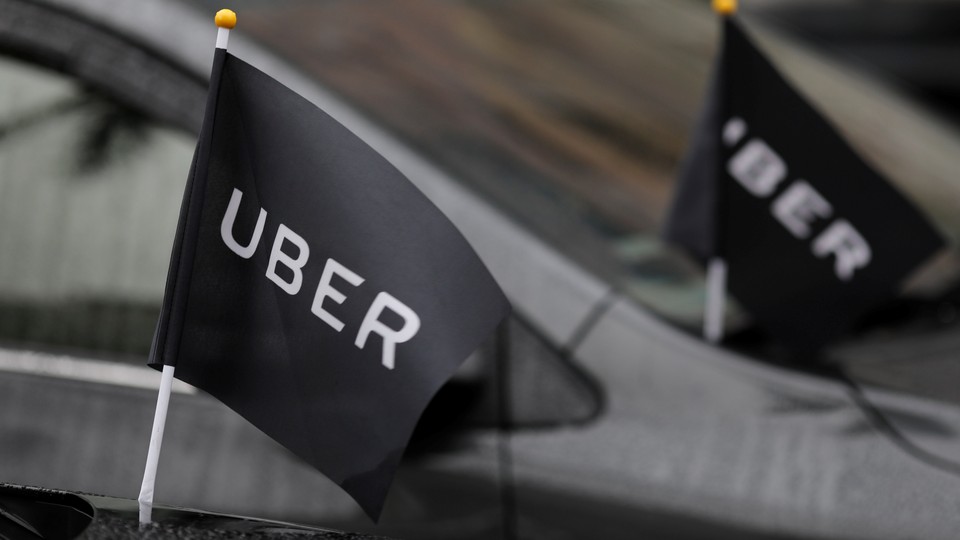 The legal showdown between Uber and Waymo appears to be escalating, weeks after Waymo accused Uber of stealing its top-secret designs for driverless vehicles.
An Uber spokesperson on Friday reduced Waymo's claims to a "baseless attempt to slow down a competitor," in the ridesharing giant's strongest public response yet to a federal lawsuit filed in February. The companies are in an intense battle for the future of what many believe could be a trillion-dollar industry, and the development of a technology that will dramatically reshape the way people move through the world.
Uber's statement came shortly after Waymo asked a federal court to force Uber to stop its work on self-driving cars. (Waymo is a new company that spun out from Google's self-driving car project last year.) The request for an injunction was based on Waymo's claim that Anthony Levandowski, a former leading engineer for Google's self-driving car project, secretly stole 14,000 files from the company before he quit to start his own self-driving truck company. Uber acquired Levandowski's startup, Otto, for $680 million shortly after it launched last year.
Waymo further claims that it has proof—via an email that seemed to have been sent to Waymo accidentally—that Uber copied Waymo's laser-radar system, the crucial component of what makes a self-driving car drive itself.
The request for a preliminary injunction was a natural next step, given the gravity of Waymo's accusations against Uber.  "The circumstances of this case are such that why wouldn't you want your stuff out of Uber's hands while this case is pending," said Courtland Reichman, a trial lawyer who specializes in intellectual property law in Silicon Valley. "If this is such a big deal, as Google says it is, then why wouldn't they ?"
"We are incredibly proud of the progress that our team has made," an Uber spokesperson said in a statement provided to The Atlantic. "We have reviewed Waymo's claims and determined them to be a baseless attempt to slow down a competitor and we look forward to vigorously defending against them in court. In the meantime, we will continue our hard work to bring self-driving benefits to the world."
Waymo fired back with its own response: "Competition should be fueled by innovation in the labs and on the roads," a spokesperson said in an email, "not through unlawful actions. Given the strong evidence we have, we are asking the court step in to protect intellectual property developed by our engineers over thousands of hours and to prevent any use of that stolen IP."
Reichman, who isn't involved with the case, says he expects things will only intensify."These are big companies locked into a big battle," he said. "They are going to fight."