How Often Do Airplanes Hit Deer?
Or alligators? Or bald eagles? Or armadillos?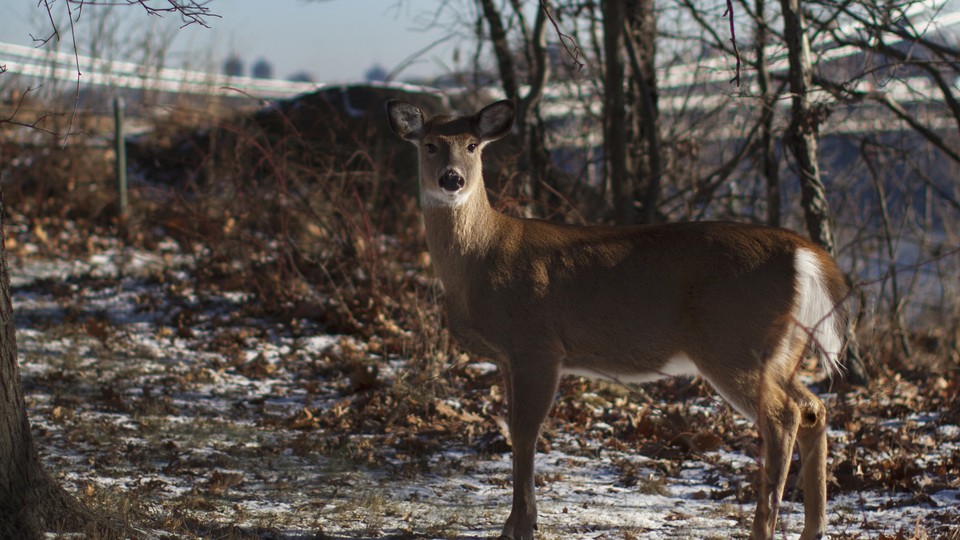 Sometimes, when technology and nature collide, the results are awe inspiring. (Think: photos of distant planets, artificial hearts, deep-sea robots.)
Other times, in more literal collisions, the results are that you have to make an emergency landing in North Carolina because your airplane hit a deer.
That's what happened on Wednesday when a Bombardier CRJ 700 began leaking fuel shortly after hitting a deer upon take-off at Charlotte Douglas International Airport. The plane landed safely, and none of the 44 passengers or crew members who evacuated were injured, according to the Federal Aviation Administration.
There's no official word on the deer's condition, though one woman who was on the flight told CBS that passengers heard a definite "thud." Absurd as it sounds, this sort of collision isn't unheard of.
More than 1,000 deer have been hit by airplanes across the country in the past two decades, according to FAA data. Birds have it much, much worse. They're struck by airplanes more than any other type of animal. The agency's Wildlife Strike Database reads like a gruesome birdwatcher's logbook. In it, you'll find snowy owls, northern pintails, cackling geese, western sandpipers, green-winged teals, American wigeons, gulls, starlings, mourning doves—I could go on. (Even more ghastly is the agency's photo gallery.)
At least 70 bald eagles have been hit by airplanes in the past 10 years alone, according to information I collected from the agency's Wildlife Strike Database—and that's just in Alaska, Florida, and Michigan.
Also in the past decade in the United States, airplanes have hit bats, coyotes, raccoons, skunks, opossums, dessert hares, prairie dogs, cats, dogs, foxes, bull snakes, turtles, armadillos, alligators, badgers, at least one woodchuck, an elk, an antelope jackrabbit, and several rather ominous-sounding "unknown terrestrial mammals."
Animal strikes pose a serious threat to safety—for the animal, obviously, but also for the people in the airplane. But the likelihood of human injury or death is small. The FAA says 25 people were killed due to airplane wildlife strikes over a 23-year period between 1990 and 2013.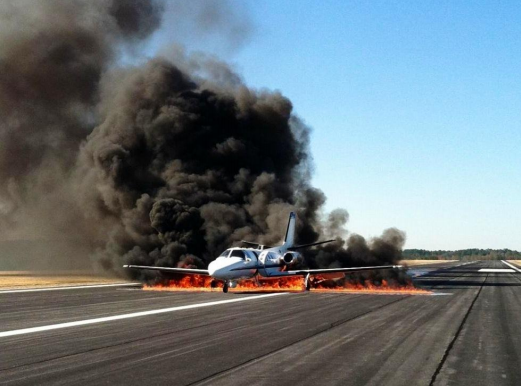 In the past decade, the FAA has recorded a total of 85,998 wildlife strikes across the United States—which sounds like a lot, especially since it's not clear how many go unrecorded. But considering that there are some 50,000 takeoffs and landings in the country each day, this number is low.
Many airports have detailed management procedures and other features designed to dissuade animals from getting too close to runways, or use tools that otherwise mitigate the hazard of wildlife strikes. Strategies includes fences, walls, storm-water ponds, pulsating lights, bird radar, and special sensors. In other words, the solution to one problem involving technology, as is so often the case, is more technology.