Thomas Edison and the Origins of Surf Filmography
More than a century ago, a cameraman on Waikiki Beach captured something extraordinary—and ordinary.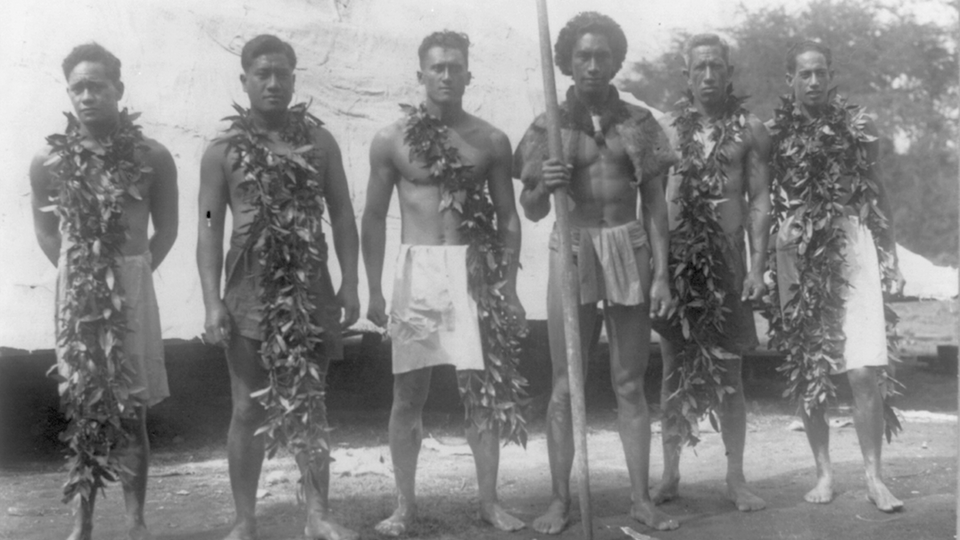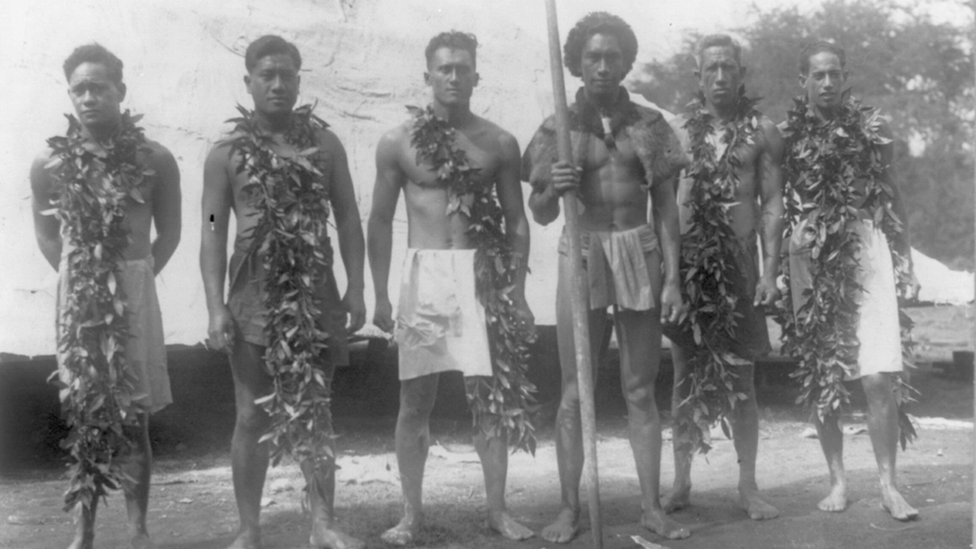 Searching for surfing videos will lead you into some of the gnarliest, most awe-inspiring rabbit holes on the internet—in part because there are so, so many of them out there.
You could spend days watching clips of surfers bumping across the monster wintertime waves at Waimea Bay, catching crisp lines at Bells, dropping into bomb swells at Jaws, and wiping out into the coral reef at Teahupoʻo. (And then there's the endless footage of wave riding at secret and lesser-known breaks.)
Advances in camera technology—including waterproof lenses, GoPros, and drones—have made it easy (and relatively affordable) to capture high-quality footage of modern surfing. And the internet, with platforms like YouTube, has made it possible for people to share their videos far and wide.
But the art of surf filmography goes back to the very beginnings of motion pictures.
Overhead views and shore-break perspectives notwithstanding, the classic vantage point in surf films hasn't changed that much in more than a century. No matter how much technology has advanced, "the ultra-simple tripod arrangement from shore has remained the bread-and-butter shot," writes John Engle in his book, Surfing in the Movies. Which is part of why I was skeptical, when I happened across a YouTube video, which claimed to depict surfers in Honolulu 111 years ago, in footage of "Thomas Edison's Hawaii." The clip includes a fixed shot, about a minute long, of surfers on long boards, viewed from about 150 feet offshore. In other words, it looks a lot like surf filmography today—despite its black-and-white graininess.
Did Edison really travel all the way to Honolulu to capture the sport for a silent film more than a century ago? Well, not exactly.
"We have no evidence Edison ever visited Hawaii," said Leonard DeGraaf, an archivist at Thomas Edison National Historical Park. "There's tons of stuff about Edison out there that's bogus."
The thing is, the surfing footage actually is legitimate—only Edison himself didn't capture it. It was the work of Robert Bonine, a legendary cameraman for a production company owned by Edison. Bonine traveled to Hawaii in 1906 at the invitation of the territory's Promotion Committee, according to newspaper reports at the time. He stayed in the Hawaiian Islands for nearly three months and gathered a series of film actualities—little documentary vignettes—of various outdoor scenes. That included the surfers at Waikiki and the first-known film of Kilauea, the volcano on the Big Island, newspapers said.
This wasn't the first time an Edison crew visited Hawaii, however. DeGraaf directed me to Charles Musser's book, "Before the Nickelodeon," which describes an Edison camera operator stopping in Honolulu en route back to the United States from Japan in 1898. One of the short films he made, titled "Kanakas Diving for Money," shows boys splashing in a harbor. (Kanaka means person in Hawaiian.) Despite the film's brevity—it's under a minute long—it conveys a powerful metaphor about the cultural upheaval wrought by colonialism at the time it was shot: At one point, an outrigger canoe passes in front of a huge cargo ship in the background. "I think this is the earliest record of an Edison film crew in Hawaii," DeGraaf told me.
Bonine's film was shot about eight years later, and we have a reliable estimate for exactly when:  August 12, 1906. According to an item in The Honolulu Advertiser that day: "Moving pictures of canoes and surfboard riding are to be taken off the Moana and Seaside hotels, Waikiki, this afternoon. ... Those who can ride surfboards standing up are wanted to be there in force."
The next day, The Daily Pacific Commercial Advertiser, described a cheery spectacle at the famous beach: "Everybody that could get in focus was 'Bonined' at Waikiki beach yesterday afternoon. That is, they were included in some rare pictures taken by Robert Bonine, the moving-picture man of the Edison company of Orange, N.J."
"[T]he water was fairly live with people, and all were in a merry mood and that, of course, was best for the moving picture," the newspaper account continues. "Hawaiian canoes, birch canoes, surf-boards and water wings were greatly in evidence. There were big rollers yesterday and it is believed that some good pictures were taken of surf riders standing erect on their boards as they were shot on the crest of waves toward the shore. These were taken from the end of the Moana pier. ... Mr. Bonine was satisfied and so was the crowd."
Bonine's surfing footage is arguably the most "historically significant" of early surf films, Engle writes in his book, in part because of how surprisingly modern it appears: "With this rudimentary minute of film, Bonine may be unwittingly illustrating a truth about the surf movie to come. When the subject is being filmed—human beings standing on collapsing walls of water, after all!—is so inherently riveting, perhaps little other technique is needed."
Back in 1907, when Bonine's Hawaii films were distributed on the mainland, many people had never seen surfers or motion pictures—let alone a film depicting surfing. Humans have been surfing for hundreds of years, but the sport didn't spread beyond Polynesia until the twilight of the 19th century. In the early 20th century, the Edison Company's surfing reels played in nickelodeons "as far east as New Jersey," according to Matt Warshaw, author of The History of Surfing.
By that point, the tentative art of surfing filmography was nearly a decade old.
"Presumably the oldest surfing footage was shot in 1897 or 1898 by Burton Holmes, a professional travel writer and lecturer," DeSoto Brown, a historian and archivist at the Bishop Museum in Honolulu, told me in an email. "However—and this is typical of old films—the footage is not known to exist anymore, so nobody can see what was shot.
There are records of other lost surfing films. The Pathé brothers, a pair of French filmmakers, gathered nearly two hours of footage for "Surfing, Le Sport National des Illes Hawaii," which has long since disappeared, according to Engle's book. It's remarkable that Bonine's footage survived—it predated the first book about surfing, which is itself exceedingly rare—but perhaps more astonishing that it's still so accessible today. The overwhelming majority of the movies made in the United States between 1912 and 1929—some 70 percent of them—are lost to history, the Library of Congress found in a 2014 study. The short clip is in the film collection of the Library of Congress. And you can watch it on YouTube. But the film is accessible in the abstract, as well.
In this era of livestreams and nearly-real-time surf cams, if you go online and tune into Waikiki's gentlest surfbreaks—Queens or Canoes, where Bonine took his film—you may well see the same thing Bonine did: Sky meeting ocean, a fresh set rolling in, and a human figure standing there on the water before diving into the froth of a distant wave.