The Mark Zuckerberg Manifesto Is a Blueprint for Destroying Journalism
Lip service to the crucial function of the Fourth Estate is not enough to sustain it.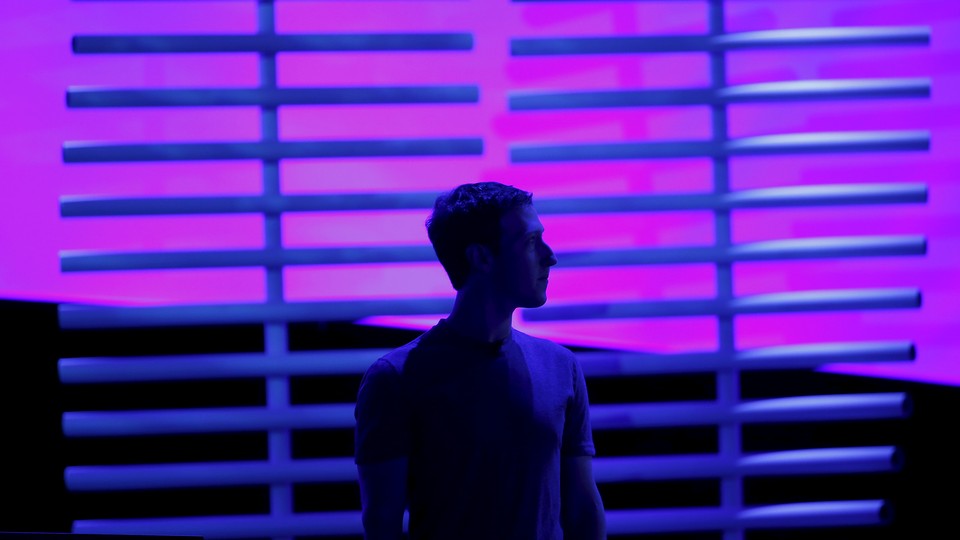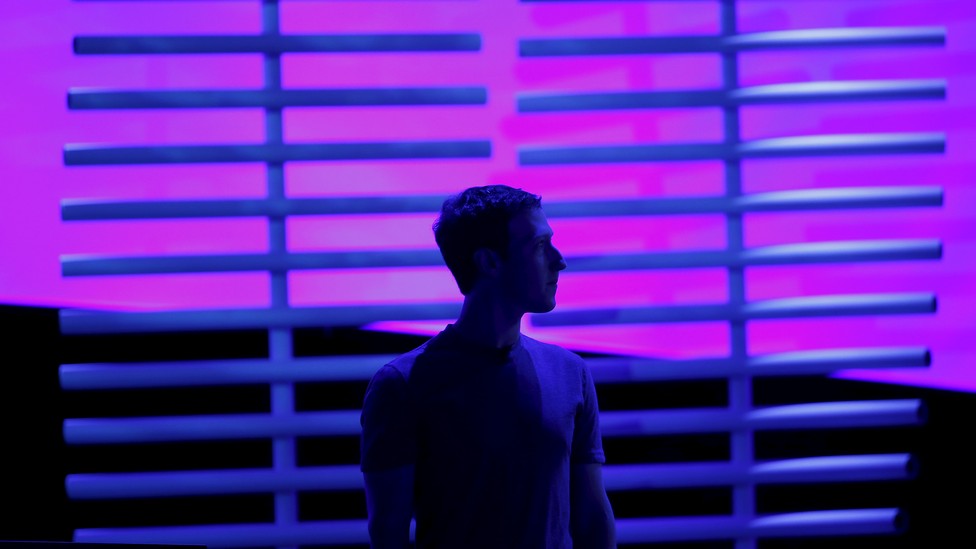 It's not that Mark Zuckerberg set out to dismantle the news business when he founded Facebook 13 years ago. Yet news organizations are perhaps the biggest casualty of the world Zuckerberg built.
There's reason to believe things are going to get worse.
A sprawling new manifesto by Zuckerberg, published to Facebook on Thursday, should set off new alarm bells for journalists, and heighten news organizations' sense of urgency about how they—and their industry—can survive in a Facebook-dominated world.
Facebook's existing threat to journalism is well established. It is, at its core, about the flow of the advertising dollars that news organizations once counted on. In this way, Facebook's role is a continuation of what began in 1995, when Craigslist was founded. Its founder, Craig Newmark, didn't actively aim to decimate newspapers, but Craigslist still eviscerated a crucial revenue stream for print when people stopped buying newspaper classifieds ads.
Craigslist was the first signal (and became the prototypical example) of a massive unbundling of news services online that would diminish the power and reach of the news, culturally, and make it more difficult to produce a profitable news product.
Zuckerberg's memo outlines a plan for the next phase of this unbundling, and it represents an expansion of Facebook's existing threat to the news industry.
Facebook already has the money. The company is absolutely dominating in the realm of digital advertising. It notched $8.8 billion in revenue last quarter—more than $7 billion of which came from mobile-ad sales. One analyst told The New York Times last year that 85 percent of all online advertising revenue is funneled to either Facebook or Google—leaving a paltry 15 percent for news organizations to fight over.
Now, Zuckerberg is making it clear that he wants Facebook to take over many of the actual functions—not just ad dollars—that traditional news organizations once had.
Zuckerberg uses abstract language in his memo—he wants Facebook to develop "the social infrastructure for community," he writes—but what he's really describing is building a media company with classic journalistic goals: The Facebook of the future, he writes, will be "for keeping us safe, for informing us, for civic engagement, and for inclusion of all."
* * *
In the past, the deaths of news organizations have jeopardized the prospect of a safe, well-informed, civically-engaged community. One 2014 paper found a substantial drop-off in civic engagement in both Seattle and Denver from 2008 to 2009, after both cities saw the closure of longstanding daily newspapers. (In Seattle, the Post-Intelligencer halted its print edition, but continued to produce online news; In Denver, the Rocky Mountain News folded.) Lee Shaker, an assistant professor of communications at Portland State University and the author of the 2014 study, found that the decline was "not consistently replicated over the same time period in other major American cities that did not lose a newspaper," suggesting that the decline in civic engagement may be attributed to disappearance of local news sources. (The effects in Denver, where 20 percent of the population had subscribed to the shuttered Rocky Mountain News, were especially pronounced.)
News organizations provide the basis for public action by building and strengthening community ties, "so, if local media institutions are strong and are binding individuals and groups together, then citizens should be participating in more community groups, contacting their government more frequently, and circulating more petitions because they are more aware of shared problems, interests, and opportunities," Shaker wrote.
Zuckerberg obviously understands this. "Research suggests reading local news is directly correlated with local civic engagement," he wrote in his manifesto. "This shows how building an informed community, supportive local communities, and a civically-engaged community are all related."
The problem is that Zuckerberg lays out concrete ideas about how to build community on Facebook, how to encourage civic engagement, and how to improve the quality and inclusiveness of discourse—but he bakes in an assumption that news, which has always been subsidized by the advertising dollars his company now commands, will continue to feed into Facebook's system at little to no cost to Facebook. (Facebook has paid news organizations in some limited partnerships, like when it launched its live broadcasting platform.)
Most news organizations would describe themselves the way Zuckerberg describes Facebook—as "not just technology or media, but a community of people," and dedicated to helping people stay "engaged with the issues that matter to them every day." In some ways, Zuckerberg is building a news organization without journalists. The uncomfortable truth for journalists, though, is that Facebook is much better at community building in the digital age than news organizations are.
It's also not Zuckerberg's responsibility to solve a broken business model in journalism. (One could argue he has a moral imperative to do so, given his position of power, but that's not the same thing.) Facebook has its own problems, exceedingly complex ones, and it is operating at a scale that's unimaginable to any news organization on the planet.
Last quarter, Facebook counted nearly 1.9 billion monthly active users. Comparing Facebook users to news audiences is imperfect—counting news audiences is itself flawed—but for context: The Japanese newspaper Yomiuri Shimbun claims that its  circulation of 9 million copies daily makes it the largest in the world. In the United States, the combined daily prime time average viewership for CNN, Fox News, and MSNBC was 3.1 million people in 2015, according to Pew Research Center's analysis of Nielsen data. And The New York Times had about 1.6 million digital subscribers as of last fall. (Clearly, one of the ways you get to 1.9 billion users is you make your platform free.)
Facebook is operating at "such a large scale that even a small percent of errors causes a large number of bad experiences," Zuckerberg writes. This is why, he explains, users will be asked to help shape the content they see by adjusting personal settings that help train Facebook's algorithms. The Facebook population is massive, and the same set of standards won't be acceptable to everyone in different regions and cultures. It's a good idea.
Viewing this approach through the lens of journalism, however, you can see how Zuckerberg is continuing to push Facebook's hands-off approach to editorial responsibility. Facebook is outsourcing its decision-making power about what's in your News Feed. Instead of the way a newspaper editor decides what's on the front page, the user will decide. "For those who don't make a decision, the default will be whatever the majority of people in your region selected, like a referendum," Zuckerberg wrote. Which makes some sense. There are all kinds of issues with an American company imposing its cultural values uniformly on 1.9 billion individuals all over the world.
Then again…
The most cynical way to describe this set-up is to say that Facebook is asking its users to act as unpaid publishers and curators of content—posting baby photos, Facebook Live broadcasts from newsworthy events, and links to news stories by publications desperate for Facebook traffic—and now also to act as unpaid editors, volunteering to teach Facebook's algorithmic editors how and when to surface the content Facebook does not pay for.
In other words, Facebook is building a global newsroom run by robot editors and its own readers.
This strategy may be right for Facebook, which has a strong track record of predicting what its users want. You certainly don't rake in nearly $9 billion a quarter by building something people aren't interested in. But if journalism is an indispensable component of the global community Zuckerberg is trying to build, he must also realize that what he's building is a grave threat to journalism.
"A strong news industry is also critical to building an informed community," Zuckerberg wrote in his manifesto. "There is more we must do to support the news industry to make sure this vital social function is sustainable—from growing local news, to developing formats best suited to mobile devices, to improving the range of business models news organizations rely on."
There is more Facebook must do. But what? Lip service to the crucial function of the Fourth Estate is not enough to sustain it. All of this is the news industry's problem; not Zuckerberg's. But it's also a problem for anyone who believes in and relies on quality journalism to make sense of the world.
Zuckerberg doesn't want Facebook to kill journalism as we know it. He really, really doesn't. But that doesn't mean he won't.