How Trump's Immigration Rules Will Hurt the U.S. Tech Sector
Instead of beelining for Silicon Valley, the top minds from countries like Iran may start heading to Canada, Europe, or Asia instead.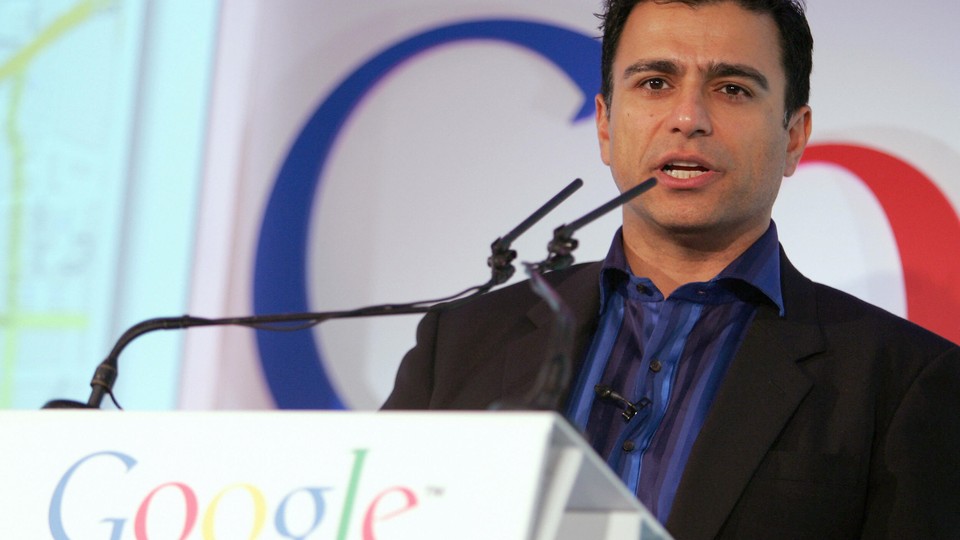 When President Donald Trump signed an executive order on Friday issuing a temporary ban on immigration from seven Muslim-majority countries, it went into effect immediately. Chaos erupted at airports across the country, as hundreds of travelers—many of them legal permanent residents of the U.S.—were detained and denied access to their lawyers.
Opposition poured in, from demonstrators who rallied at various airports and in public squares, from Democrats in Congress and dozens of their Republican colleagues, and from major U.S. businesses, including most of the biggest technology companies. (The ban still has the support of more than 80 congressional Republicans, including House Speaker Paul Ryan.)
The order had immediate consequences for thousands of people. But beyond harming long-term U.S. residents, their families, their education, and their work, the executive order could cause long-lasting shockwaves in the business world—and especially in the technology sector.
Computer-related jobs are the top source of new wages in the U.S., according to analyses from Code.org, a nonprofit organization that advocates for more access to computer-science education. But there aren't enough skilled American workers to fill open tech jobs in the U.S.: There are more than 500,000 open computing jobs, but only about 43,000 Americans graduate from college with computer-science degrees every year.
That's a problem that H-1B visas—non-immigrant visas that allow high-skilled foreign workers to be employed, temporarily, by American companies—are designed to solve. A forthcoming executive order will likely change the rules to make it harder for companies to grant foreign workers H-1B visas.
But even without that change, which hasn't yet been announced, the immigration ban from last week will likely deal a blow to the technology industry, which employs many workers without permanent-residency status in the U.S. from the seven countries included in the ban. Of the seven countries, one in particular has seeded the American tech industry with talent, much of which has risen to top spots in major tech companies.
Iranian-Americans founded or hold leadership positions at Twitter, Dropbox, Oracle, Expedia, eBay, and Tinder. Top venture capitalists like Shervin Pishevar, Pejman Nozad, and brothers Ali and Hadi Partovi, all of whom invest millions of dollars in technology startups, were born in Tehran.
"Americans use products created by Iranians, or go to doctor's offices and are treated by Iranians regularly," said Hadi Partovi, who co-founded Code.org with his brother Ali. "This is not a culture that threatens America, and for us to reject immigration from the country for a false sense of security seems wrong to me."
Many of the Iranians working in Silicon Valley, Seattle, Austin, and other tech hubs around the country are green-card holders, or naturalized citizens. That means they shouldn't personally be prevented from entering the United States under Trump's immigration order. (After many green-card holders were initially denied entry to the U.S., the Department of Homeland Security clarified that legal permanent residents from the seven designated countries should not be affected by the immigration ban.)
But those who are in the U.S. on work visas or student visas are currently unable to travel outside the country, for work or for pleasure, because they may be unable to return. Plans to fly overseas for conferences have been put on hold, family visits canceled, and vacations postponed. There are more than 12,000 Iranian students in the U.S., making Iran the 11th most common country of origin for foreign students in the country. A 2014 Brookings study found that two-thirds of foreign students study science, technology, or business.
But the temporary immigration ban could dissuade those from countries beyond Iran and the six others included in the ban from coming to the U.S. to work and study. Foreign nationals from countries not included in the immigration ban might also stay away, fearing that their visa status could be thrown into jeopardy at the president's whim. "And if we can no longer attract the best and brightest to this country, it has a chilling effect on business growth and innovation," Partovi said.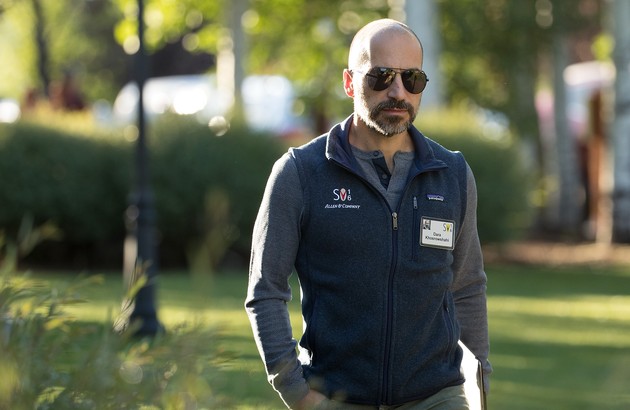 And even green-card holders in the U.S., who are exempt from the ban, are weighing the benefits of staying in the country. Over the weekend, I spoke with Sara, a San Francisco-based tech entrepreneur who asked to be referred to only by first name, for fear of reprisal from the government. Sara is an Iranian-born Canadian citizen who has held a green card since 2015. She co-founded a technology company in San Francisco, where she also runs an art gallery, a restaurant, and a coffee shop.
When we first spoke, the rules around green-card holders weren't yet clear. Sara thought she wouldn't be able to travel to Canada, where some of her employees—and her parents and brother—are located. But even now, after DHS clarified that she can travel freely, she's debating whether she'll go through with her plan to apply for U.S. citizenship.
"If a country doesn't welcome me, why should I be a citizen of that country?" Sara said. She told me she's seriously considering moving to another country if Trump remains president for more than a year. ("And I am not just saying that because everyone does," she added.)
Two years ago, Sara got an invitation to visit the White House for a celebration of outstanding female entrepreneurs. "I have a letter from President Obama thanking me for my service to the country, for creating jobs," Sara said. "And now I have this weird problem. That's my big irony."
Dave McClure, a San-Francisco based investor, said the executive order could accelerate the rise of technology hubs abroad, in countries that are more welcoming to immigrants. Vancouver, London, and Singapore are attractive alternatives to existing hubs in the West Coast of the United States, McClure said. What's more, he said, companies that are already based abroad may put off opening offices in the U.S.
McClure's venture-capital firm has made a lot of investments overseas, including more than 30 in the Arabic-speaking world. He said he expects that push to continue, even if it becomes harder for the funds' recipients to travel to the U.S. "I think we'll end up investing in other places," McClure said. "It's a loss for the U.S., but not necessarily a loss for us."
The American technology sector won't wither up and die overnight without access to immigrants from the seven Muslim-majority countries that were designated as foreign threats. But the ban could be keeping the next generation of tech leaders from ever making it to the U.S. in the first place.
"I was 11 when I came to America," said Partovi. "If I were 11 right now and trying to come to America under the same circumstances, I would've been banned by this recent executive order. I probably would've ended up in Canada."