Tell Us: Have You Ever Been Hacked?
Editor's Note:
This article previously appeared in a different format as part of The Atlantic's Notes section, retired in 2021.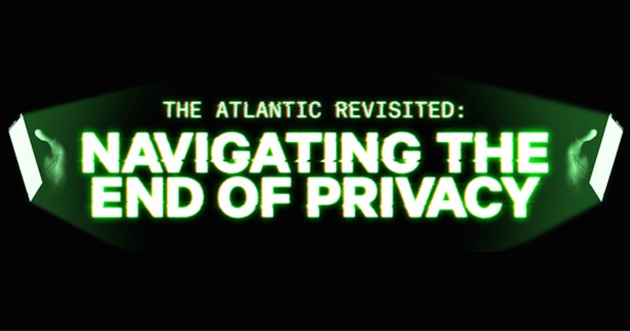 Suffering a data breach is like discovering that someone rummaged through your bag when you weren't looking. It's a jarring invasion of privacy, whether the information stolen is as impersonal as a Social Security number or as intimate as years of emails, texts, and pics. For years, The Atlantic has been covering cyberattacks that target individuals, companies, and even the U.S. government—and the ways those intrusions affect personal, financial, and national security. We've compiled some of our best coverage in a new landing page, "The Atlantic Revisited: Navigating the End of Privacy," and below are brief descriptions of those 18 pieces from our archives.
Everything Is Hackable ...
Have you ever been hacked? Were you, for example, one of the 22 million people caught up in the OPM breach? Have you had your email account compromised like Deb's? Have your photos or other sensitive files been stolen? We would like to hear from you. Please send us a note about the experience to hello@theatlantic.com and we will aim to post it here in Notes (anonymously, if you prefer).
… So, How Do We Defend Ourselves From the Hacker Onslaught? Here are several pieces that approach that question:
In that last piece, I sketched out some ways you can protect yourself and your data from the prying eyes of hackers:
Signal, a smartphone app, is the medium of choice for privacy-conscious communicators, and is probably the easiest way to call or text securely. Encrypting email using PGP is also an option, but it's far more cumbersome.

It's also important to make up complex passwords—and never to reuse a username and password combination for more than one site. Password managers like 1Password, LastPass, and Dashlane can create a different randomized password for every website, and remember them all so that you don't have to.

Turning on two-factor authentication on every service that supports it—Google, Slack, Dropbox, Amazon, etc.—makes it much harder for hackers to get into your accounts, by requiring you to approve every login with a mobile device. And for those who need to browse the internet securely, a properly configured Tor browser allows users to poke around the web anonymously.
Do you have any additional tips for how to keep your data safe? Please send us a note: hello@theatlantic.com.