The Tech White Power Used to Go Viral
Trump's most fringe supporters found a voice—and an audience—on mainstream social media sites.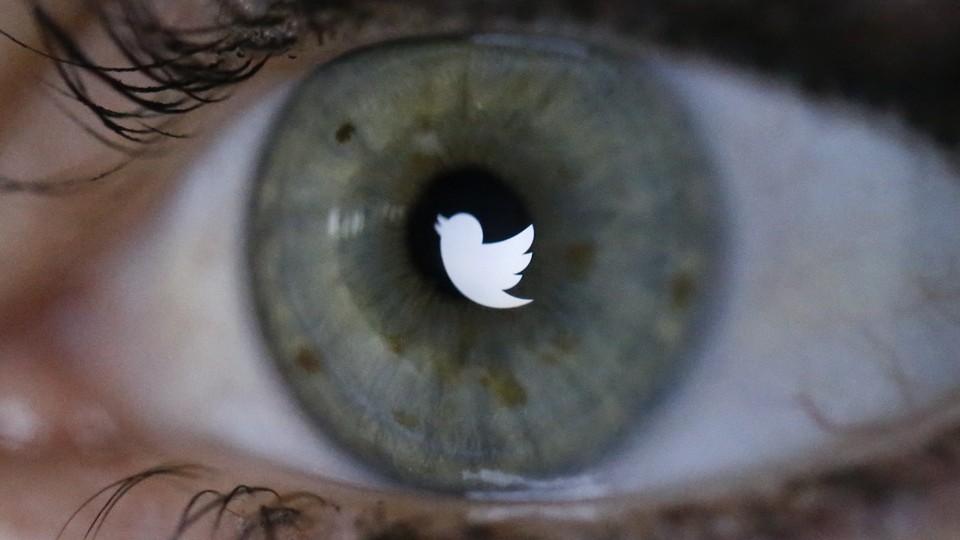 Sitting on the neon-lit stage, Dave McClure couldn't contain himself. The 500 Startups founder and investor used his appearance at the Web Summit conference on Wednesday to loudly criticize his own industry for President-elect Donald Trump's victory:
Technology has a role in that we provide communication platforms for the rest of the fucking country. It's a propaganda medium and if people aren't aware of the shit they're being told; if they're being told a story of fear; if they're being told a story of other; if they're not understanding that people are trying to use them to get to fucking office then, yes, assholes like Trump are going to take office and it's our duty and our responsibility as entrepreneurs, as citizens of the fucking world, to make sure that shit does not happen.
He's not the first to place the blame (or credit, depending on one's view) for Trump's unexpected win on digital platforms like Facebook, which allowed fake-news sites to proliferate and spread pro-Trump hoaxes such as, "Pope Francis Shocks World, Endorses Donald Trump for President."
Facebook, where nearly half of Americans get their news, has borne the brunt of the ire, both for creating echo-chambers of partisan news and for failing to promote high-quality information over false drivel. But online extremism researchers say America's misinformation problem is bigger than Facebook. They are also pointing fingers at sites like 4chan, Twitter and Reddit, online free-for-alls that lack Facebook's relatively strict stance on hate-speech and have allowed racist communities to flourish in recent years. These forums have grown angrier and more multitudinous since Trump announced his candidacy, and while it's not yet clear how much they contributed to the triumph of Trump, they certainly lined up behind him.
"When we talk about online radicalization we always talk about Muslims. But the radicalization of white men online is at astronomical levels," the journalist Siyanda Mohutsiwa, who said she has been following the so-called "alt-right" forums on Reddit for years, wrote in a Twitter thread earlier this week. "These online groups found young white men at their most vulnerable & convinced them liberals were colluding to destroy white Western manhood."
Groups that oppose immigration and political correctness, such as neo-Nazis, white nationalists, and the "alt-right," have bloomed online in recent years. (It's worth noting that these groups consider themselves distinct, and most don't use the term "racist;" at most, they prefer the term "racialist.") A study published in September by George Washington University extremism researcher J.M. Berger found "major American white nationalist movements on Twitter added about 22,000 followers since 2012, an increase of about 600 percent." Berger found that people who followed white nationalists on Twitter referenced Trump "more than almost any other topic."
The Nazi and white nationalist accounts in Berger's sample rarely tweeted about Mitt Romney in 2012, but this year, "three of the top 10 hashtags for both white nationalist and Nazi datasets were related to ... Trump: #trump, #trump2016, and #makeamericagreatagain," Berger wrote. The most common hashtag was "whitegenocide;" Trump retweeted a user with WhiteGenocide in his username in January.
(Trump's campaign said the tweet wasn't related to his personal views. In response to past stories about their white-power supporters, the campaign has said, "We have rejected and rebuked any groups and individuals associated with a message of hate and will continue to do so.")
It's impossible to tell how many people were motivated by racism to vote for Trump, who used anti-immigrant rhetoric and, occasionally, white-nationalist memes, all while telling black Americans he would "be your greatest champion." Other issues, like abortion, the economy, and dissatisfaction with Obamacare also turned out Trump voters. But some Trump supporters were energized by concerns that people of color are somehow overrunning the nation, spreading violence and sucking up precious resources. Eight of 10 people who favor the deportation of illegal immigrants voted for Trump, according to exit polls, and Trump also performed better among voters who said their top issue was immigration or terrorism.
Early on, Republicans who felt white Americans were under threat preferred Trump to his rivals. In a Pew survey in April, those who felt it was "bad for the country" that in 30 years the U.S. will consist mostly of people of color were more likely to feel warmly toward Trump, as were those who felt Islam is violent. Other issues—homosexuality, family values, or economic fairness—didn't polarize Republicans similarly.
Several mainstream platforms, including Reddit, Twitter, and even Google, all became fertile ground for white-power groups to discuss these ideas, voice support for Trump, and often, recruit new followers, according to Heidi Beirich, the director of the Southern Poverty Law Center's Intelligence Project, which monitors online extremism.
Reddit, for example, has long been a racist haven. Keegan Hankes, a research analyst for the SPLC, documented in Gawker how the racist subreddit "GreatApes" was formed in 2013 and grew into a larger network called "the Chimpire," organized by a user calling themselves "Jewish_NeoCon2." Their mission statement, riddled with Nazi references and n-words, mentioned expanding their "sphere of influence." At the time Hankes was writing in 2015, the Chimpire had grown to 46 subreddits, including two dedicated to discussing Trayvon Martin and the protests in Ferguson, Missouri. One of the subreddits, CoonTown, had 3,287 subscribers, ranking it within the top 2 percent of subReddits, Hankes wrote. CoonTown was later banned, but other "WhiteRights" subReddits persist.
Certain corners of Twitter have also become cesspools of white supremacy, Beirich said. In the Washington Post in September, Jonathon Morgan, a researcher of violent extremism, described how alt-right Twitter accounts appear to have become more virulent throughout the year. "The social media content of the alt-right in July was 25 percent more radicalized than it was in January," he wrote. "And the rate of radicalization is increasing exponentially." In January of this year, for example, the accounts Morgan monitored rarely mentioned Jewish people. By July, the word "Jewish" in these forums "implies a belief in large-scale conspiracy, racial antagonism and even explicit support for Hitler," he wrote. The Anti-Defamation League also found an uptick in anti-Semitic tweets in the first half of this year.
For some, even a simple Google search can be a pathway to radicalization. Dylann Roof, who allegedly killed nine people in a black church in Charleston, South Carolina, last year, was indoctrinated almost entirely online, according to the SPLC. In his manifesto, Roof described typing "black on White crime" into Google, ending up on a racist website, "and I have never been the same since that day." The third result in a Google search for "Martin Luther King," for example, is a white supremacist site, "MartinLutherKing.org," which paints the civil-rights leader as a fraud. (Regarding that site, Google has said, "Our search results are generated objectively and are independent of the beliefs and preferences of those who work at Google.")
"Racist propagandists have motivation to put that stuff out," Beirich told me. "The anti-Semites can flood an area, and there's no contradictory evidence. There aren't people out there trying to prove that Jews aren't running the government."
Beirich said white supremacists, far from talking amongst themselves online, do try to bring new followers into the fold. Academic literature suggests online white-supremacy groups grow rapidly after launching and use social issues of the day, such as illegal immigration, to build bridges with potential new recruits.
Morgan suspects racist forums on mainstream sites like Reddit might be attracting users who are not active white supremacists—at least not at first. "I think it's a similar pattern to people who end up in jihadist extremism," he told me. "It's people who are ostracized and disengaged, threatened by the mainstream culture. To them, it feels good [reading these subreddits] ...  it validates the kinds of things you're not supposed to stay in polite society."
Unlike ISIS, which targets specific new fighters, Berger writes that white nationalists promote the idea that they are the enlightened ones. They have taken the so-called "red pill," a Matrix reference to seeing things the way they "really are"—in this case, that widely accepted values, like tolerance and multiculturalism, are actually deeply flawed.
Beirich believes Trump's presidency may serve as yet another recruitment tactic for these groups. Trump's past comments about refugees and immigrants, "makes it less ostracizing to agree with racist sentiments. This is in the White House now," she told me, adding hypothetically, "So why shouldn't you? What's wrong with hating Muslims?"