A Stunning Presidential Upset, Told in Newspaper Front Pages
In much of the print world, Donald Trump's victory won't show up until Thursday.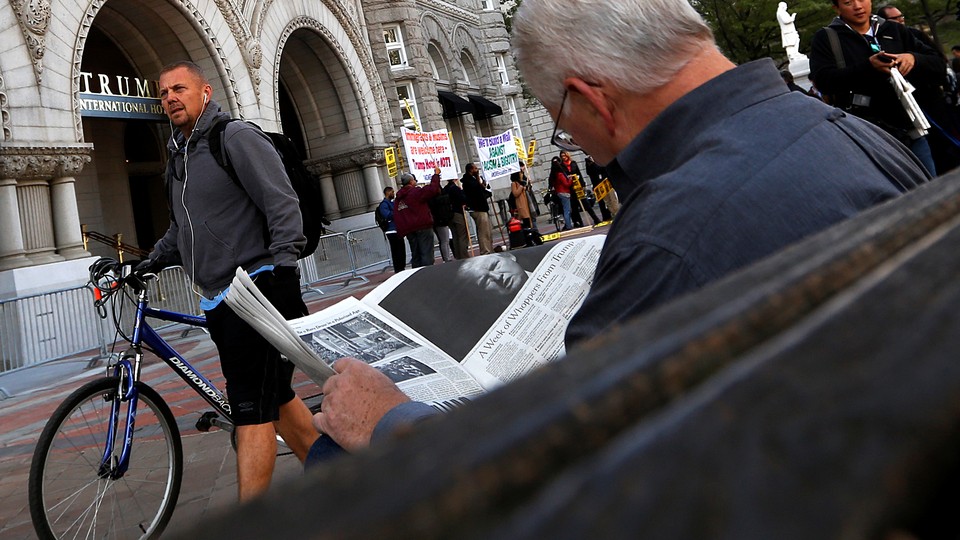 In print news' twilight, push notifications have become the new front pages. The moment a big story breaks, millions of smartphones blink to life at once, all glowing with the same headline.
At times when there is really big news, depending on a person's phone settings, this happens again and again and again.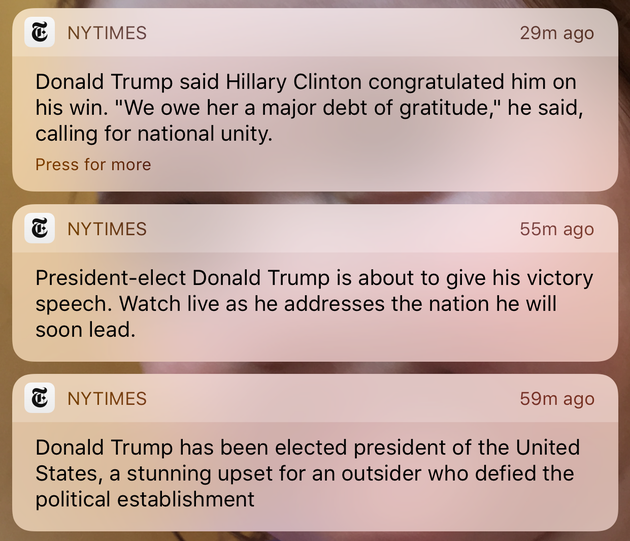 But while the front page of a newspaper is no longer the sacred space it once was, good ole-fashioned ink-on-newsprint retains much of its cultural power—or at least remains a curious draw for interpreting reaction to major news events.
Comparing how different newspapers cover the same developments has always been a revealing exercise, and it's part of what makes the Newseum's daily collection of front pages so engrossing. That's in part because we're able to catch a glimpse of what might have been. Consider the newspapers, like The Birmingham News and its sister publications in Alabama, that apparently shared with the Newseum their near-complete mock-ups before they went to press—and before it was clear that Trump would win.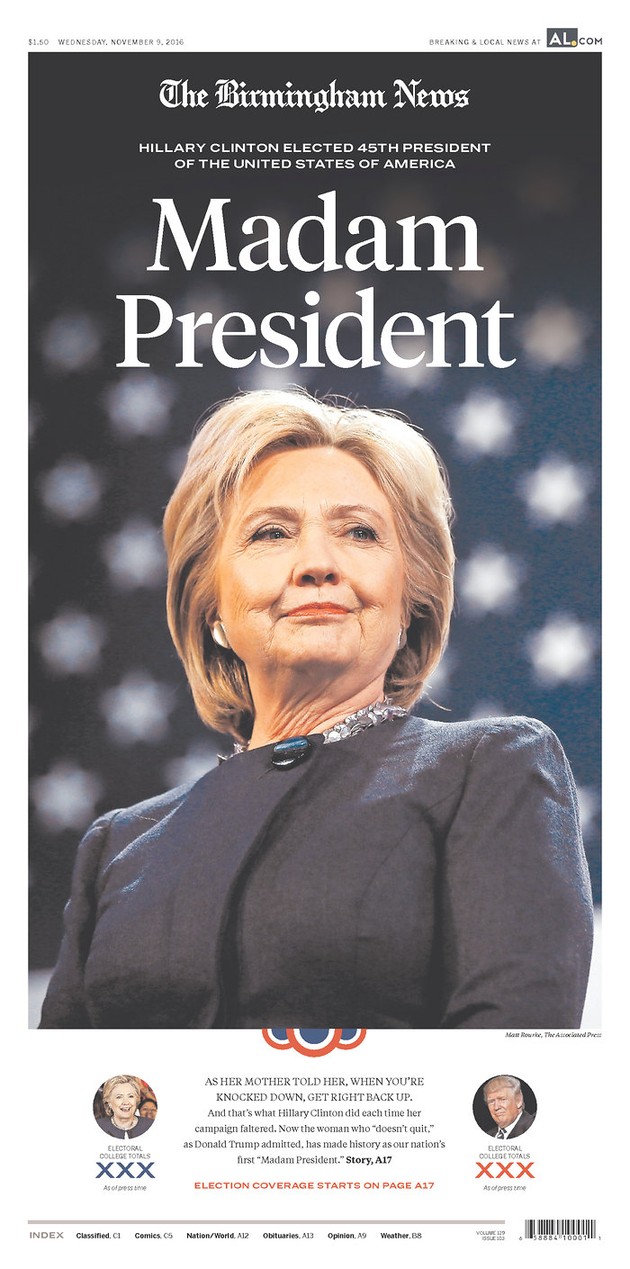 You can see an even more lorem-ipsumish iteration of the above page from The Huntsville Times: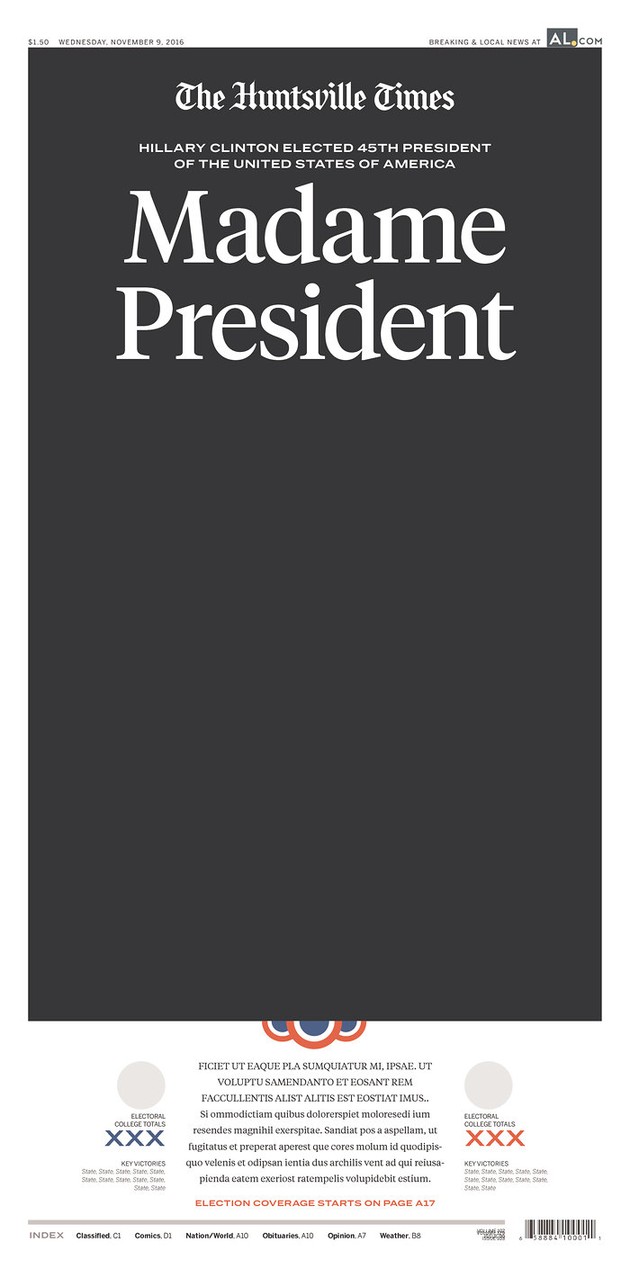 There were plenty more papers that went to print before the race was called, and opted for headlines like "Holding Our Breath,"Hair-Raiser," and "Nail-Biter." Most common, though, was language reflecting the nature of the upset: "stunning," "stunner," "shocking."
Some papers went with references to Trump's career in real estate—"Trump Towers," was a popular headline. There were also lots of references to Trump's stint as a reality-television host—with headlines that blared "You're Hired," a tagline from his show, The Apprentice. Many other papers couldn't resist some variation on the alliterative, "Trump Triumphs."
And so, even in an election that finished in as surreal a fashion as it began, the way newspapers broke the front-page news was somewhat predictable.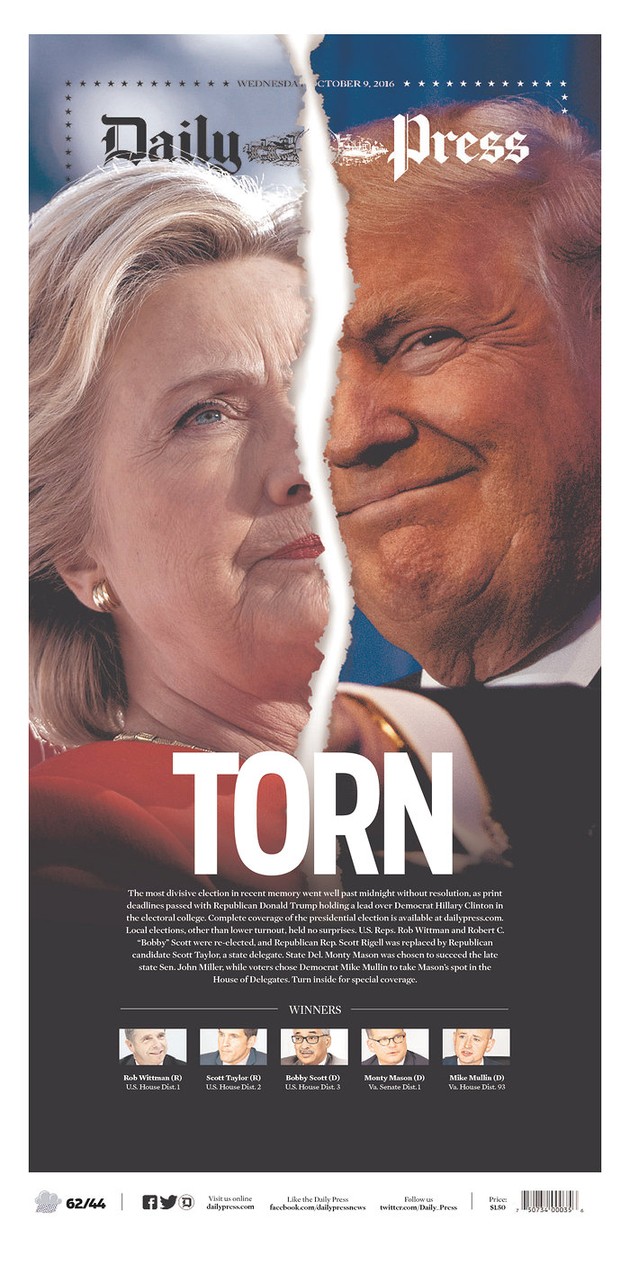 ---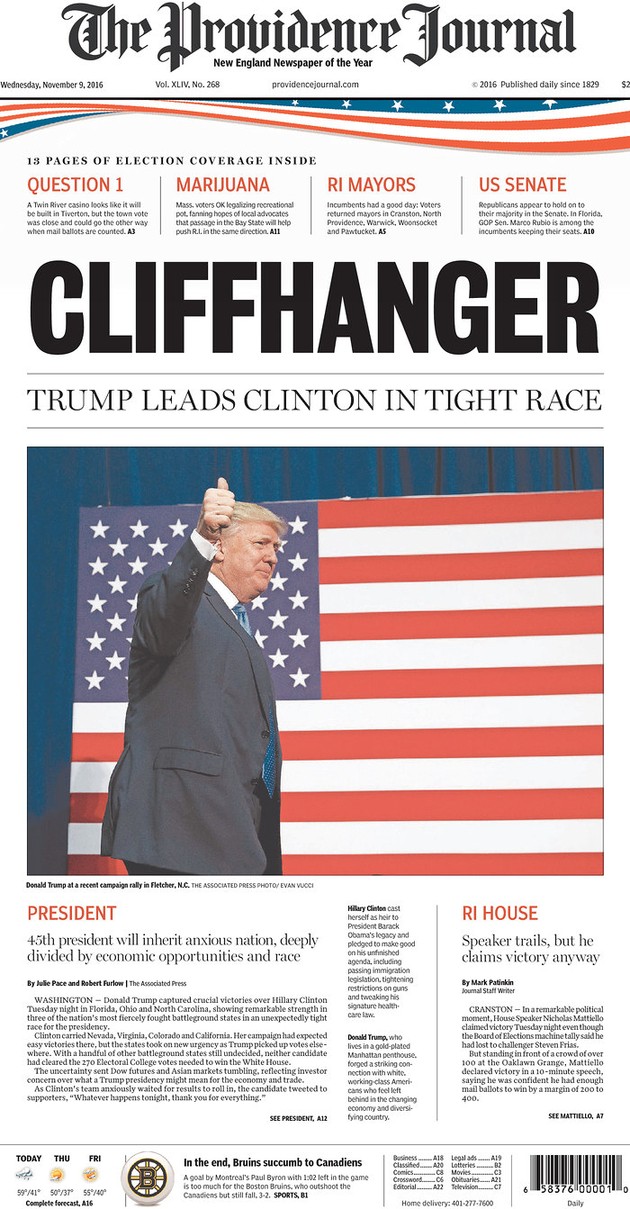 ---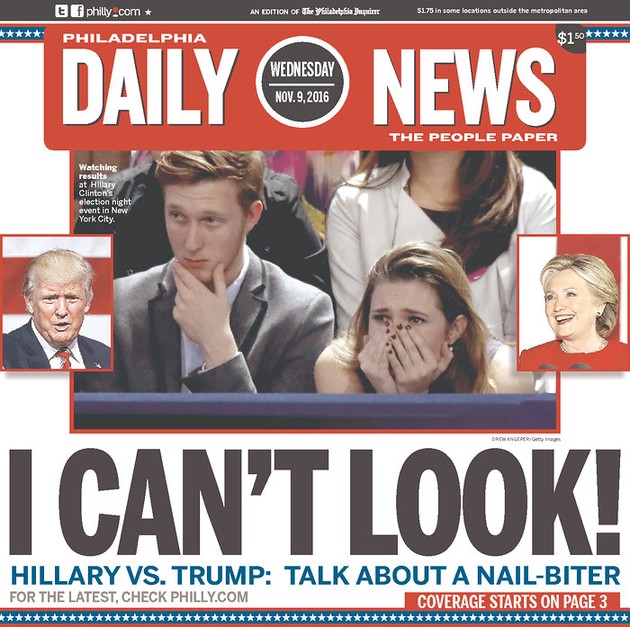 ---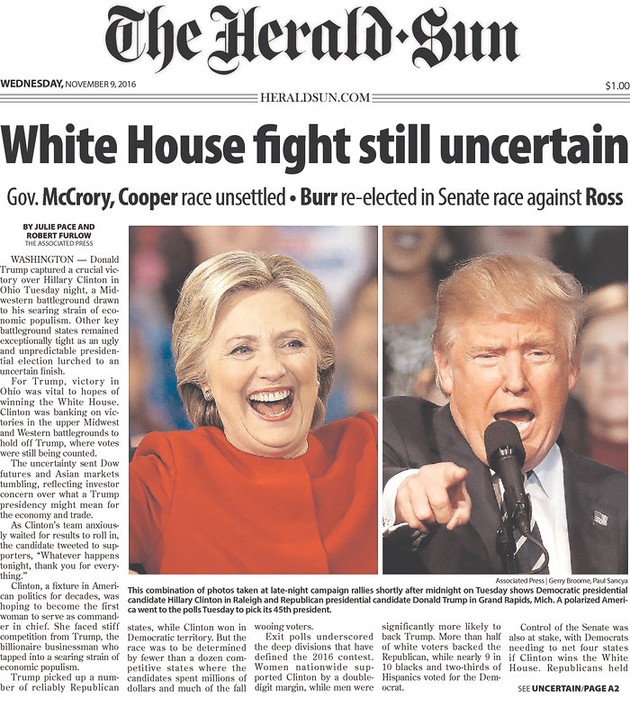 ---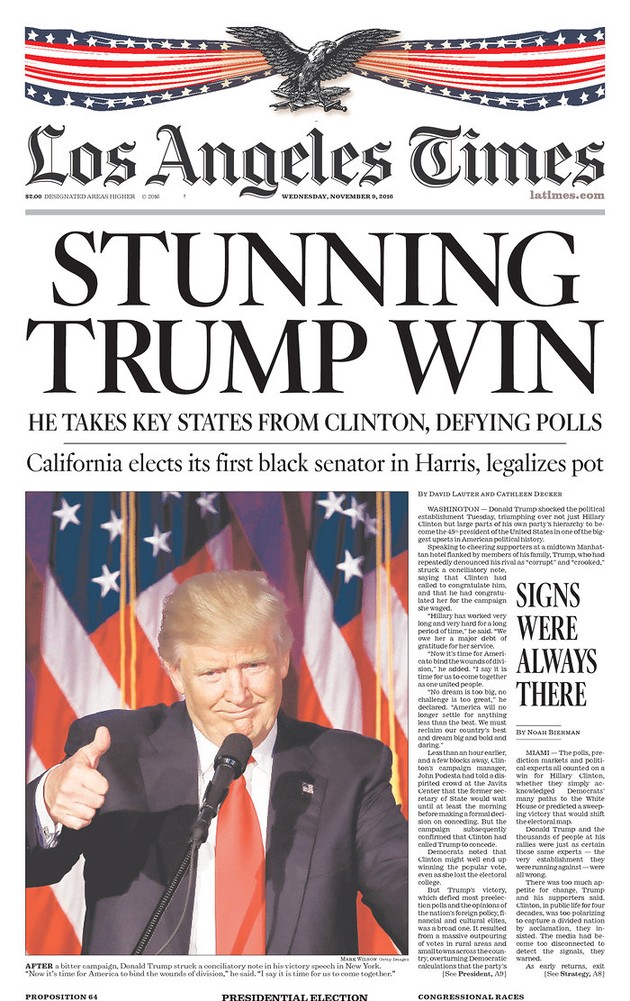 ---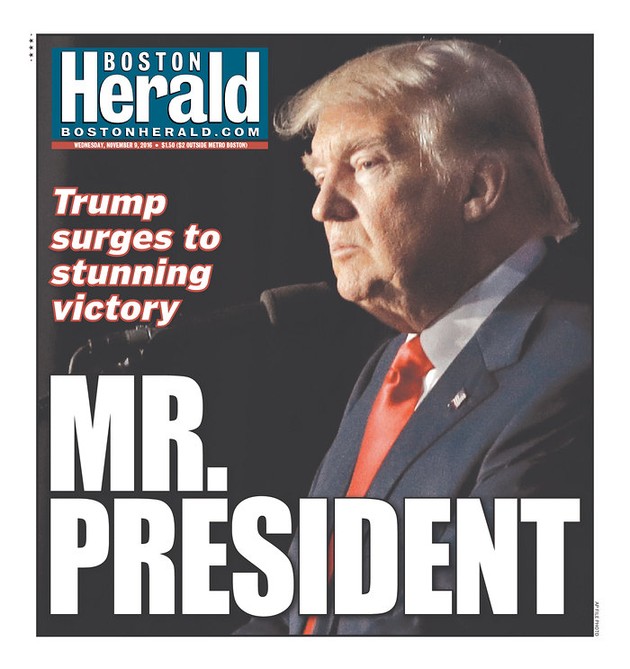 ---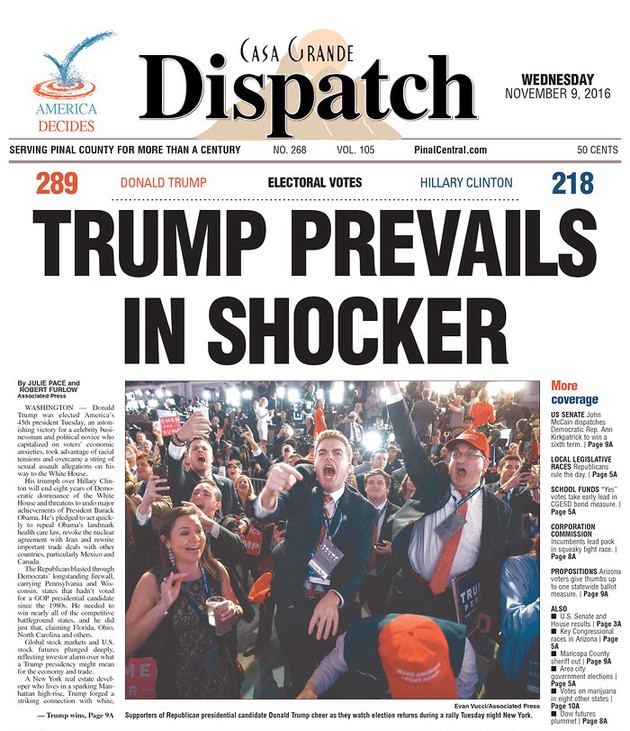 ---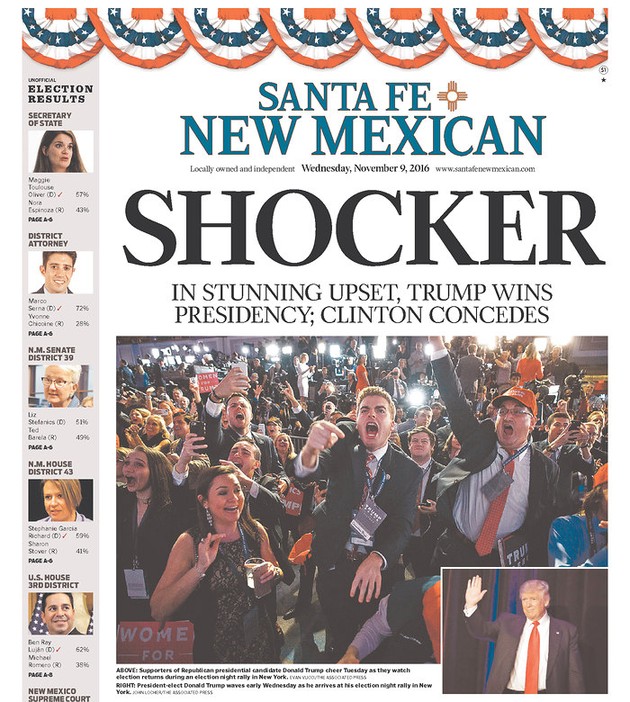 ---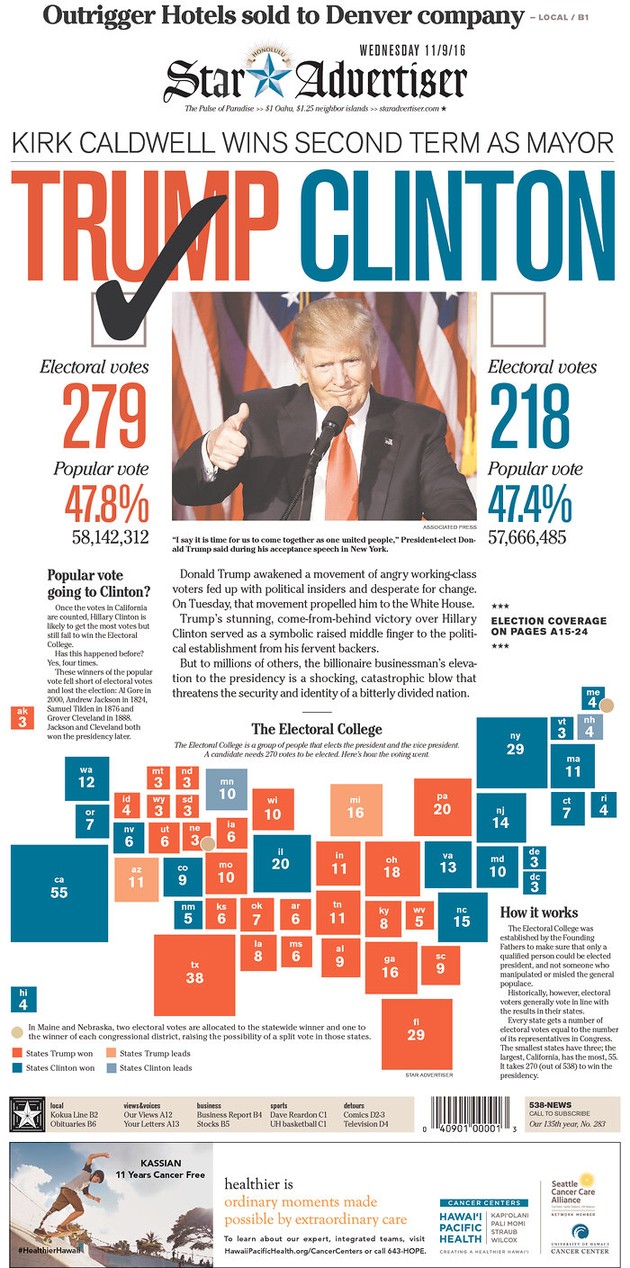 ---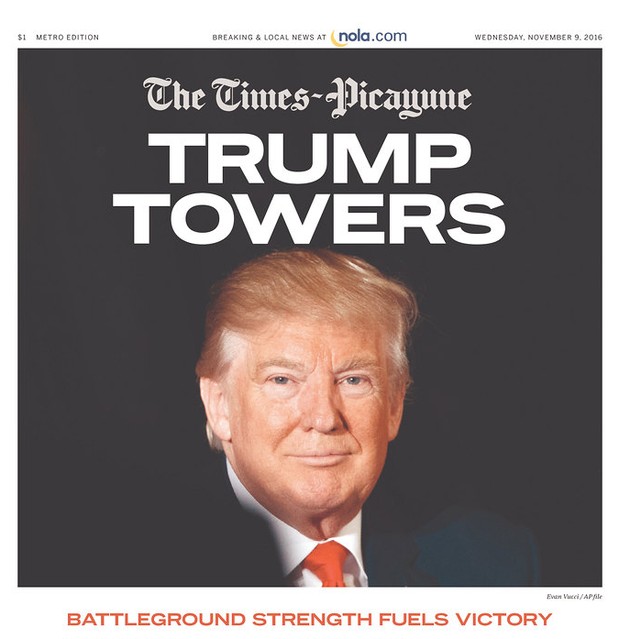 ---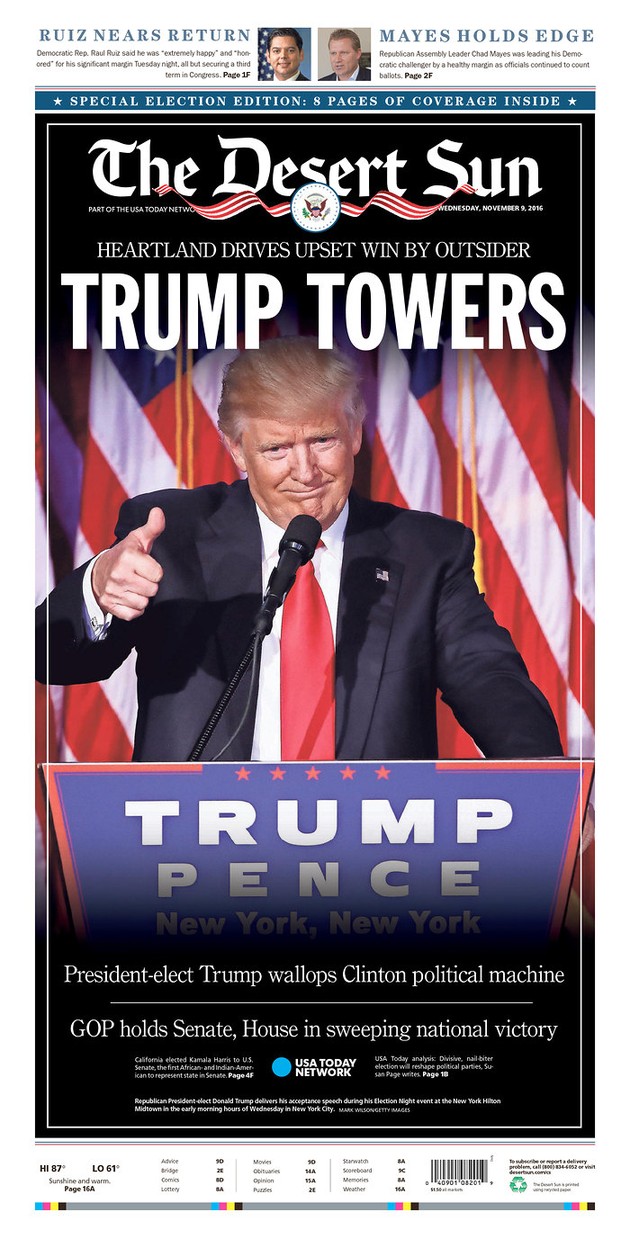 ---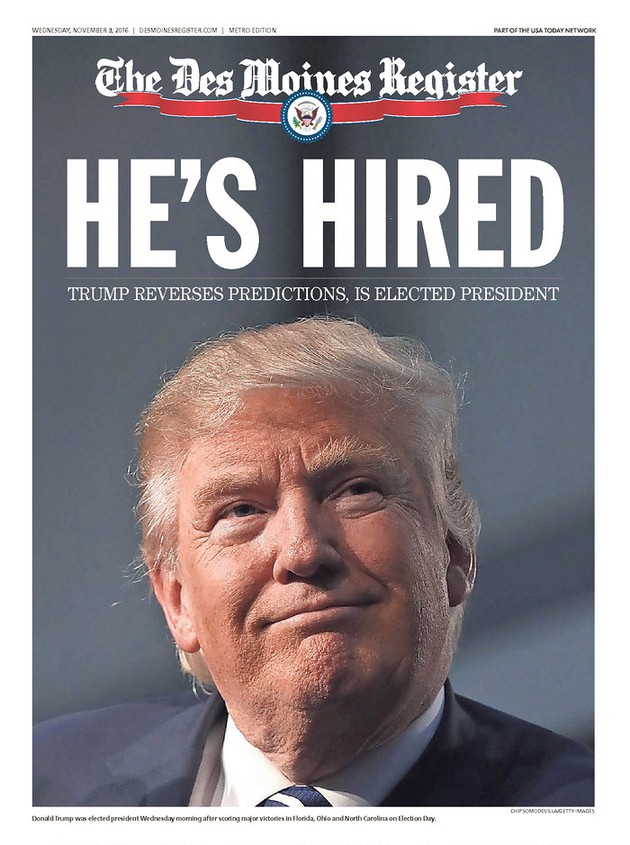 ---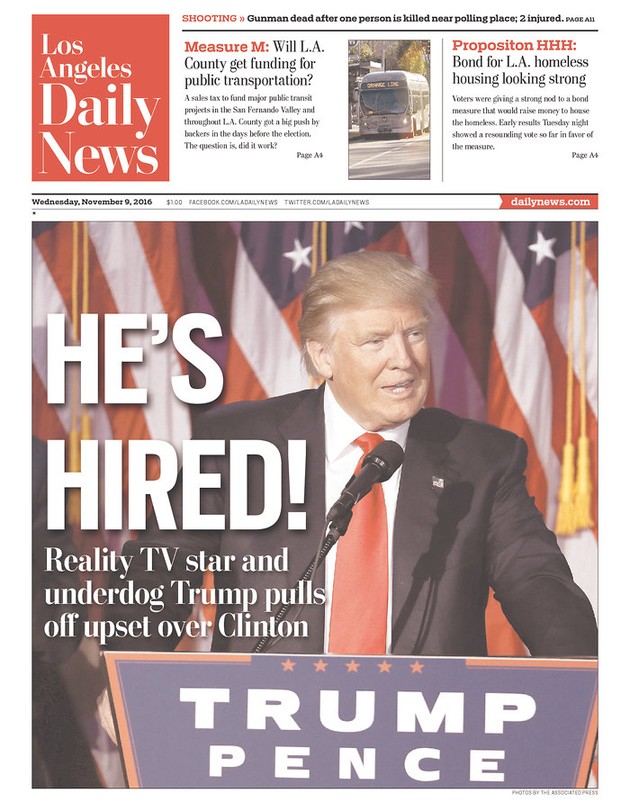 ---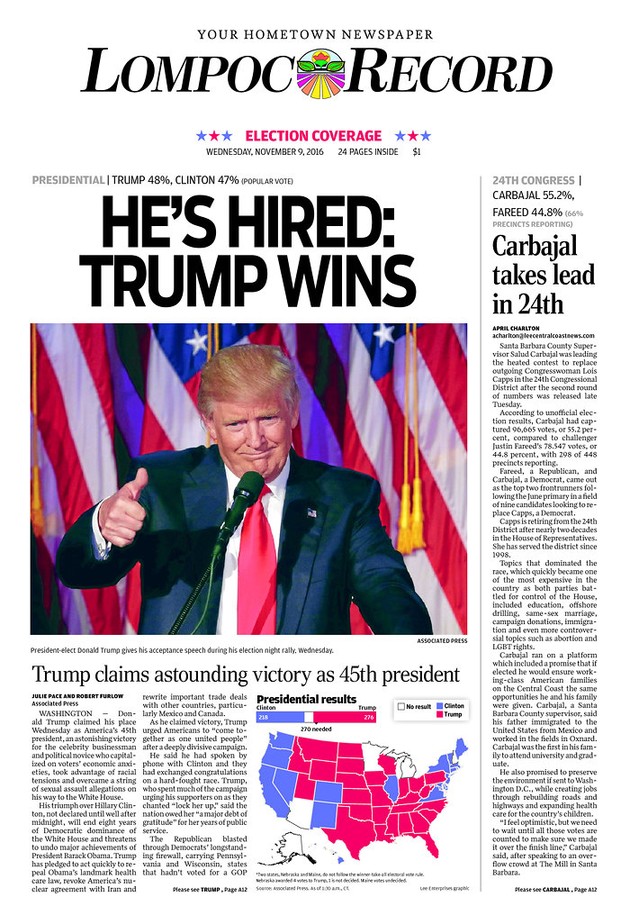 ---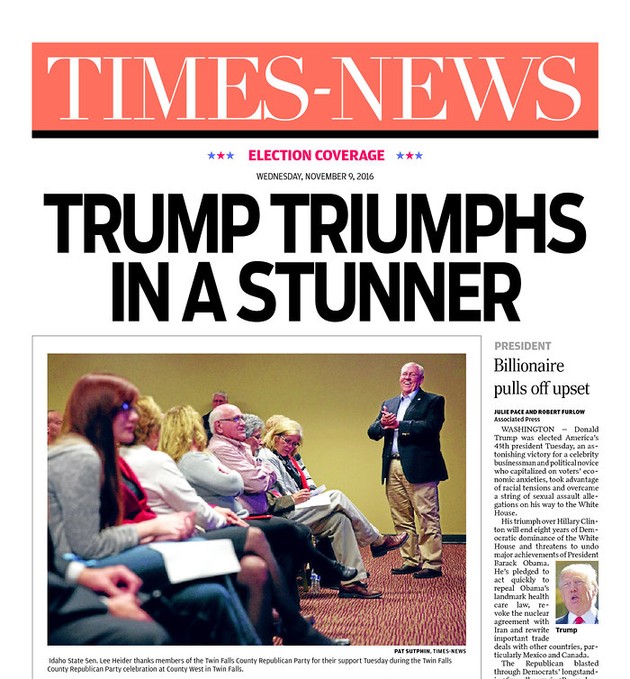 ---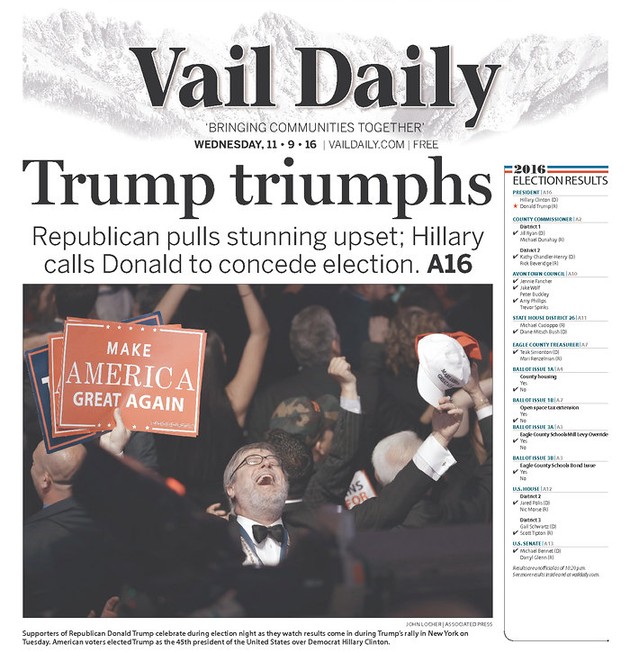 ---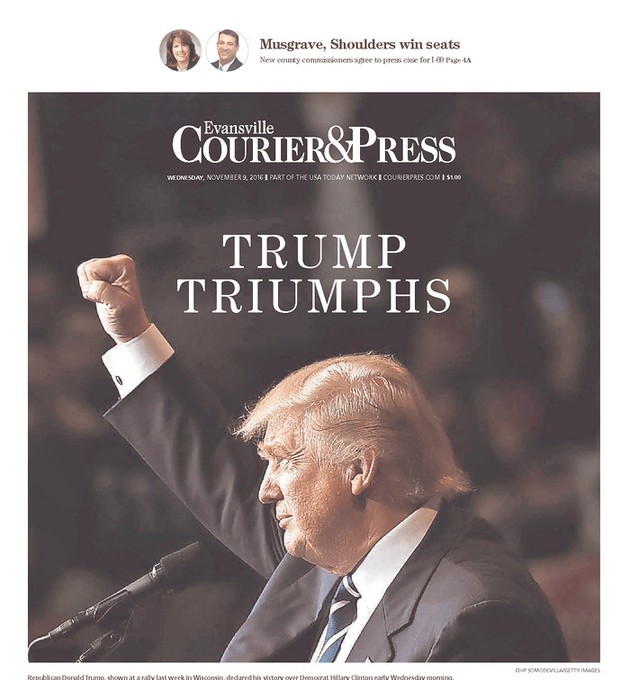 ---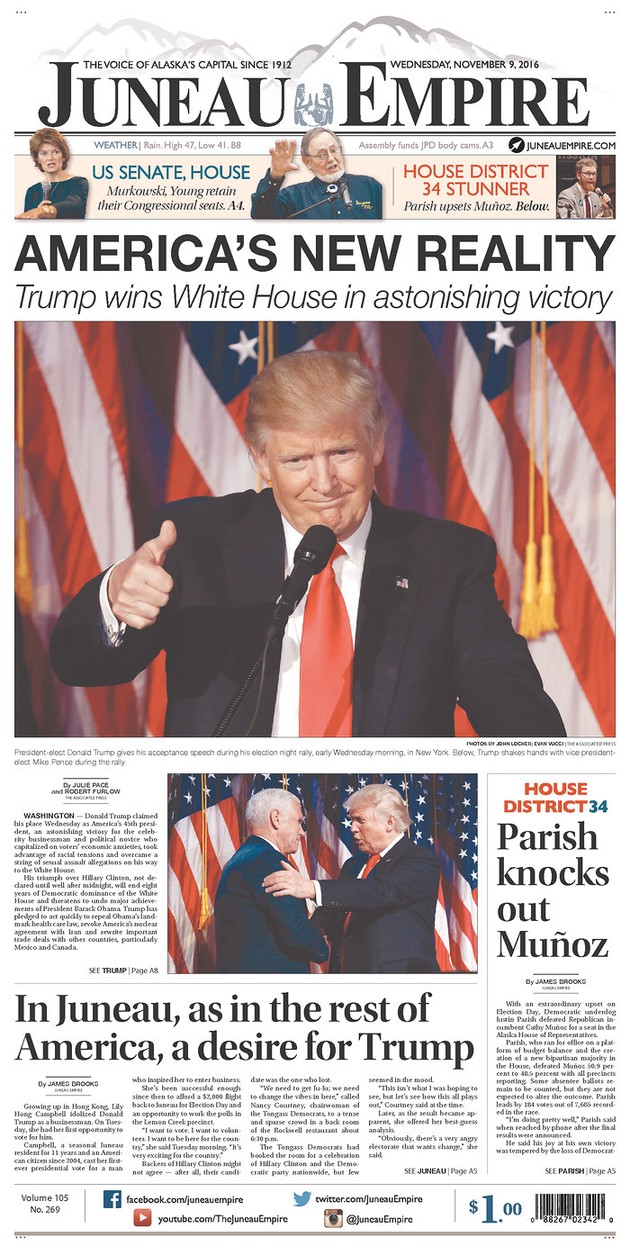 ---