Can Anonymous Compliments Make Teens Happier on Facebook?
Greenwich Compliments posts kind words about the residents of a Connecticut town—and it's running into trouble with Facebook's harassment policies.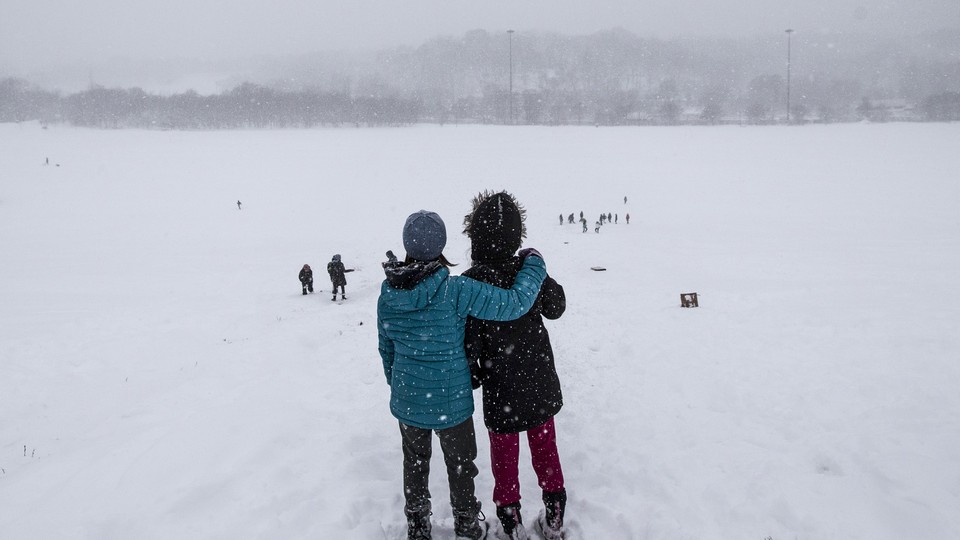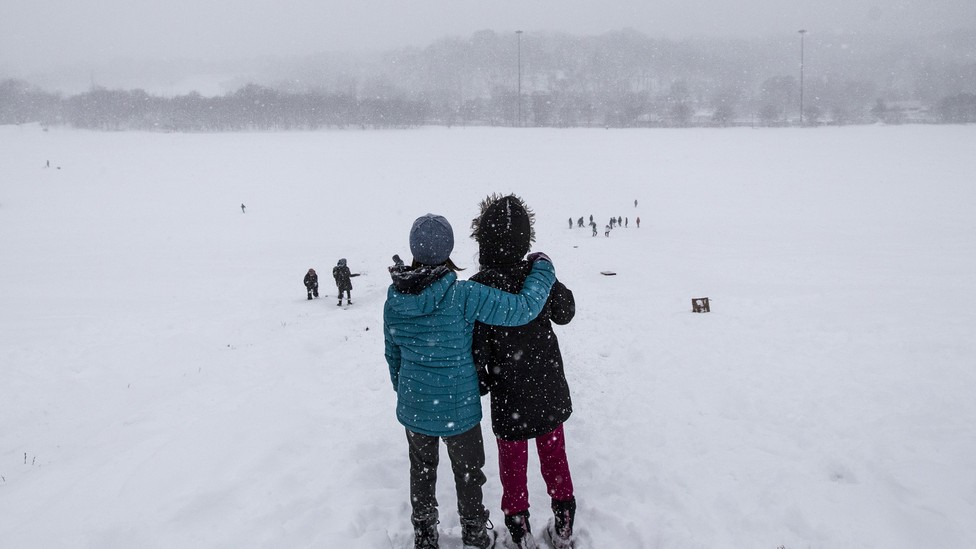 Crawford Sargent is a great guy and an even better teammate

Henry Haig is going to change the world

Brooke Cassone knowing you makes me a better person

Jess Esposito is more gorgeous than she realizes
This sampling of anonymous comments posted via Greenwich Compliments on Facebook is pretty typical. As they show up in the newsfeeds of the group's 2,700-plus members, it's hard for people not to smile.
"When I see compliments on my newsfeed, it prompts me to send in one of my own," says Madeleine Hittel, a 17-year-old resident of the Connecticut town, which is better known as a haven for New York City's hard-charging hedge fund managers than for its compassion.
Developed in response to the 2013 suicide of a long-bullied high-school student on the first day of his sophomore year, a tragedy covered in national news, Greenwich Compliments has doled out more than 10,000 compliments to the town's residents in three years, quietly bucking the trend of anonymity bringing out the worst in people online.
While the government and civil liberties groups battle issues related to online harassment and encryption software like Tor, and media companies look into solutions like The Coral Project and Civil Comments to combat rampant trolling, "friends" of Greenwich Compliments submit kind words via private message to the group's anonymous founder at a rate of five to 10 per day, seeding Facebook newsfeeds with positive remarks and affirmations.
Greenwich Compliments's goal is to create a counterbalance to the negative impact social media can have on young people. A 2015 Pew report, "Teens, Technology and Friendships," suggests that 21 percent of teens feel worse about themselves after using social media, and that 65 percent of teens with college-educated parents have found out about a party or event they weren't invited to on social media after the fact.
The Greenwich Compliments founder, a 20-something Greenwich High School graduate who returned to her hometown after college (her name has been omitted from this story so that she can continue to run the site anonymously), vets all submissions to ensure they are true compliments and not insults wrapped in compliments' clothing. Then she reprints the compliment as posts from Greenwich Compliments, and Facebook users who have joined Greenwich Compliments see compliments filtering through their newsfeeds.
To ensure no one feels left out, the founder also tries to keep track of anyone who follows the page but hasn't received a compliment, occasionally dispensing a compliment of her own when she notices someone's been overlooked.
"Words matter," she says. "Negative comments and thoughts tend to grow like weeds. I say 'you aren't athletic,' the seed is planted. Then in Gym you're the last guy picked for a team. That single idea keeps growing. Positive comments are similar; they just grow a lot slower. It's easier for you to believe me when I say 'you're ugly' than when I say 'you're beautiful.'"
Compliments are often discounted depending on their source, too. A "you're beautiful" carries less weight from your mom than from a cute guy at a party. When compliments are anonymous, they could be from anybody. "It feeds into that curiosity factor of the internet and builds a sense of mystery, but in a positive way rather than a negative way," says Ashton Armstrong, a 19-year-old Greenwich High School graduate who now works as a landscaper in town.
Armstrong reports that the Greenwich Compliments founder has become something of a sounding board in town for teens seeking someone safe to speak with. The founder confirms that several have private-messaged her in a crisis, or to ask for advice or simply vent.
According to the social-media scholar and youth researcher danah boyd, anonymity has always been important for teens. She references the old tradition of "Dear Diary." "Trust is built in complicated ways," she says. "And there's a lot of value in speaking to 'nobody.'"
But for Facebook, anonymity is a big no-no. In May, the behemoth social networking platform locked the original Greenwich Compliments profile, preventing the founder from logging in, reviewing compliments, and tagging complimentees. Citing the company's identity policies, a Facebook representative explained that in the great majority of cases, anonymous accounts set up with fictional names are used to shame and harass other people.
"Sometimes anonymity can lead to 'de-individuation' a process by which people often say and do things that they normally wouldn't," says Marc Brackett, who runs Yale University's Center for Emotional Intelligence and also works with Facebook's "compassion team," a group of product managers, designers, and engineers exploring ways to make technology more compassionate.
But what if that "de-individuation" has a positive outcome?
"Sometimes, it's hard to compliment someone you've never really talked to before," says Madeleine Hittel, the Greenwich teen. "Genuine compliments among classmates are not very common outside of one's friendship circle. Although it's sad that deep, face-to-face conversation is less common, people my age find comfort in the familiarity of keyboards and screens. There's something about the mystery of anonymity that helps teenagers to speak their minds."
Sherry Turkle, the author of Alone Together: Why We Expect More From Technology and Less from Each Other and Reclaiming Conversation: The Power of Talk in a Digital Age, concurs. But while she applauds Greenwich Compliments, she thinks it needs to go further. "On the one hand, I feel better about a compliment than a swipe," she says, referencing the rejection gesture that's gained popularity thanks to the dating app Tinder. "On the other, I feel that this phenomenon is part of a trend toward a flight from conversation, from the face-to-face conversations that facilitate empathy, understanding, deep exchange, and the recognition that these teens need."
She compares a quick compliment to a high-five. "It is a sign of approval, but to forge feelings of recognition and acceptance in a community, we need more. I hope the effort will expose its limitations and lead to organizing spaces to meet in person."
It may have to. After Facebook's intervention in May, Greenwich Compliments had to convert itself from a profile to a group, which means its functionality is more limited, and fewer people see compliments in their newsfeeds. Activity on the page has dropped since.
Although the founder has had an initial conversation with product managers from Facebook's compassion team, no progress has been made to restore the original version. Still, she hopes to prevail and convince Facebook to modify its rules for profiles that aspire to leverage anonymity for kindness.