How Jennifer Lopez Inspired the Internet as We Know It
The pop star's iconic green dress revolutionized search.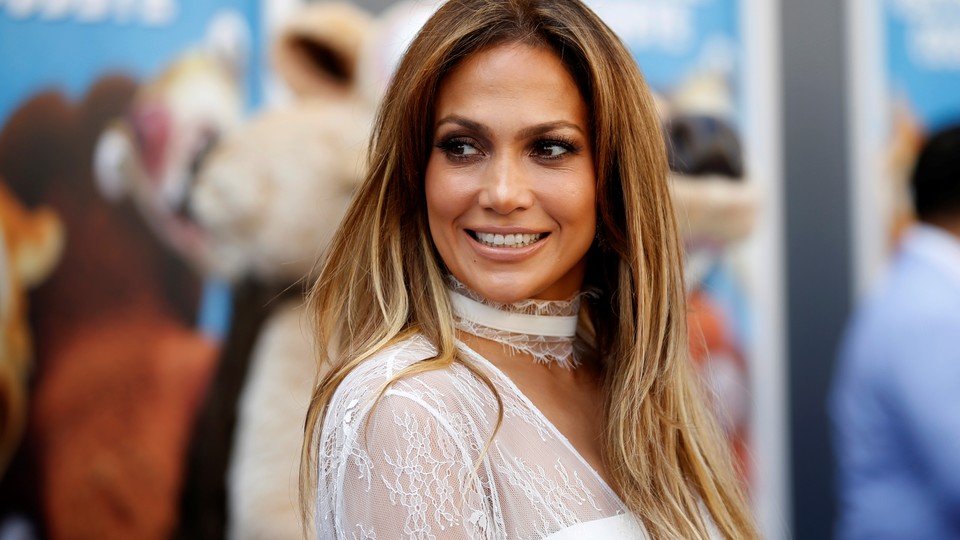 I'm going to begin this story by showing you a photograph that may or may not immediately transport you back in time, to a not-so-distant moment in pop-culture history, in the year 2000.
Are you ready? Here it is: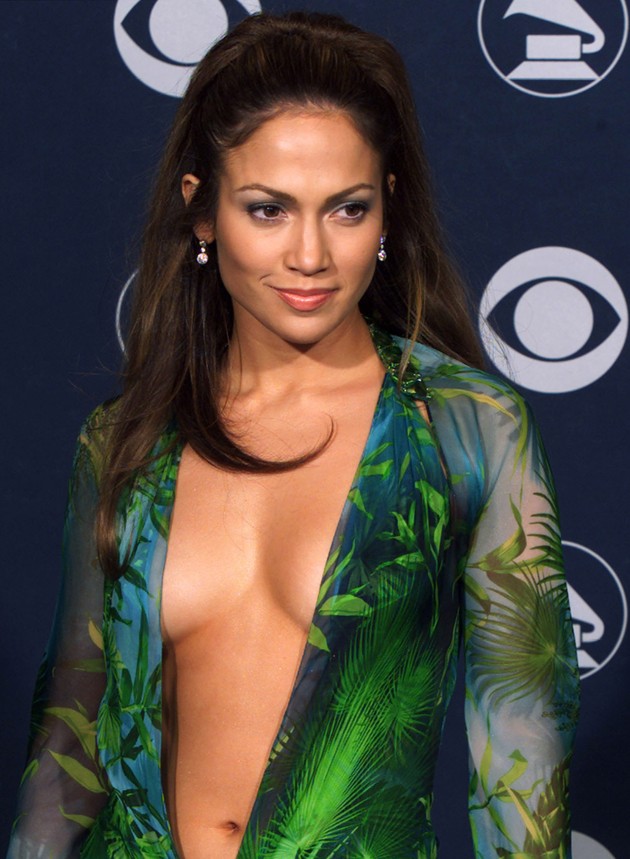 Yes, that's Jennifer Lopez. Yes, that is the dress. (Not to be confused with the other "the dress," or the other other one.) Sixteen years ago, the ethereal jungle-green Versace number was her outfit to the Grammys, where it immediately took on a cultural life of its own. The gown, with its gauzy fabric and a neckline and hemline that plunged in opposite directions, is now seen as iconic. It was on the cover of magazines. It was an obsession among fashion writers. One of the creators of South Park, Trey Parker, donned the design on the red carpet at the Academy Awards a month after Lopez made it famous. (He and his creative partner, Matt Stone, who wore a pale pink dress inspired by Gwyneth Paltrow, later said they had dropped acid beforehand.) A duplicate of the Versace dress wound up on display in the Grammy Museum in Los Angeles.
But Lopez's ensemble wasn't just destined to remain a cultural touchstone, it became a technological one, too. Except most people didn't know that at time time.
Lopez's Versace dress appeared in an era when the web was, in many ways, a very different place. Forget the iPhone, or the mobile revolution it sparked; the first iPod hadn't even come out yet. These were the days when people were still using Napster to share music. Kazaa wasn't even a thing yet. Google was just two years old, and it was still "pretty rough" as Eric Schmidt, the executive chairman of Alphabet (Google's parent company) wrote in an essay for the website Project Syndicate last year.
Back then, when you went looking for something on Google, the search engine returned a full page of text, broken up by simple blue hyperlinks. That was it. No images. No embedded answers to questions. It was "not great by today's standards," Schmidt wrote.
"After all, people wanted more than just text," he continued. "This first became apparent after the 2000 Grammy Awards, where Jennifer Lopez wore a green dress that, well, caught the world's attention. At the time, it was the most popular search query we had ever seen. But we had no surefire way of getting users exactly what they wanted: J­Lo wearing that dress. Google Image Search was born."
Imperfect though it is, Google Images is now a fundamental part of the online search experience. It has helped shape a more visual web. And if it weren't for Lopez's decision to wear that vivid Versace dress, who knows what massive, simultaneous image-search might have prompted engineers to create such a tool.