Why Do Women Inventors Hold So Few Patents?
At the rate we're going, women won't hold as many patents as men until the year 2092.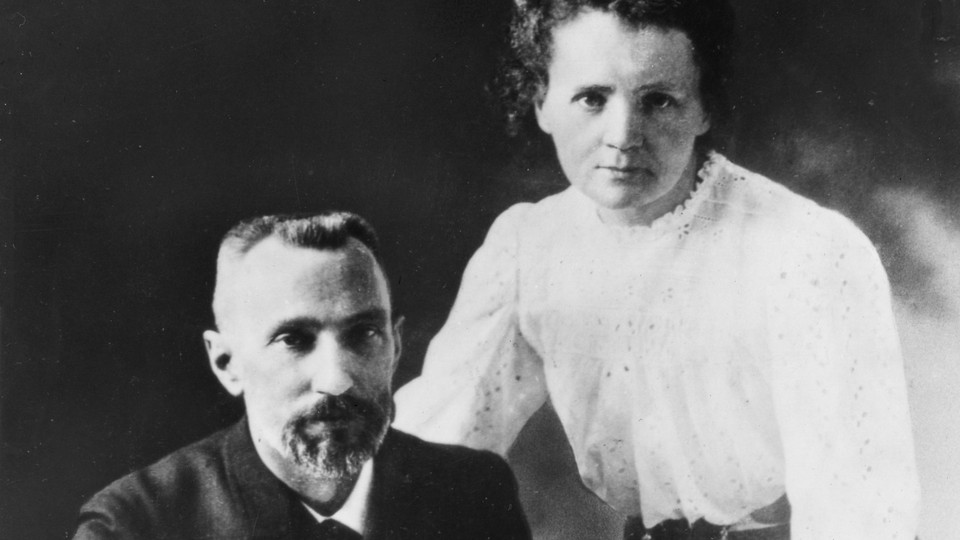 Lisa Seacat DeLuca is the most prolific inventor in IBM history. She also happens to be a woman, a detail that's notable perhaps only because of the outsized number of men who hold patents in the United States.
DeLuca, who's focused on wearables and mobile security, has more than 400 patents and patent applications in her name. (One recent invention is a device that shares her home network's Wi-Fi password to approved visitors when they walk in the door, according to Security Intelligence, an IBM publication.)
Since 1977, women have quintupled their representation among patent holders, yet they still hold "an extremely small share of patents," according to a new paper by the Institute for Women's Policy Research. Four decades ago, 3 percent of all patents listed at least one woman inventor. As of 2010, nearly 19 percent of patents did. Overall, more than 81 percent of patents include no women.
At this rate, based on how things have changed in the past 15 years, women aren't expected to reach parity in patenting until 2092, the report says.
Even among filings that include women, fewer than 8 percent of patents list women as the primary inventor. In those cases, the patents are most often for technologies associated with "traditional female roles, such as jewelry and apparel." Researchers attribute the patent gender gap to a shortage of women in science, technology, engineering, and math fields—and by extension to the dearth of women who earn degrees in these areas, compared with men. But other reports have suggested that this so-called pipeline problem plays only a tiny part in explaining why women hold so few patents, as Karen Frenkel wrote for the Association for Computing Machinery in 2013, "women with such degrees are barely more likely to patent than women who lack them." (And, indeed, the pipeline problem has at times been a sort of scapegoat for technology companies that acknowledge a lack of diversity in their workforces, but do nothing to improve it.)
"The most significant determinant is women's underrepresentation in patent-intensive fields," Frenkel wrote, citing a 2013 paper about why women patentees are underrepresented, "especially in electrical and mechanical engineering, and in patent-intensive jobs, especially development and design."
The patent shortage among women is more than just theoretically meaningful. Holding a patent can help a person secure venture capital, and is widely considered crucial for attracting investors, according to a 2010 Commerce Department study. Securing venture capital is a distinct challenge among women business owners. Even though more than 36 percent of all businesses in the U.S. are owned by women, a minuscule portion of venture capital funding—some 3 percent of it—goes to women-owned companies, the Institute for Women's Policy Report says. Additionally, men are four times more likely than women to have received outsider equity to finance their businesses.
That may have something to do with the strength of mostly male professional networks. Having solid industry contacts is a "strong predictor" of patenting involvement, but women tend to have "smaller and lower-level" professional networks than their male counterparts.
There's evidence to suggest the inclusion of women inventors is good not just for women, but for business. Technological innovation is a huge driver of economic growth in the United States—it accounts for three-quarters of the nation's postwar grown, the Commerce Department says. This kind of growth also produced high-paying jobs.
Technology that's patented by teams that include women seem to fare better over time, too. Information technology patents with mixed-sex teams are cited most often in subsequent patent applications, "suggesting that greater diversity may lead to the development of patents that are more useful and successful," the report says.
Its authors make a series of recommendations for how to begin closing the gap. For one thing, they say, the United States Patent and Trademark Office needs to build systems to track women's progress in patenting. Employers should also help women inventors cover the cost of filing patents. Legal fees alone can cost $15,000 or more, "which can pose a substantial barrier for women and underrepresented communities of color, since they earn less, on average, than white men," the report says. DeLuca has credited IBM for helping support her ambitions, and making the patent filing process less intimidating.
"Anyone can come up with ideas very quickly," DeLuca, the IBM inventor, told MIT Technology Review last year. "It's taking the time to write them down and do research to figure out if it's a great idea or how to make it an even better idea—that's really the bottleneck in innovation."