The Next Aviation Adventure to Follow: Youngest-Ever Solo Around the World Flight
Editor's Note:
This article previously appeared in a different format as part of The Atlantic's Notes section, retired in 2021.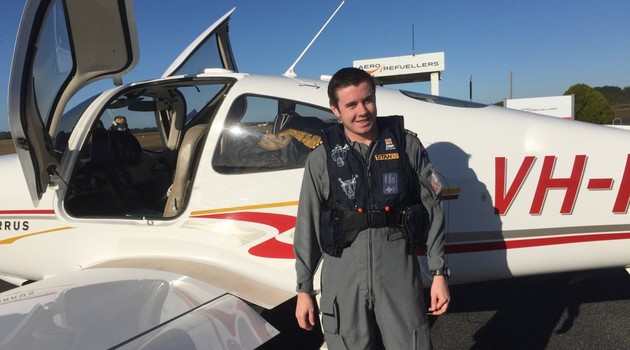 Many generations have gone by since the world-riveting exploits of Charles Lindbergh, since the tragic mystery of Amelia Earhart, since the still underappreciated achievement of Jerrie Mock (the self-described flying housewife from Columbus, Ohio, who in 1964 became the first woman to fly solo around the world). But attempts at record-setting aviation feats continue.
The most notable of the past year has no doubt been the global flight of Solar Impulse, which has been crossing oceans, deserts, and mountain ranges powered by nothing but the sun. Here is a different kind of round-the-world event, coming up from Australia:
Lachlan "Lachie" Smart is an 18-year-old from Queensland who plans to set off on July 4 for a solo trip around the world. The planned route list is here, and a live-tracker for the flight will be here. A blog about his training flights and general preparation is here.
I'll be following the updates. Safe flying and tailwinds to young Mr. Smart.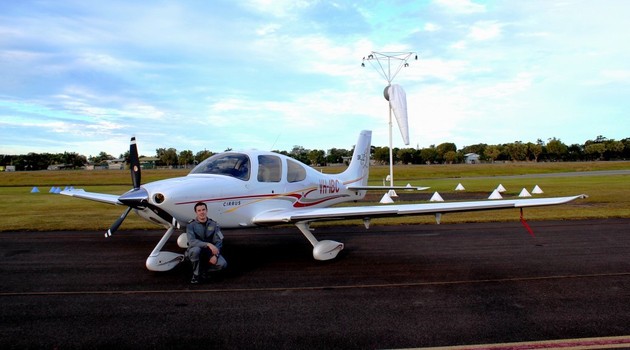 Update: As of mid-afternoon July 3 U.S.-Eastern time, the first leg of the flight is underway, and is trackable here on FlightAware.