Reader Invention: A Sensor That Monitors When a Bike Rack Is Full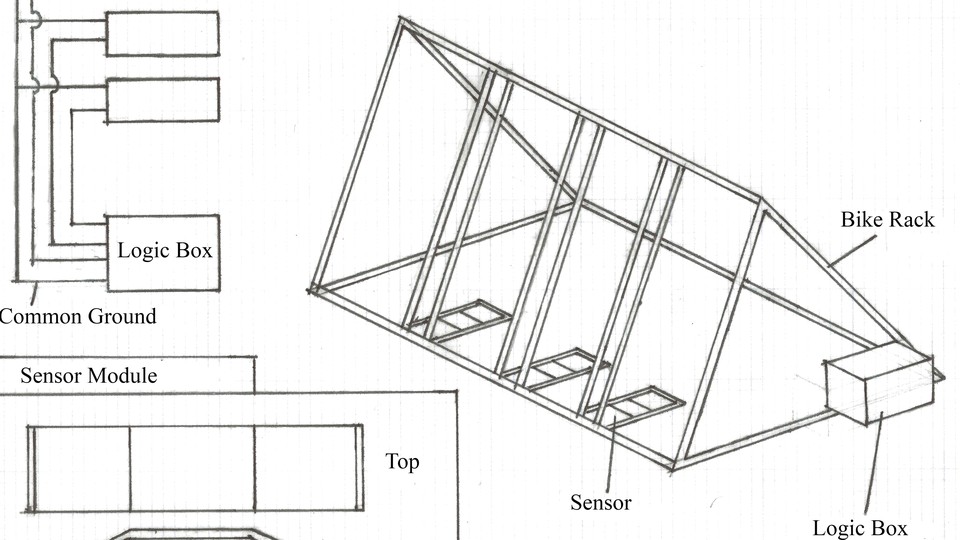 Editor's Note:
This article previously appeared in a different format as part of The Atlantic's Notes section, retired in 2021.
A few weeks back, I wrote about building a smartwatch app that finds open Capitol Bikeshare docks while in transit.
Richard Smith, 17, did me one better. (Disclosure: His sister, Rosa, is a new assistant editor at The Atlantic.) Last year, in Portland, Oregon, the teenager built a device that attaches to conventional bike racks and monitors how often they're used, building a online heat map. It was a team effort with other classmates through Portland State University's Innovation Challenge, an engineering contest for high school students. Here's Richard:
People can lock up their own bikes with their own locks completely for free. The system would collect data about how often people lock and unlock their bikes, where they do so, and when. This would allow the system to build a "heat map" of the most popular locations around town, and at what times these lock up locations are most active. It would also provide live information on how many spots are open at any given location. All of this information can be accessed 24/7 via a smartphone app or a website.
To build the device, Richard used a Raspberry Pi and an Arduino—two credit card-sized computers—along with pressure sensors and a solar-powered battery: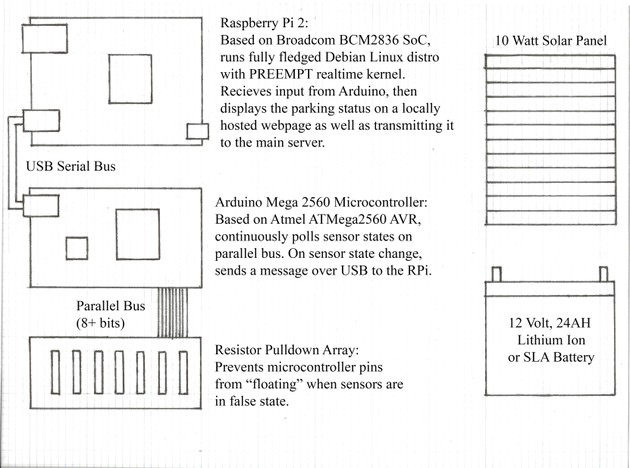 I'm planning to use my own Raspberry Pi for some upcoming projects. Their invention fit well with the challenge's prompt, writes Richard:
The prompt for our challenge was "Smarter Cities." We were inspired to work on transportation because of how bad the traffic has become in Portland over the last decade. Because Portland is already a very bike-friendly city, we wanted to figure out a way to encourage people who don't bike very much to do so more often—and not charge them for it either.
Awesome stuff.