You Aren't Crazy: The New Mother Jones Logo Is Changing Colors
Editor's Note:
This article previously appeared in a different format as part of The Atlantic's Notes section, retired in 2021.
This morning, Mother Jones unveiled new designs for both the magazine and website to celebrate the publication's 40th anniversary. In a note introducing the changes, editor Clara Jeffrey says her coworkers are "obsessed with our new favorite color, orange."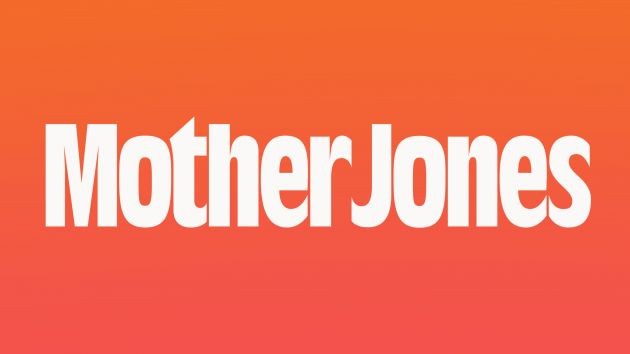 My first response to the new look was an unbroken string of applause emoji.
My second take was self doubt. Is that ... is that what orange looks like?
Toward the top of the graphic, sure. As a University of Texas alum, I'd recognize burnt orange anywhere. I'm comfortable declaring part of the new logo to be burnt orange or Longhorn-adjacent. Hook 'em, Mother Jones!
But the bottom of this logo treatment is far from the comforting colors of campus, instead awash in grapefruit hues. Adrienne shared the same reaction—at least, the part about seeing a gradient that changes from orange to pink. And we weren't alone.
"If you hadn't told me some people see a wash, it probably would have looked all one color—orange—to me," texted a friend, a painting professor I consulted, fearing that others might see a white-and-gold logo.
But nope. No need to consult color theory. No need to dredge up traumatic memories. This Mother Jones sample is no illusion. Using highly sophisticated forensic analysis tools going well beyond the droplet function in Paintbrush, I deduced two distinct tones, with totally different hashtags and coordinates:


Now, orange you glad I asked?
*closes tab*
*deletes account*