Solar-Power Plane Crosses the Pacific, and Other News From the Skies
Editor's Note:
This article previously appeared in a different format as part of The Atlantic's Notes section, retired in 2021.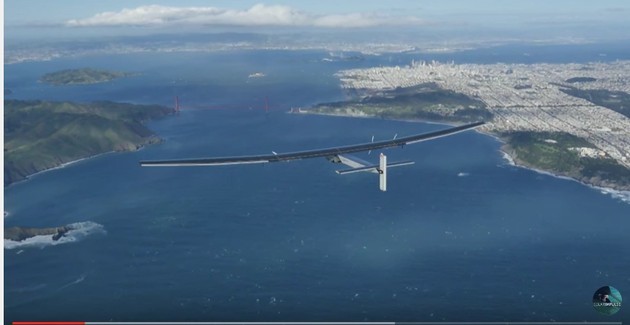 As a break from political drear, a festival of news from the skies.
1) Good news: Solar Impulse. Last year the completely solar-powered airplane, Solar Impulse, had to interrupt its planned around-the-world zero-emissions flight because of various repair issues. They're back in business now, having successfully crossed the Pacific and crossed the Rockies and reached, for now, Tulsa, Oklahoma. Well done.
2) Less good news: Tracey Curtis-Taylor. Ms. Curtis-Taylor, who has been doing long-distance flights all around the world, began this spring a biplane trek across the country, Seattle to Boston, recreating the route of the old air mail pilots. This past week her trip was interrupted by a (non-injury) crash in Arizona.  Glad she is OK, hope (as with Solar Impulse) that the trip resumes. Map below: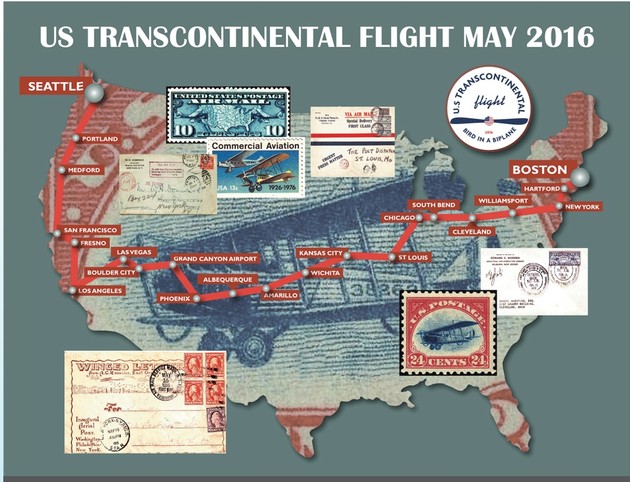 3) Idealistic news. Lilium aviation, a German company, offers you this. We'll see!
4) Informative news: "Future Tense" A week ago, just off a very long airline flight from Australia, I was part of a very interesting New America Foundation / Arizona State / Slate / "Future Tense" session on the future of commercial airline travel.
The session, which you can see below, begins with Andres Martinez, of New America and ASU,  presenting a very droll video about how glamorous the Jet Age seemed back in the Mad Men era. After that you'll hear a really interesting range of panelists talk about what can and cannot change. They're from NASA and the Air Force, the FAA and a variety of established and start-up companies, all arguing in different ways that better air-travel days are ahead. I learned a lot, and recommend it.