How Twitter's New Reply System Will Work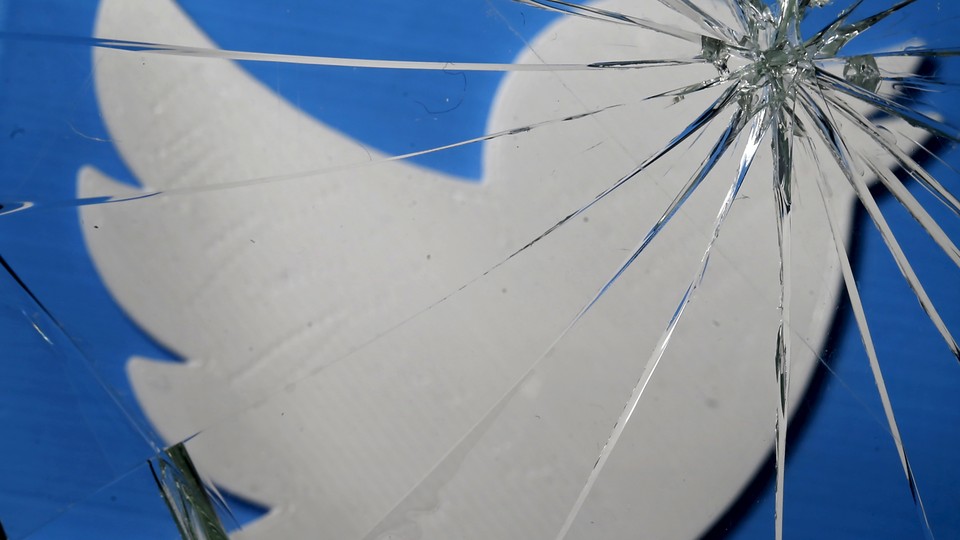 At times, Twitter, the world's third-largest social network, can resemble a religion.
It demands fealty to old and arbitrary rules. It forces followers to learn magic words and incantations. It harbors its own sects and schisms, most of which are poorly documented and little-known beyond the site. It is, in sum, as much a community of practice as a consumer product—and it can determine the shape of its most ardent acolytes' lives.
Twitter's cultish aura has long seemed to stymie new users from joining the network. Though its user base ticked up by 5 million during the first three months of 2016, Twitter has never been able to recreate the fast growth that it saw in its early years, especially among Americans. Investors have hoped that by culling some of its more arcane rituals, it might finally attract a wider set.
On Tuesday, Twitter announced steps that it hopes will do just that. The company adjusted and simplified how it handles replies, the main mechanism by which users comment on each others' posts. But it debuted the changes in a blog post that was itself confusing, especially to users who understood how the old system worked.
After talking to a Twitter representative, I've now sorted out some of the confusion. Or, at least, I understand the changes myself.
Here is the biggest difference: When you reply to someone on Twitter, your tweet will no longer begin with an @-reply. Instead, the usernames of everyone you're replying to will be embedded in the metadata of the tweet. Those usernames will also no longer now count against each tweet's 140-character limit.
Here is the second biggest difference: If you start a tweet with someone's username—a move that previously would have made your tweet function like an @-reply—all of your followers will be able to see the tweet. The person's username will count against the 140-character limit.
Twitter will not change how replies are displayed. If you reply to someone in the new system, only people who follow both you and that person will be able to see your tweet.
This might confuse longtime Twitter users, who have been trained to expect @-mentions and replies to go hand in hand. That is, if someone was replying to one of your tweets, they mentioned your username by default. But Twitter is now effectively severing the connection between replies and @-mentions: If someone mentions your username on Twitter, you will still be shown that tweet in your notifications menu; but when someone replies to you, it will look less like an @-reply. As Twitter writes in their blog post, this change in the software retires the ".@" convention, where you had to put a period in front of someone's username if you wanted all your followers to see your tweets.
Twitter took two other steps toward simplifying its service, both less confusing. The first is that people may retweet or quote their own tweets. Previously, someone could only retweet other people's tweets.
The second is that Twitter will no longer count multimedia—images and videos—against the 140-character limit. As Mike Isaac writes at The New York Times, this will likely make tweets more GIF, video, and image-heavy, pushing them to look more like Facebook posts. (This final change was previewed last week in a Bloomberg News report. Contrary to that report, however, links in tweets will still count against the 140-character limit.)
If this all seems a little handwave-y, it's because Twitter doesn't seem to have finished designing the product yet. We don't know how these new replies will look in action. Its press release says that it is announcing the new features months early to give developers time to plan for them, but it's also likely signaling to Wall Street that it is continuing to simplify things. Twitter revenue missed expectations during the first quarter of 2016, and the company's stock has fallen $22 since this time last year. The company remains unprofitable.
Indeed, the most hopeful sign in its press release announcing the new reply system didn't concern replies at all. The company has also changed its "on-boarding" process—that is, the interface that welcomes new users to the site and gets them set up—since the beginning of the year.
"This new on-boarding flow has resulted in dramatic increases in follows, up 48 percent, and mutual follows, up 56 percent, on average across both iOS and Android OS," the company said. Mutual follows may be the most important metric on Twitter, since it determines how much a user has found their community on the site.
I still think Twitter has larger problems than its interface— but this isn't a bad sign.