The Literary Magazine of the Dark Web
The editors are betting that anonymity can help creativity to thrive.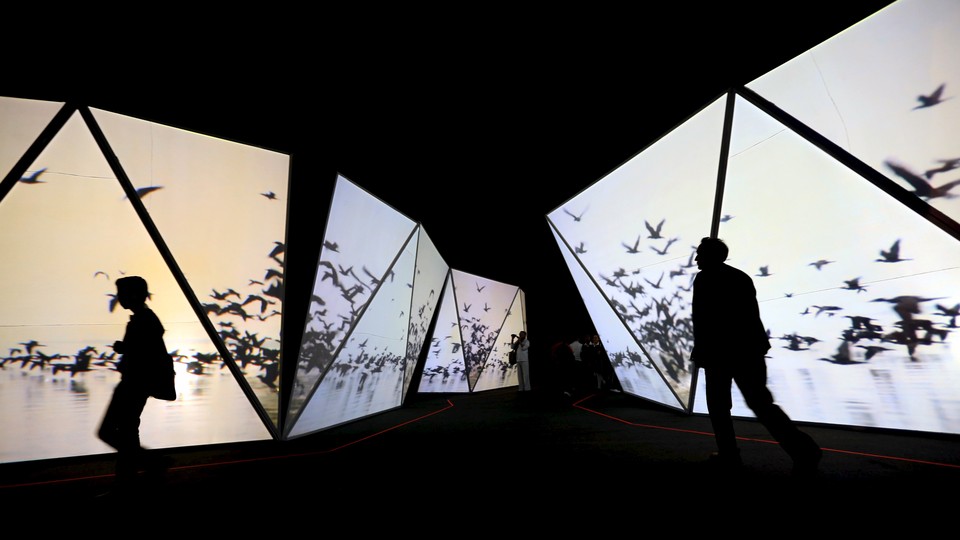 Of all the places to start a literary journal, the dark web—the shadowy corner of the Internet known primarily for illegal activity—seems like an odd choice. For starters, readers might have a hard time tracking it down ("the dark web, as Kaveh Waddell has previously noted in The Atlantic, "is accessible only through Tor, a network of computers that passes web requests through a randomized series of servers in order to preserve visitors' anonymity"). And most people who frequent the dark web likely aren't there to check out some new short stories or poetry.
Nevertheless, last year, a new dark-web literary publication—fittingly named The Torist—published its first issue, becoming an unusual landmark in territory usually reserved for shadier activities. According to its two founders, the anti-surveillance, anti-copyright sentiment of the dark web makes it an ideal creative environment for their publication to thrive.
One of the founders, who hasn't attached his name to the publication, says The Torist was created to be "a place for positivity and creativity" in a part of the Internet that otherwise has a very different tone. (He originally agreed to be interviewed for this story only through encrypted chats. After some discussion, he agreed to correspond through "clear web" email instead.)
He and his co-founder, the University of Utah communications professor Robert Gehl, first met on a now-defunct dark-web social network called "Galaxy," where they bonded over their shared appreciation of literature. The two soon began discussing the idea of a creative space on the dark web; after a year of planning, The Torist published its first issue in 2015. The publication featured short stories, poetry, and essays, many of which explored issues of surveillance, online identity, and privacy in the digital age.
Asked about his motivation for starting The Torist, he said he and Gehl wanted a place to interrogate the dominant representation of the dark web as an underground network used only for nefarious purposes.
"The Torist is designed … to throw a spanner in the works of various attempts to smear anonymity as being only desirable for evil people," he said.
In the preface to their first issue, he and Gehl wrote: "If a magazine publishes itself via a Tor hidden service, what does the creative output look like? How might it contrast itself with its clear-web counterparts? Who indeed will gravitate towards a dark-web literary?"
A few differences: The Torist doesn't pay its contributors, and it also lives on the far fringes of the established literary community. Although The Torist is a literary journal, he says, it's modeled in part on zines—cheaply-made, small-circulation magazines, often with a political or sub-cultural bent. In theory, anyone with access to a photocopier can publish a zine; similarly, he and Gehl see The Torist as an attempt to democratize discussion about literature and technology.
The journal is designed to "reflect the community of those interested in anonymity, not to decide what those people write about," he said. "There is a perspective that journals … don't occupy the same status as they used to. But I think the reality is that it has just become more decentralized, which may be a good thing."