The FBI May Be Able to Unlock the iPhone Without Apple's Help
The Justice Department is testing a new method to get into the San Bernardino shooter's phone.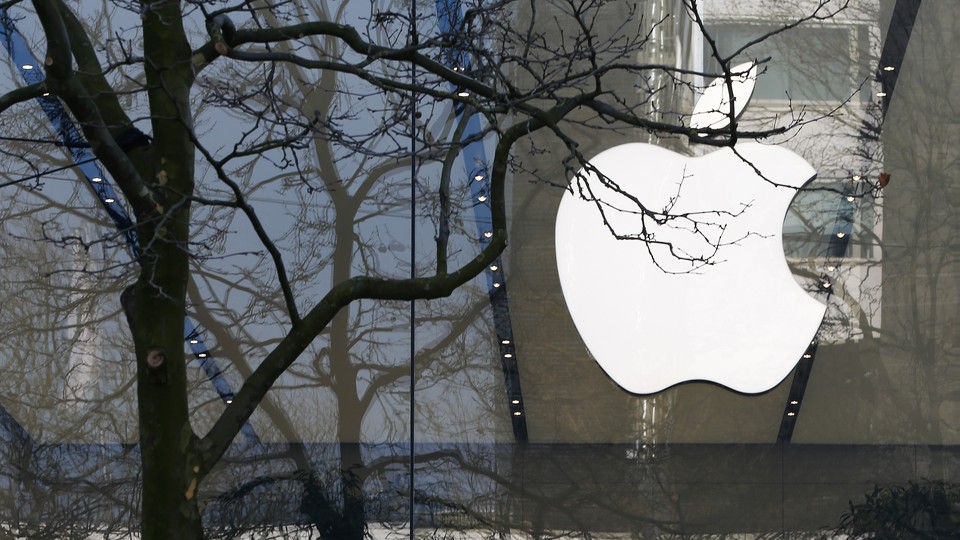 The Justice Department said Monday it may not need Apple's help after all to unlock an iPhone that was used by Syed Farook, one of the San Bernardino shooters. The development came just a day before Apple and the U.S. government were poised for a dramatic face-off in a California court, but the federal judge overseeing the case postponed the hearing Monday evening.
The government's move puts the brakes—at least temporarily—on a steadily escalating conflict over Apple's security measures. Apple maintains that it should not be coerced into writing code that would help the FBI break into Farook's iPhone, but the FBI argued that was the only possible way it could access the phone and any evidence within that could help it investigate the San Bernardino attack.
Now, it appears that may not be the case. In a court filing, the FBI says a party outside the government demonstrated a new way to unlock the iPhone that would not require Apple's intervention. The technique was demonstrated on Sunday, and the government reached out to Apple Monday afternoon with the new information. It asked for two weeks' time to test the method.
In a call with reporters, Apple lawyers said they were not aware who the outside party was, or what the unlocking method could be. Speaking on condition of anonymity, the lawyers acknowledged that the case could continue after about two weeks if the method failed. They said they hope the FBI will share the vulnerability with them.
Even if the method is successful and FBI drops the case, the underlying conflict isn't going anywhere. Law-enforcement officials like Manhattan District Attorney Cyrus Vance Jr. have said that they hoped to use the California case to require Apple's cooperation to unlock other devices in the future.
Apple's CEO, Tim Cook, has called on Congress to step in and resolve the tension between Apple's premium on digital security and law-enforcement requests to access locked data. Just an hour and a half before Apple lawyers would get a call from the Justice Department Monday, Cook took the stage at an Apple product launch to repeat that message. "We need to decide as a nation how much power the government should have over our data and over our privacy," Cook said.
The apparent vulnerability in Apple's operating system that the FBI intends to exploit was not the only one that was revealed on Monday. Separately, a team of researchers at Johns Hopkins University found a way to intercept and decipher photos and videos sent between Apple devices on iMessage.
"Fundamentally, security is just plain hard," said Matthew Green, the lead researcher on the Johns Hopkins team, wrote in a blog post. "Over time we get better at this, but for the foreseeable future we'll never be ahead."