NASA's New Posters and the Retro Travel Ads That Inspired Them
The Jet Propulsion Laboratory's new collection of throwback images are a dreamy celebration of technology and human curiosity. And they look even better next to the 1930s originals.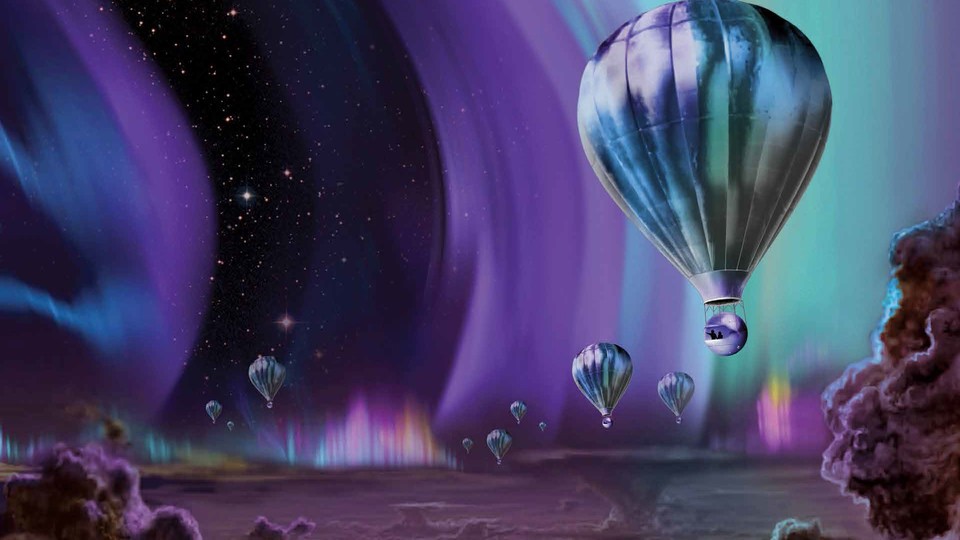 NASA's Jet Propulsion Laboratory is out with a new collection of dazzling, retro-inspired tourism posters. They're colorful odes to other worlds, designed in the spirit of WPA-era travel posters from the 1930s.
They're also, by nature of their design inspiration, a roundabout way of celebrating the strange beauty of Earth—a reminder that, no big deal, we just happen to be here on this one gorgeous little marble of ocean and rock, spinning around a star. To fully appreciate this, it helps to look at NASA's new images and some of the original art from the 1930s all together. (That's how I'll share some of my favorites, below.)
An artist's rendering of Jupiter's night sky, all aurora-swept in jewel tones, calls to mind the natural light-shows on our planet. The powerful geysers of Enceladus, Saturn's sixth-largest moon, evokes Yellowstone.
All of which is a way of saying: Space may be extraordinary, but our planet is, too.