Don't Fear the #10kTwitter
The micro-blogging service is at its best when it adopts user-invented hacks.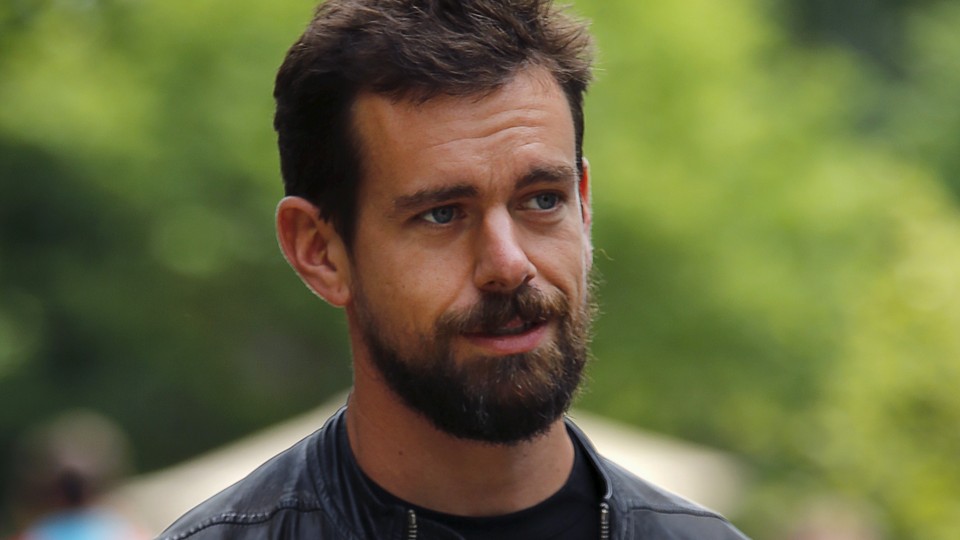 Is Twitter abandoning its trademark 140-character limit?
That was the word earlier this week when Re/Code, the tech-business publication of record, reported that the company was "building a new feature that will allow users to tweet things longer than the traditional 140-character limit."
Twitter users quickly and understandably freaked out. They imagined their feed choked with 1,500-word arguments and long, self-involved narration, which would be much worse than the 25-word arguments and brief, self-involved narration that fill it today. Floating on their fears and jokes, the hashtag #10kTwitter has been trending for three days.
And indeed, a 10,000-character-long tweet would signal ill … if that's what the company was doing. But as its CEO later clarified, Twitter instead hopes to build a kind of pull-quote feature that can be embedded into tweets.
"We've spent a lot of time observing what people are doing on Twitter, and we see them taking screenshots of text and tweeting it," said Jack Dorsey, who took over six months ago. "Instead, what if that text … were actually text?"
He imagined some of the consequences: "Text that could be searched. Text that could be highlighted. That's more utility and power."
It's not hard to imagine what this feature would look like in practice. At the bottom of each tweet with the new, embedded-text feature, there will probably be some large, handsome preview text and a link to "read more." Follow that link, and you'll find the page with those additional 10,000 characters. Maybe it'll even look a little like Twitter's Moments pages.
For about a year now, users have been "embedding pull-quotes" in tweets by taking a screenshot of relevant text in a story and tweeting that image. Some developers even made an app last March to make those image-pull-quotes look fancy. In absorbing this user innovation into the official Twitter product, Twitter is following its own good precedent. In fact, I'd say the company is at its best when it turns user-invented hacks into actual features. Retweets, embedded images, and even @-replies were all first invented by Twitter users before they were embraced by the company as a whole. And all those features are now not only beloved parts of the Twitter service but also copied across the web.
But why else would the company do such a thing? Tech journalists like myself scuttled in to fill the explanatory void. Slate's Will Oremus couched the new feature in terms of Facebook's Instant Articles, which hosts news stories from major outlets directly on Facebook's own servers. "Instead of funneling traffic to blogs, news sites, and other sites around the Web, the 'read more' button will keep you playing in Twitter's own garden," he said. "To satisfy its investors, Twitter needs all the attention it can get."
John Herrman of The Awl fit the new feature into a storyline he's been following for more than a year: the migration of users from individual websites (like www.theatlantic.com) to apps and platforms (like @TheAtlantic on Twitter). Of journalists and other media people who tweet professionally, he wrote, "it will make the work they do better for Twitter, better for Twitter users, but worse for them (or at least their employers)."
Not everyone was so gloomy. My old colleague Alexis Madrigal said that the 10,000-character text feature "could actually be great," and also that it probably sprung above all from software engineers' hatred of data loss.
That might be true. But much better news than that for many users is that these new embedded pull-quotes are much more accessible than the current style. Anyone using a screen reader—in other words, many people with low vision—will now be able to read text in one of the new-fangled pull-quotes. They couldn't do that when that information was locked in an image file. (Buzzfeed covered this specific issue—that Twitter screenshots are invisible to blind users—back in June.)
Of course, these new Twitter text add-ons won't work just as pull-quotes. They'll eventually become a medium in their own right. Users—especially users who produce Twitter professionally—are right to ask what kind of ad units will run on the pages, and whether the people writing the 10,000-character missives will get any of the cut. Facebook's Instant Articles lets news organizations run their own ads on the quick-loading pages; will Twitter do the same?
But I think the recent Facebook feature to focus on here isn't Instant Articles but its recently updated and improved Notes product. Notes is the blogging software inside Facebook; it lets users post a thought or essay that they want to lift beyond the realm of status updates. In August, it began buffing the feature, giving Notes all the pretty serifs and arty gradients of a contemporary web service. I theorized then that they were investing in this feature to harass Medium and LinkedIn: Facebook wanted in on the "personal press release" market. They wanted professionals switching jobs to post about their beautiful journey on the Big Blue, not somewhere else. As Twitter adds its own built-in notes feature, I think that's the market they'll target first.