What Everybody Googled in 2015
Not all of the weird stuff in your browser history is unique.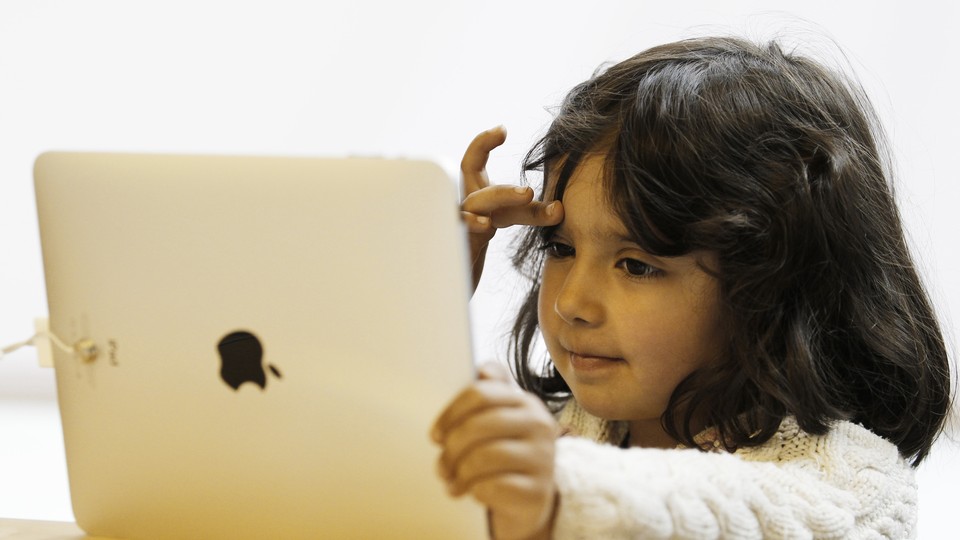 People love to google other people. That's the main takeaway from Google's annual list of the year's most popular searches.
But humans have dominated Google's year-end roundup for at least 15 years. It's how the cast of most-searched characters changes that can be revealing. Naturally, the list is usually shaped by news and culture: pop stars, athletes, movie stars, presidential candidates, and other political figures tend to be on top.
This year, Lamar Odom, the former NBA player who suffered a series of strokes in October, topped the list. After that: Caitlyn Jenner, the retired Olympic track star who came out as transgender in a Vanity Fair profile; the mixed martial artist Ronda Rousey; the bombastic presidential candidate Donald Trump; and Ruby Rose, the Australian model who appears in the latest season of Orange is the New Black. (Rounding out the top 10: Charlie Sheen, Brian Williams, Rachel Dolezal, Adele, Josh Duggar.)
Compare that to 2001, when the people who were most googled were: Britney Spears, Nostradamus, Pamela Anderson, Osama bin Laden, Jennifer Lopez, Eminem, Madonna, Michael Jackson, Howard Stern, and Aaliyah. Or 2004, when George W. Bush, John Kerry, Janet Jackson (yes, this was the year she performed in the Super Bowl halftime show), Paris Hilton, and Saddam Hussein were popular searches. By 2010, the fastest rising people queries included Justin Bieber, Katy Perry, Selena Gomez, Kim Kardashian, and Lady Gaga. Last year, Kim Kardashian was still on the list, along with Jennifer Lawrence, Tracy Morgan, Ray Rice, and Tony Stewart.
I should point out that the very top Google search category, even more popular than people, is just "general searches," which includes all the weird stuff any one of us googles at any given moment. Looking at my Google search history from yesterday, for example, I find: "pasta fagioli rice cooker," "women who worked on arpanet," "lionel kalish aclu illustrations 1970s," "kate and leopold alternate ending," and "how old would yoda be in 2015."
Here's the complete list of top search categories from 2015:
Searches (General)
People (not including deaths)
Natural Events
How To…
What Is.…
Actors
Actresses
Oscar Red Carpet Dresses
Movies of 2015
Music Artists
Song Lyrics 0f 2015
Weddings of 2015
Celebrity Pregnancies
Losses of 2015
TV Shows
Travel Questions
Fashion Designers
Fashion Questions
Beauty Questions
Beer
Cocktails
Recipes
Diets
Calorie Searches
Workouts & Exercises
Symptoms
Memes
Selfies
Top .gifs
Video games
Car Models
Sports Teams
Athletes
MLB Players
NFL Players
NBA Players
Men's Soccer Players
Women's Soccer Players
WNBA Teams
MLB teams
NBA teams
NFL teams
Soccer teams
Politicians
Dog Questions
Google pulled out some more granular search categories from that larger list, too, like most popular beer searches (Bud Light Mixxtail, which, I just learned from Googling, is a beer-cocktail hybrid, was No. 1) and calorie searches (Toasted Graham Lattes have 380 calories and 12 grams of fat if you order a large one with 2 percent milk). Popular GIF searches included "Just Do It," "John Cena," and "Drake," while popular meme searches included "Pepe the Frog" and, that glorious cockroach of memes, "Rickrolling."
Looking more broadly at the 2015 data, the next most popular kind of googling, after searching for specific individuals, was looking up natural events: Hurricane Patricia, Hurricane Joaquin, Tropical Storm Erika, Tropical Storm Bill, and the Nepal earthquake. (For context, there were some 85 million searches related to the Nepal earthquake, and 897 million related to the Paris attacks.)
After that, searches that began with "how to" and "what is" were most popular this year. And for as much as people-based queries can offer a snapshot of a certain moment in time—and I actually remember sitting at my dorm-room desk and googling Nostradamus in 2001; this was a thing post-9/11—there's something about the "how to" and "what is" searches that's especially delightful.
People wanted to know: What is 0 divided by 0? (Undefined, but the iPhone assistant Siri may have had something to do with the popularity of this search.) What is Ashley Madison? (A dating service for people who want to cheat on their partners.) What is a Buckeye? (A kind of tree, and also the mascot of a football team that lost to Michigan State this year.) What is the Charlie Charlie Challenge? (A Ouija-board-esque game involving pencils that kids are using to summon the devil, apparently.)
It isn't just the earnestness of some of these questions ("how to tie a tie," "how to solve a rubix cube," "how to kiss," "how to walk in heels," "how to do a French braid," "how to use beard balm," "how to keep puppy from eating poop") that's appealing, it's the fundamental framing of the questions themselves that I like. Humans are curious, action-oriented animals. People hate not knowing things. I love that about us.
Plus, "what is" and "how to" searches seem to perfectly encapsulate the human-Internet relationship. Or, maybe more precisely, how humans use the Internet to interact with one another. Because even though an algorithm serves up the answer to your question, a human helped put it there in the first place.