Second Helpings: Delicious Journalism
Staff picks of our favorite science, technology, and health stories from 2015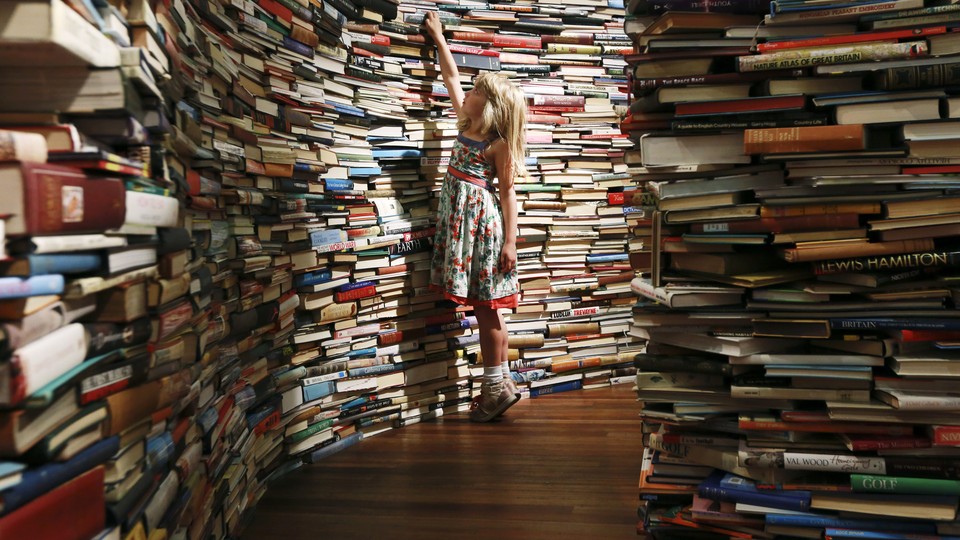 This was a big year for The Atlantic's coverage of science, technology, and health. We hired new reporters and editors. We officially launched a dedicated science section. And we reported and wrote a lot—along with everybody else on the Internet.
It is a glorious, if overwhelming, time to be a reader. There's so much out there! And so much of it is fantastic. Which is why we're humbly suggesting some of our favorite stories from 2015 that were, perhaps, overlooked.
We like to think of this journalistic buffet as "second helpings," rather than "leftovers." But either way, we hope you'll enjoy them as much as we did.
* * *
Ian Bogost  | January 28
This is what realpolitik looks like on the Internet.
* * *
"How Technicolor Changed Storytelling"
Adrienne LaFrance | February 2
A century ago, people worried that color would ruin motion pictures; instead, it changed visual narratives forever.
* * *
Cari Romm | February 13
Psychologists and neuroscientists have an unlikely ally in their quest to understand human nature: professional magicians.
* * *
"Hard Feelings: Science's Struggle to Define Emotions"
Julie Beck | February 24
While it is possible for researchers to study facial expressions, brain patterns, behavior, and more, each of these is only part of a more elusive whole.
* * *
"Does This Cooking Show Make Me Look Fat?"    
Julie Beck | March 26
Yes. No. Maybe.
* * *
"Why Is It So Hard to Find Jobs for Disabled Workers?"
Olga Khazan | March 30
Disability Insurance is providing a much-needed safety net for 9 million Americans, but basic flaws in the program's structure mean that many never work again.
* * *
"A Master Key to the Ultimate Dumb Device"    
Ian Bogost | April 22
The future of the iPhone could be a way of tethering people to Apple products even when they don't want them anymore.
* * *
"The Questions People Asked Advice Columnists in the 1690s"
Adrienne LaFrance | May 1
If only your great-great-great-great-great-great-great-great-great grandmother had Google.
* * *
Robinson Meyer | May 1
As technology and fashion converge, get ready for 3-D-printed shoes, special parkas for smoggy days, and maybe even jeans that fit.
* * *
"Science's Love Affair With the Lord of the Rings"    
Julie Beck | May 3
What has it got in its academic journals, precious?
* * *
Robinson Meyer | July 2
In June, government talks about how best to regulate facial-recognition algorithms fell apart. But should a company need your permission before scanning your face? And does the technology really work?
* * *
Julie Beck | July 24
There's something to be said for taking the long way home.
* * *
Cari Romm | August 27
To make it into Guinness World Records, people have braved extreme conditions, baked any number of jumbo-sized foods, and done extraordinary things to their facial hair. What's the appeal of being the best at an arbitrary contest?
* * *
Adrienne LaFrance | September 3
What do Google's trippy neural-network-generated images tell us about the human mind?
* * *
"Do Babies Know When They're Skyping?"
Adrienne LaFrance | September 10
Grandparents, take heart! Research suggests your little dumplings know they're interacting with you in a way that's more profound than watching Sesame Street.
* * *
"How Modern Furniture Endangers Firefighters"
Olga Khazan | September 11
Consumer goods are increasingly made of synthetic materials and coatings. The carcinogens they give off when they burn could be driving high cancer rates among first responders.
* * *
"A Cultural History of the Fever"
Adrienne LaFrance | September 16
The fever phobia that parents experience is ancient and useful.
* * *
"Rescuing Ancient Seeds From a War-Torn City"
Ross Andersen | September 23, 2015
One of the world's most important seed banks has left Syria, and it won't be returning.
* * *
Ian Bogost | September 9
Tesla and the end of the automobile as an object of desire
* * *
"The Life of a Professional Guinea Pig"
Cari Romm | September 23
What it's like to earn a living as a research subject in clinical trials
* * *
"When a Genetic ID Card Is the Difference Between Life and Death"
Ed Yong | October 5
A simple genetic test can stop a severe drug reaction that causes people's skin to peel off in sheets. Why isn't it more commonly used?
* * *
"The Artists Who Paint Dinosaurs"
Ross Andersen | October 5, 2015
The strange beauty of paleo art
* * *
Cari Romm    | October 23
The backlash to the man who founded the Museum of Menstruation raises the question: Is there a right way for men to talk about periods?
* * *
"What Makes a Volcano Sacred?"
Adrienne LaFrance | October 30
Astronomers and Native Hawaiian activists agree that Mauna Kea is a portal to the universe, they just can't agree on how it should be used.
* * *
"How Cameras Have Shaped Student Protests"
Robinson Meyer | November 13
The history goes back way further than Yale and Missouri.
* * *
Adrienne LaFrance | November 25
What building a robot in a person's image can reveal about identity and humanity
* * *
"How Dogs Make Friends for Their Humans"
Julie Beck | November 30
People's canine companions make for good icebreakers, and can overcome the barriers humans put between themselves and strangers.
* * *
"We Need a New Pronoun for Artificial Intelligence"
Kaveh Waddell | December 15
Pick your favorite: "bleep" or "bloop."