Throughout Donald Barthelme's short story "See The Moon?" the narrator keeps saying that fragments are the only forms he trusts. It may be ill-advised to borrow mantras from a fictional character convinced that the moon hates humanity, but it is a phrase I return to often, most recently while driving across America in search of The Cloud. Why? Because The Cloud is a landscape that can only be seen in fragments.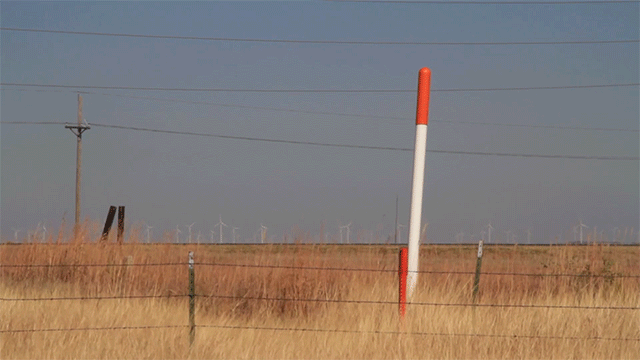 Of course, our route was not determined by fragments so much as monuments: by data centers and data-center regions, by historical landmarks and plaques commemorating historical landmarks. But trying to see The Cloud through these sites of the infrastructural sublime was kind of like trying to see all of America through a cross-country road trip. In the server room as on the road, there is always a sense that something is missing, that the truest and most compelling moments happen not at the landmark but somewhere between landmarks, in the places hidden in plain sight and only really comprehended as they recede from view.
For me, those moments tended to happen while driving, basically whenever we saw signs of buried fiber or glimpsed a microwave or cell tower. The American highway system, like the American railway network, is home to a lot of buried fiber-optic cable because like railroads, highways offer telecoms access to long stretches of right-of-way. While we couldn't pull over for every single fiber marker we saw, they became a source of reassurance, weird talismans reminding us of where the Internet actually lives: in perpetual motion, trafficking between devices and across oceans and under interstates.