What Will Become of Grantland's Archives?
As the beloved culture and sports website goes under, the Internet Archive is saving as much as it can.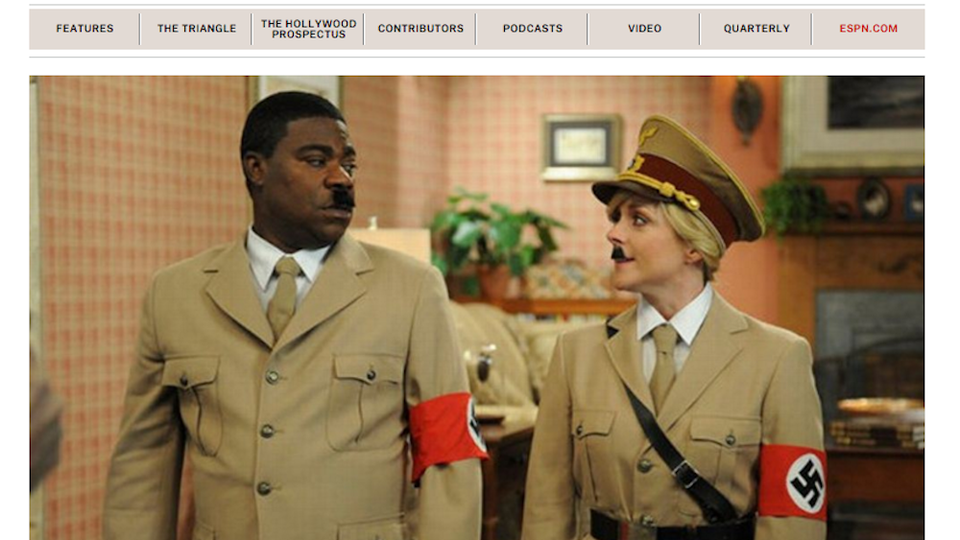 When a website is in its death throes, the preservationists at the Internet Archive don't waste any time. The Archive, with its mission to catalog and store all the creative output of humankind on the web, if faced with the unenviable task of scrambling to pick up pieces of websites as they disintegrate. A lot of websites. More websites than can be saved.
Which is why I thought of the Internet Archive right away when I heard the news that ESPN was abruptly shutting down its beloved culture and sports website, Grantland. Had anyone from the archive been in touch with ESPN? Was there any hope that the treasured collection of Grantland stories might remain accessible?
"We don't 'get in touch,'" Jason Scott, a digital historian at the Internet Archive, told me in an email. "We act."
Since November 1, Scott's team has been taking what he calls a "full grab" of Grantland, capturing cached pages from across the site every day. (I contacted ESPN to ask how they plan to preserve past stories from the site once it goes dark. I'm still waiting to hear back.) [UPDATE: An ESPN spokesman tells me, "the full archive of Grantland content will be available and searchable on ESPN.com."]
You can see a visual representation of this effort if you look at the past few months of Grantland archives in the Wayback Machine, which crawls and preserves pieces of the web for the Internet Archive. The blue circles indicate the frequency with which Grantland was captured since September:

You can also, if you're inclined, watch this preservation attempt happen in real time. Just visit this site and type "Grantland," in the input bar. "I show 49 gigabytes of material downloaded so far, and counting," Scott told me in an email Wednesday morning.
Which means Grantland may be almost dead, but it won't go away entirely. At least not right now. And hopefully not ever.