Volkswagen Lied, 60 People Died, Scientists Say
The first peer-reviewed study of the company's defeat devices says that 200 Americans could be killed eventually if the cars aren't fixed.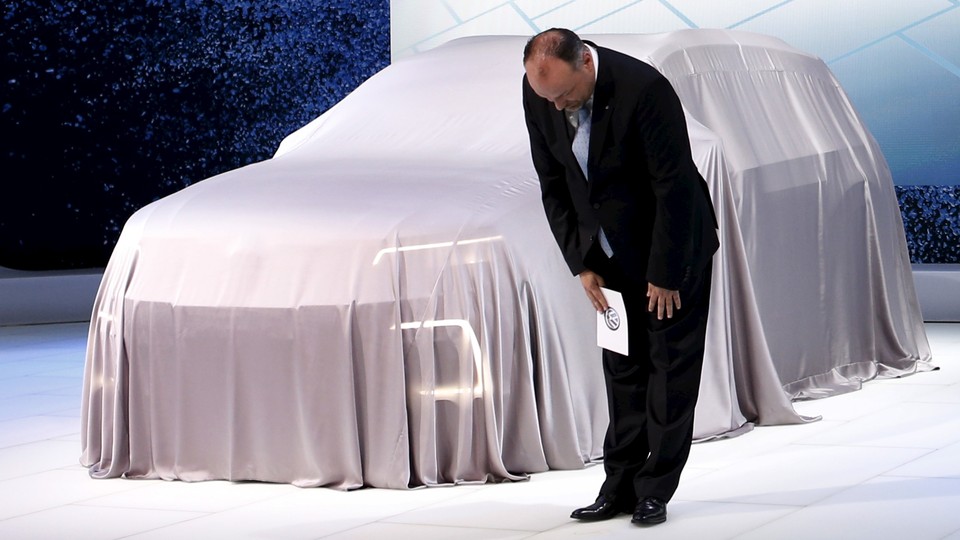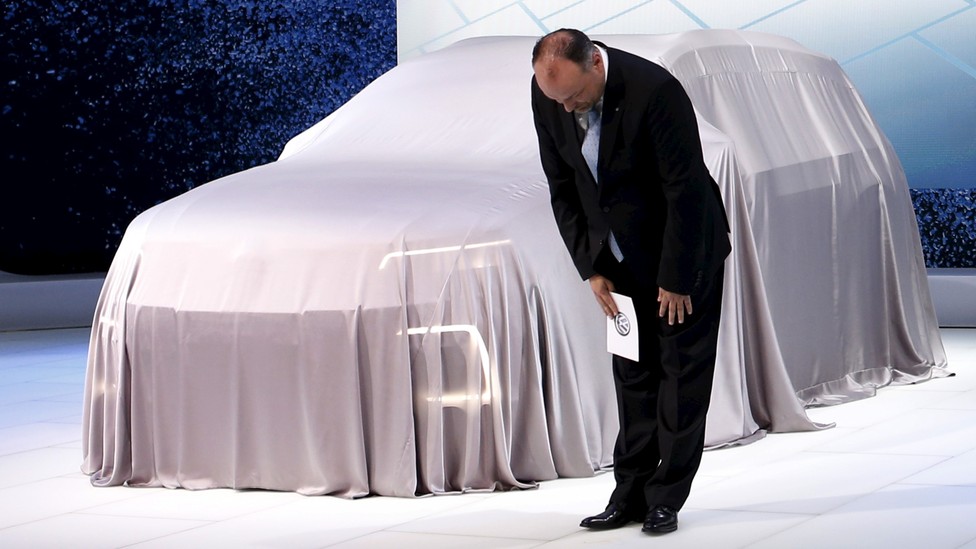 About 60 Americans have already died prematurely as a result of the "defeat devices" that Volkswagen installed in 500,000 cars to avoid federal pollution requirements. If the cars are not recalled, turned in, and adequately fixed, about 140 people will eventually die in the United States as a result of the car manufacturer's malfeasance.
Those numbers are according to the first peer-reviewed study of the phenomenon, which was published Thursday in Environmental Research Letters, an open-access journal. Its estimates are notable not only for their methodology, but also for their size. All previous estimates of the defeat device's consequences were conducted back-of-the-envelope by news organizations, and they were all comparatively smaller: The New York Times estimated 40 additional deaths in the U.S., Vox calculated between five and 27 deaths, and the Associated Press approximated to between five and 20.
Steven Barrett, a professor of aerospace and energy at the Massachusetts Institute of Technology, said the equivalent costs of Volkswagen's pollution came to about $450 million over the period the cars were sold. Eventually, the cars could cost Americans an additional $910 million. But there is some good news.
"If people do turn in those cars, most of those 140 deaths would be averted," Barrett told me.
The study also was the first to estimate additional medical costs attached to the company's diesel cars. Additional nitrous-oxide and particular matter released by the cars led to Americans (especially those with a chronic respiratory condition, like asthma) suffering about 30 cases of chronic bronchitis, 120,000 restricted activity days, and 210,000 days of lower respiratory-system functioning. It also caused people to use bronchodilator drugs—like albuterol—33,000 more days than they would otherwise.
Barrett said that researchers would likely next turn their attention to Europe, where diesel cars, especially those manufactured by Volkswagen, constitute a much larger percentage of cars on the road. Many of those countries, as well, have more stringent nitrous-oxide rules.
"The U.K. alone has 1.2 million of these affected vehicles for example. That's twice as many cars, and in a more densely populated country, so that suggests there are other countries beyond the U.S. worth looking into," he said.
The Atlantic has reached out to Volkswagen for comment, and will update this story with any response.