Looks Like Silicon Valley, Acts Like Gossip Girl
What's the best TV representation of the tech industry?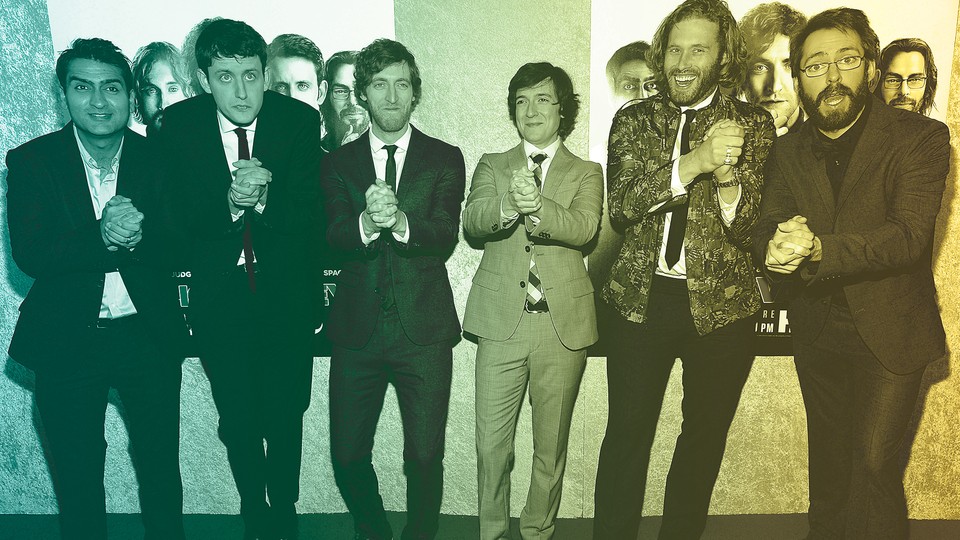 Hearing from the leaders of the tech world is always revealing, and very often surprising. In our second annual Silicon Valley Insiders Poll, a panel of 101 executives, innovators, and thinkers weigh in on some of the biggest technological, political, and cultural questions of the moment.
---
When it comes to fictionalized versions of Silicon Valley, there is a clear favorite in the tech industry: Silicon Valley. The HBO comedy came up dozens of times among the entrepreneurs and executives who answered the question: Which TV show or movie of the last decade best captured the culture of Silicon Valley?
Another popular pick was The Social Network, the 2010 film that tells the story of Mark Zuckerberg creating Facebook. And, no surprise: Jobs, the 2013 picture that stars Ashton Kutcher as Steve Jobs, came up a few times, too.
Many of the other responses were less focused on explicit portrayals of the tech sector and more focused on how cutthroat, petty, and cruel Silicon Valley can be. Among the people we polled, there were frequent comparisons to Game of Thrones, Mad Men, Gossip Girl, and, in one case, Toddlers and Tiaras.
The overlapping themes are pretty clear: Power struggles, brutal fighting, misogyny, excess, revenge, entitlement, and showmanship. Sounds like Silicon Valley all right.