One-Star Amazon Reviews Are Worth Fighting For
When the tech giant cracks down on bogus positive reviews, (almost) everybody wins.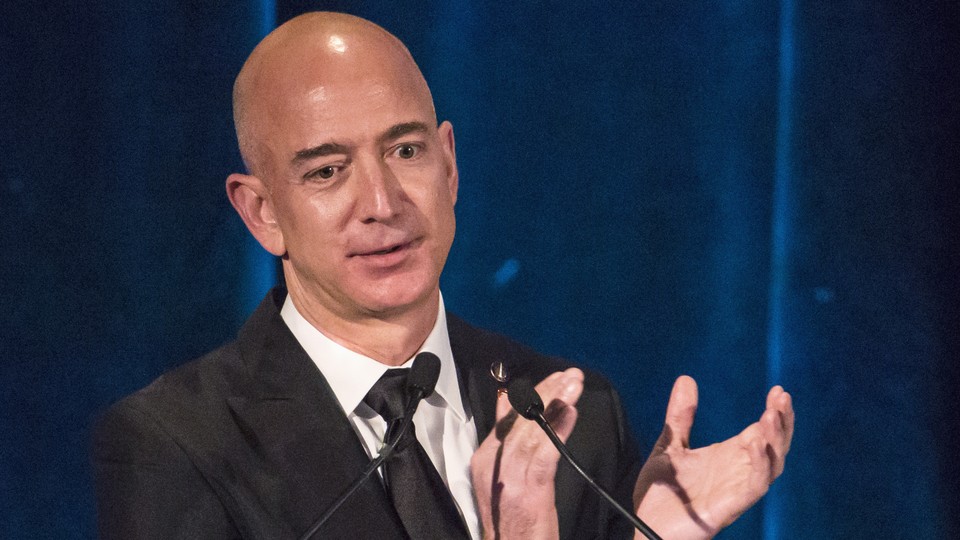 Amazon's ongoing crackdown of fake reviews on its site is a big deal for a couple of reasons.
The tech giant is suing more than 1,100 John Does—online reviewers whose identities aren't necessarily known—for promising to publish 5-star reviews for products in exchange for payment.
Several users of the site Fiverr, an online marketplace where people can pick up odd jobs, promised to use more than 80 different Amazon accounts apiece to post glowing reviews. In at least one case, a reviewer agreed to arrange shipment that involved receiving an empty envelope—not actually containing the product to be reviewed—in an attempt to trick Amazon into marking the review as verified, court documents say.
"Honest and unbiased reviews allow customers to trust that they can shop with confidence on Amazon.com," the lawsuit says. "Defendants are misleading Amazon's customers and tarnishing Amazon's  brand for their own profit and the profit of a handful of dishonest sellers and manufacturers."
Honest, critical Amazon reviews—one-star reviews, especially—are valuable beyond their utility to consumers. And that's because they're a reflection of cultural expectations and values as much as they are a tool that might help you make a purchasing decision.
Knowing what someone finds disappointing reveals a lot about what they're seeking in the first place. Like the person who wrote, of Hamlet, "This has to be one of the worst plays ever written." Or the reviewer who pointed out in a one-star review, that The Graduate is a "very whacked out movie." Because, actually, it totally is! Also, you know, a masterpiece, but why bother with its reputation? I mean that seriously: There's real value in encountering critical reaction to works that are so culturally lauded that they're rarely questioned. Yeah, yeah, The Graduate is a perfect film. But also: Benjamin Braddock is an entitled stalker who harasses a family to the breaking point.
One-star Amazon reviews can also hint at the larger cultural framework in which a person is assessing a product. Like the reviewer who pointed out that Moby Dick is, "essentially the plot to 'Jaws.'"
It's worth pointing out: There's an elitist element to at least a portion of the space one-star reviews occupy. Mocking negative responses to classic novels and movies that are critically celebrated can be a way of saying—these dilettantes don't get it but we do. Found Magazine, a website that published discovered grocery lists, car-dashboard notes, and other artifacts, faced similar criticism in its day, often because people ended up mocking grammar or other markers that tend to divide people along socio-economic lines.
Some of the best one-star Amazon reviews are funny because the absurdities they identify are reasonable, if ridiculously narrowly focused. Like the reviewer who wrote this of Captain America: The First Avenger: "[T]he bad guy has a red face, so unrealistic. I give this movie zero stars."
Or the person who had this to say in a one-star review of the horror classic, The Shining: "It's hard to believe that a hotel that size in Colorado would close in the winter with all the skiing business."
Then there are the relatable one-star reviews: "What the hell is going on with Finnegans Wake??? I don't know," wrote one person of James Joyce's famous-for-being-inscrutable novel. (Another: "Finnegans Wake dost injoyafun for the kathweolasopkookoo. If you understood what I just wrote then you may just enjoy this book.")
And, to me, there's something gratifying about reading matter-of-fact assessments of popular works—like this review of Bruce Springsteen's 1984 album, Born in the USA: "For a while, I tried to pretend that I liked it, but it just didn't work. 'Born in the U.S.A.' has to be one of worst songs ever written." (I'm totally with you, anonymous reviewer!) Even better is the three-word, one-star review the same album got in July of this year: "NOT the boss."
Others are just plain funny—and certainly, some are written solely for that purpose. There are entire forums dedicated to one-star Amazon reviews, and for good reason. (Here's one that mashes up movie posters with critical Amazon reviews about those films.)
All this is a reminder that publishing platforms are largely shaped by their users's individual ideas and tastes over time. The same way that brands can't control the hashtag campaigns they try to start on Twitter, and Craigslist missed connections has become a weirdly beautiful place for creative fiction. (Some favorite examples are here and here.)
When everyone's a publisher, it can be hard to control what people say—for better and for worse.