Not Even Silicon Valley Insiders Have Bought Apple Watches
In our poll of the industry, more than 70 percent said they hadn't yet taken the plunge.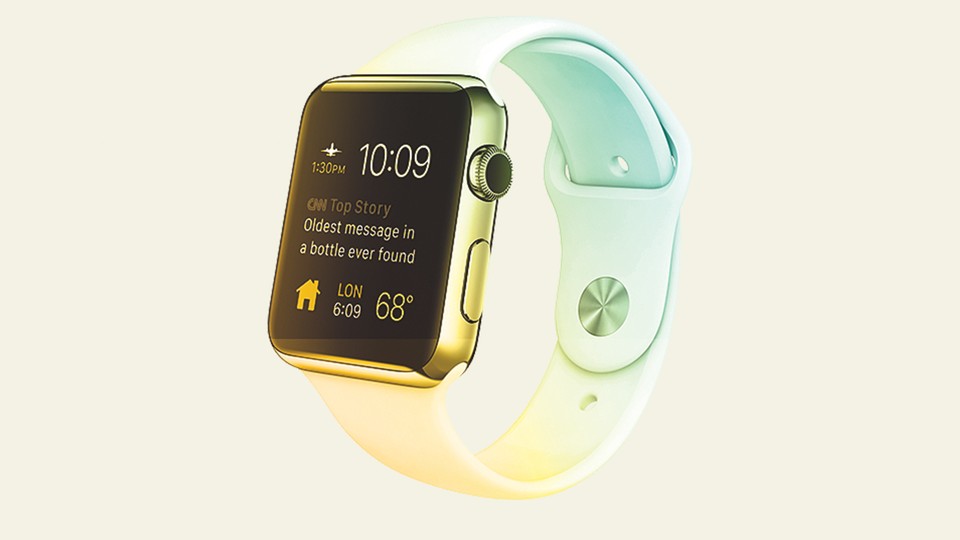 Hearing from the leaders of the tech world is always revealing, and very often surprising. In our second annual Silicon Valley Insiders Poll, a panel of 101 executives, innovators, and thinkers weigh in on some of the biggest technological, political, and cultural questions of the moment.
---
More than a year ago now, Apple Inc., the world's most valuable company, announced the Apple Watch—the biggest addition to its product line since the iPhone nearly a decade earlier.
In our poll of 101 tech-industry leaders, we asked: So, uh, do you have one?
Nearly everyone responded to this question, and for such a tech-savvy audience, their reply does not look good for Apple. Exactly 70 percent of respondents said they did not own a Watch.
Ajay Gopal, the chief financial officer of Stubhub, gave a typical reply. "There's enough screens in my life!" he said.
Many, many others noted that they thought the Watch failed to meet expectations, or that they were waiting to see how the device's second generation functioned. "Moore's law will make it an impressive device in the next two to three cycles of price/hardware power-ratio compression," said Niccolo de Masi, the CEO of Glu Mobile.
Of those who did purchase it, many noted its alarm features as the most promising. "The calendar notifications that buzz me 10 minutes before my next meeting, so I know to wrap up whatever it is that I'm currently doing," says Brit Morin, of Brit and Co.
It's not all sour news for Apple, though. More than a couple respondents didn't exactly say no—instead, they said "not yet."