55 Internet Things for Back to the Future Day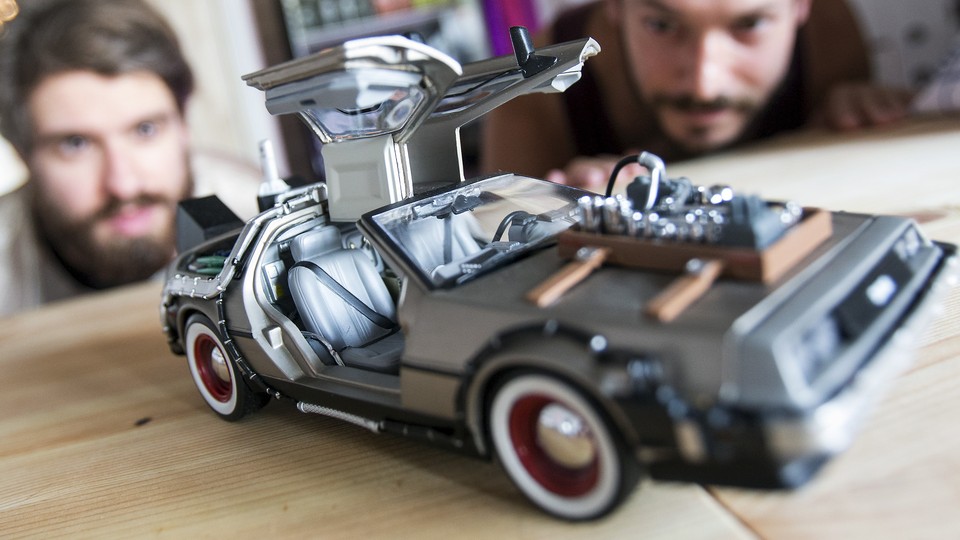 Look, I don't want to overstate this or anything. It's just that I've been waiting for Back to the Future Day—October 21, 2015, when Marty McFly and Doc Brown travel to the future from 1985—pretty much my entire life.
My family rented the first Back to the Future film on VHS sometime in the late 1980s. When the movie ended, and I learned there was a sequel that I couldn't immediately watch, I burst into tears. It's not my fault Back to the Future is a near-perfect film.
A near-perfect film with a sequel that didn't perfectly predict the past 30 years of technology, okay, but who could have? (The ubiquity of cellphones and the arrival of the Internet are the two most obvious misses.) Thanks to the Internet, here in the actual future, there is a universe of bizarre and wonderful stuff online dedicated to the trilogy.
And so I share with you, from all corners of the web, some of my favorite finds—original reviews, merchandise, essays, fan fiction, and everything in between.
* * *